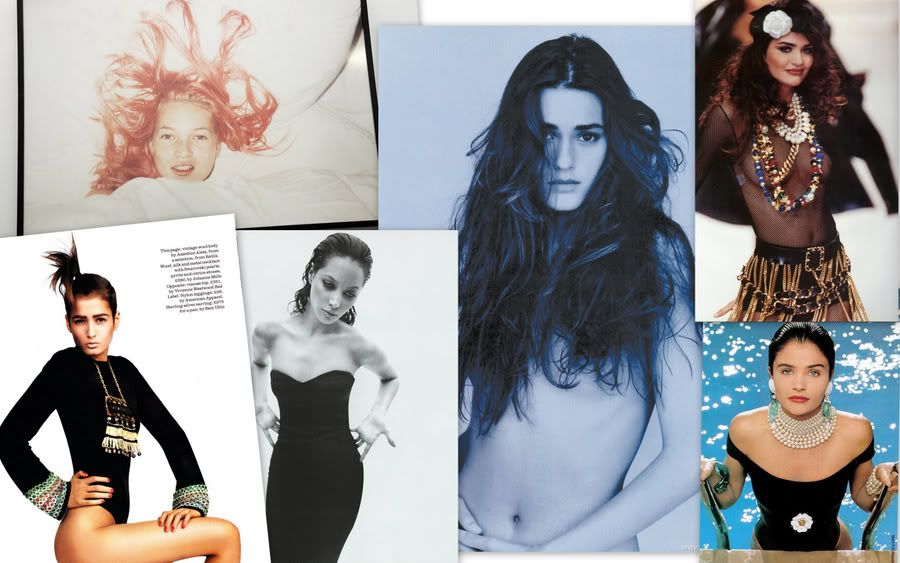 Black mesh, body-con, sheer fabrics, over-the-knee socks, pastel coloured hair, bold lipsticks; these are some of my favourite 90s style notes of the moment.
Born in 1990, I certainly wasn't sophisticated to enjoy them the first time round, favouring the leggings, baggy t-shirt and flashing trainers combo for the first decade of my life, although I was fairly on-trend with the high ponytail (see above left).
I sometimes wonder what the defining 'trends' of the noughties will be? What will be the ones we'll channel for costume parties of the future? It's a curious question, when I find the last decade seemed to be predominantly about reviving past influences from all across the 20th century, but I suppose everything looks different in hindsight.