I have touched briefly before on the strong pool of talent being nurtured among the red brick terraces of Hyde Park in Leeds. Among them

Jay Hawley

and

Kate Woods

, two very promising and inspired photographers,

Liam 'Wachs Lyrical

', a DJ and producer who has already flown our fledgling nest and moved to New York,

Ramzi Musa

, the young designer with a collaboration with Browns Focus. Above and beyond, there are the creative writers, the future journos I have the pleasure of writing my copy alongside late into the night in the Leeds Student newspaper offices, the DJs, the fashion stylists and the kids who bring it all together at a boutique house party; the effervescent crowd-pullers behind WD40.
Yes, this post is an unabashed excuse to name-check all my friends, but when I remember why I originally started this blog; to be used as a platform for the work of inspiring creatives I knew, I can't believe it has taken me this long to showcase the work of one of my nearest, dearest and greatest friends,

Conor Maclay

. Conor was one of several students exhibiting their work recently in an installation fittingly titled
Living,
in Stanley House, a student residence that has served as the venue for some of this town's most infamous soirées.
Living, as I interpreted it, intended to capture the essence of 'student' art by showing the pieces in the same environment which helped inspired them to be created. The art was shown alongside walls covered in flyers for house music nights and Eyewitness pullouts from the Guardian, the same student-friendly newspaper whose images of the recent education riots are echoed in Conor's Join and Catch the Bad Guy. Yes, visiting art enthusiasts were treated to a slightly unsavoury view of the student kitchen, but where does life end and art begin? Tracey Emin alone would have found something to be admired in the heaped pans and baked bean cans. Stanley House is far from the slick white-walled gallery spaces of Berkeley Street, but when you're 21 years old and living in a Victorian 8-bed mansion, you might as well make an exhibition out of it.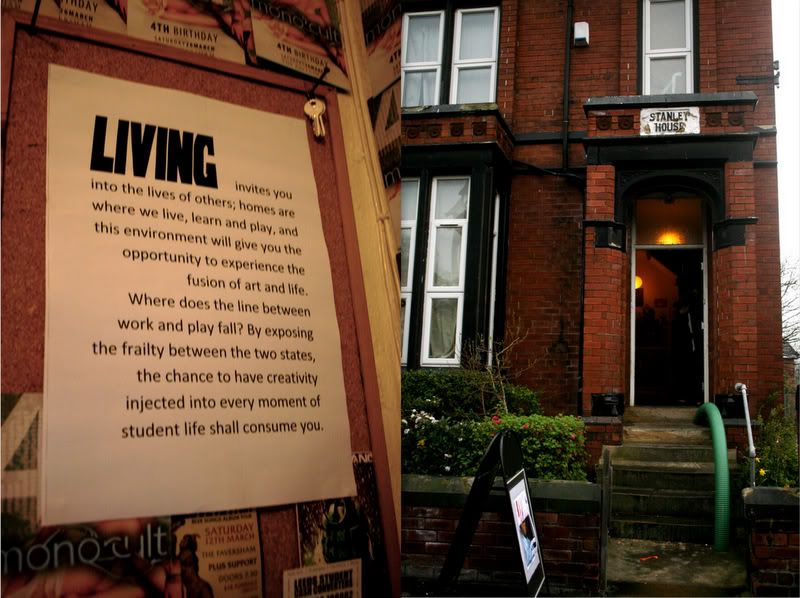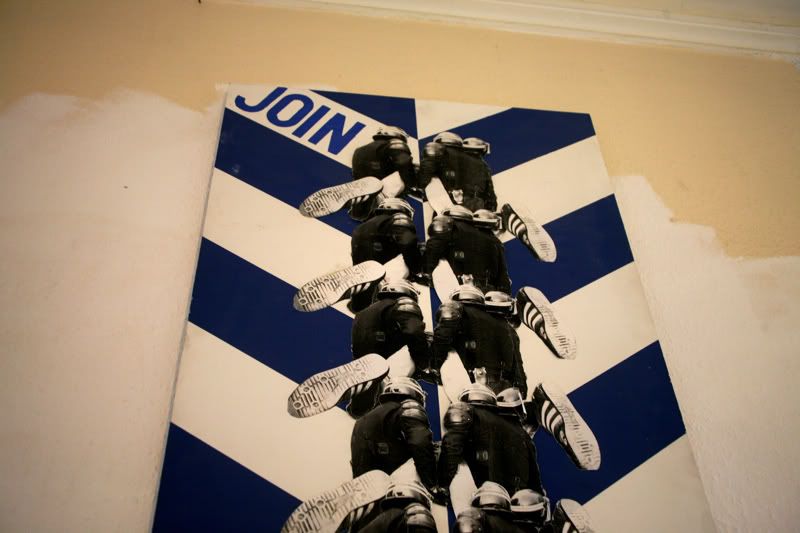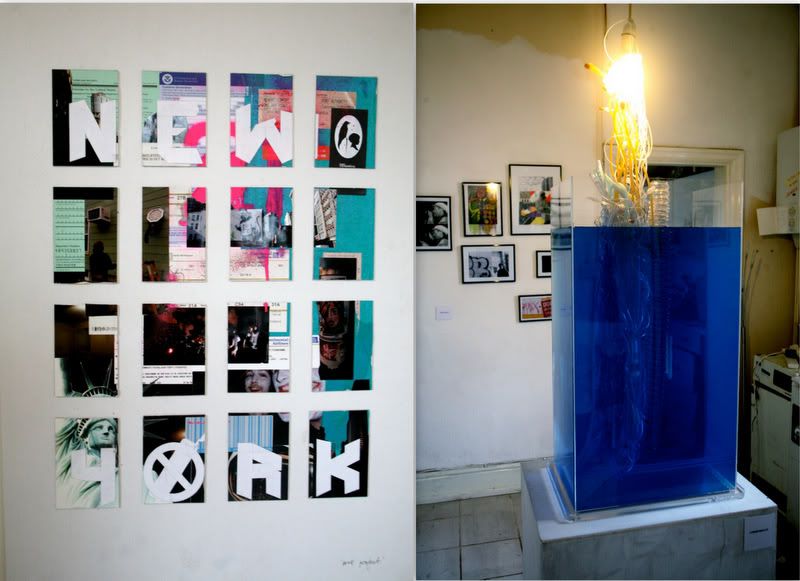 All work above by Conor Maclay.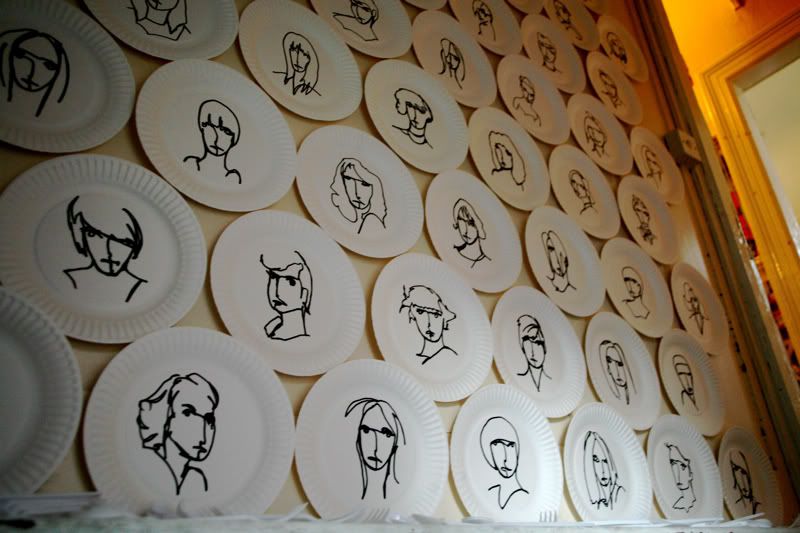 Theatre of Worship
by Dan Newton