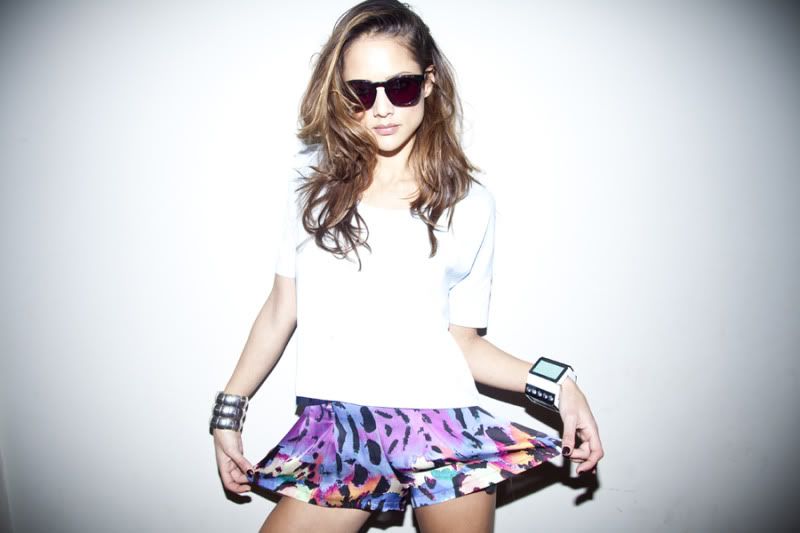 Unfortunately I'm completely behind on adding to the online hype surrounding Ramzi Musa's capsule collection for Browns Focus. All of it my own fault, and I feel especially guilty considering Ramzi is a fellow student at the University of Leeds, a fact which I am exceptionally proud of. Ramzi and I met a year ago, on the train I was taking back from my first London Fashion Week, still giddy and with my head filled with the week's new fashion. We got chatting briefly buying coffee in the dining car, he told me about upcoming fashion projects, I told him as a fashion blogger I'd be very interested and we should stay in touch.
I remember being impressed by his confidence and his obvious motivation, but when he got in touch to say he'd collaborated with Browns Focus on his own name capsule collection,
before he has yet to graduate
I was completely blown away. Not to mention that the designs are well, absolutely slamming. Fresh, fun, colourful ...these are clothes that you know you're going to have a good time in. In the time it's taken me to get this post out, the leopard jumpsuit (top left) has sold out, much to my woe, and I anticipate the rest of this so-hip-it-hurts collection will follow.
And keep an eye on this talented young protégé, and on the North in general. I see a huge amount of talent from all artistic inclinations being nurtured in this city. I can't wait to see what Ramzi will do next.