Charlie le Mindu caused a stir last year with his full-frontal nude models (my coverage of his S/S 11 show is still my highest-viewed post ever, and I didn't even post any of the nudies). It was also my favourite show from September, purely for the incredibly diverse crowd, the quintessentially 'Alternative London' atmosphere, and the fab styling. See

here.

Unsurprisingly, after all those boobs, the media circus was ridiculous around the A/W show at the On:Off venue and was utterly oversubscribed (another blue dot, yellow dot affair).
A self-proclaimed 'haute coiffure', le Mindu didn't actually show that many wigs, and under the fake blood and phallic graffiti, it was actually quite a beautifully-made collection. Unashamedly inspired by a Belgian brothel in WWII, the lace-and-pearl captain's hats and plastic capes cut a rather pret-a-porter edge, despite this enfant terrible's extremist tendencies. There were still 'shockers', namely in the gas mask vomiting an ice-blonde ponytail and in the impressive mohican harbouring an abstract swastika design. Who knows where Mindu's direction will take him, as the novelty of exposed bikini wax jobs is sure to wear off after a few seasons.
Will he succumb to the wearable?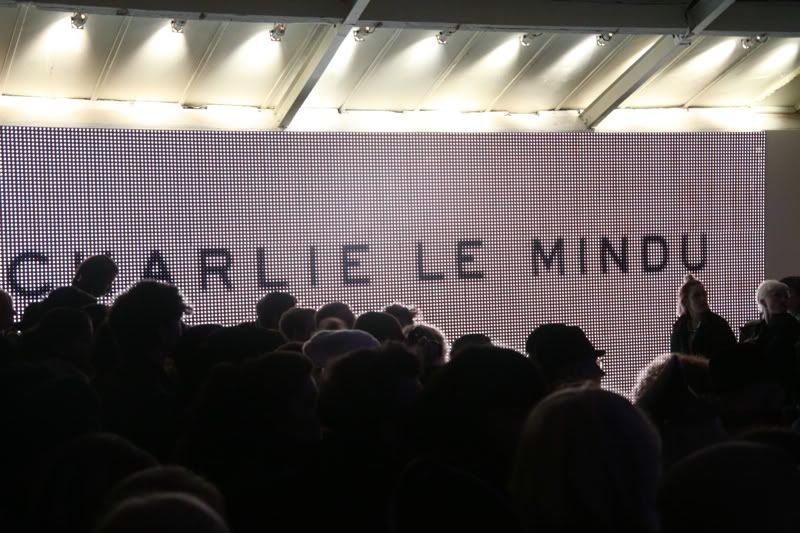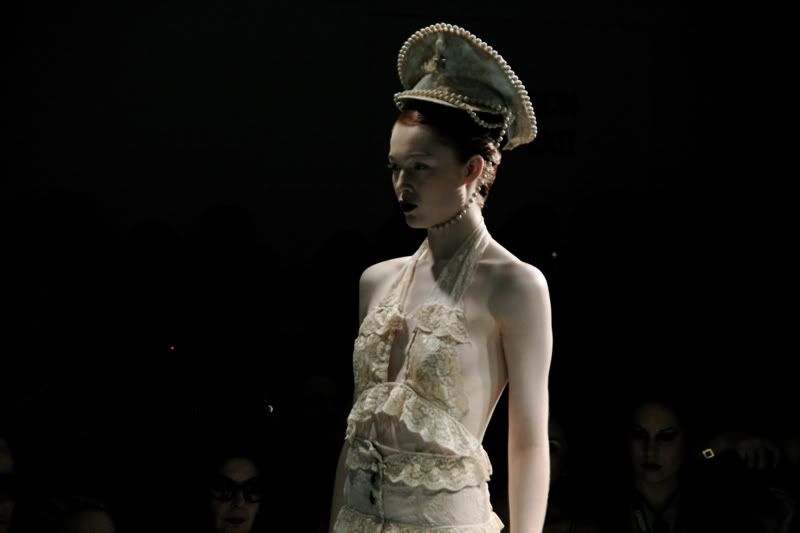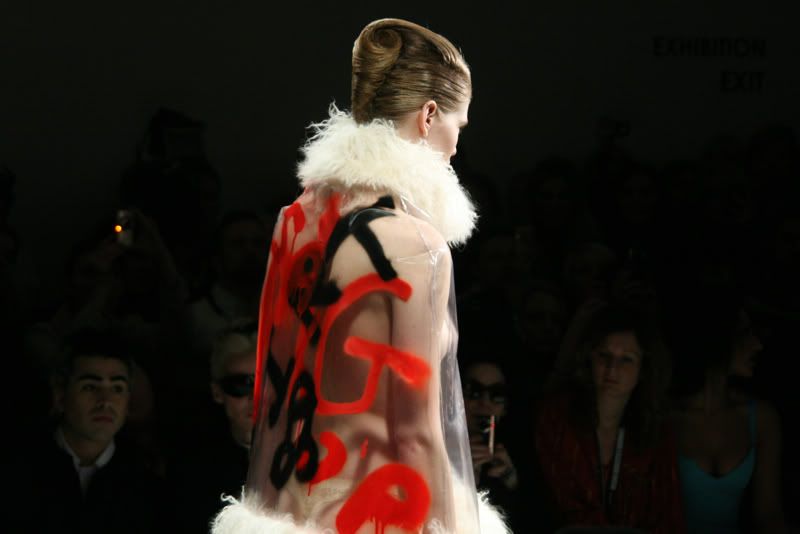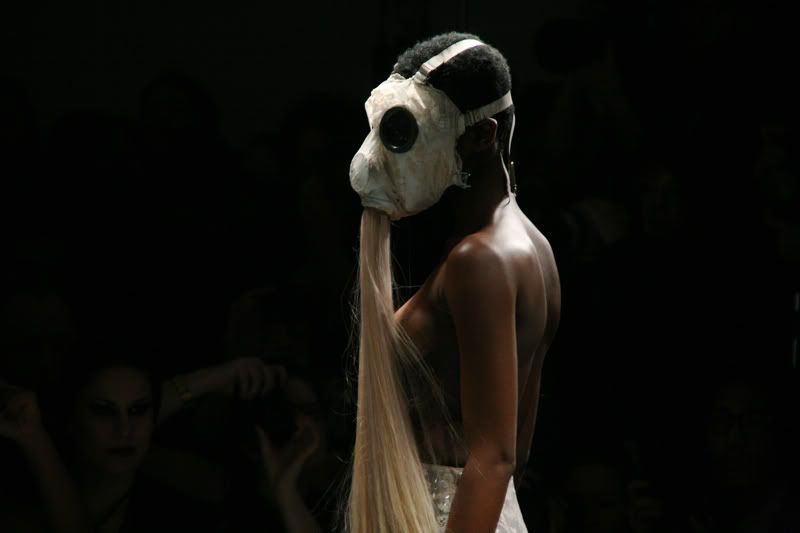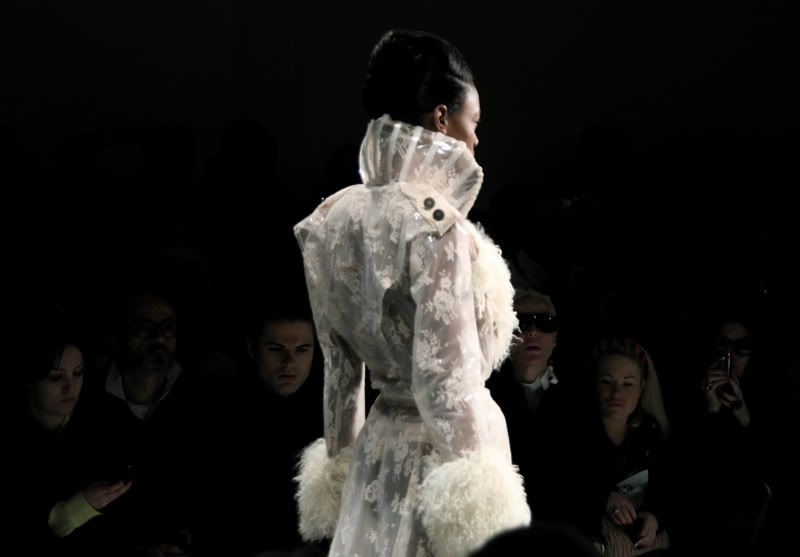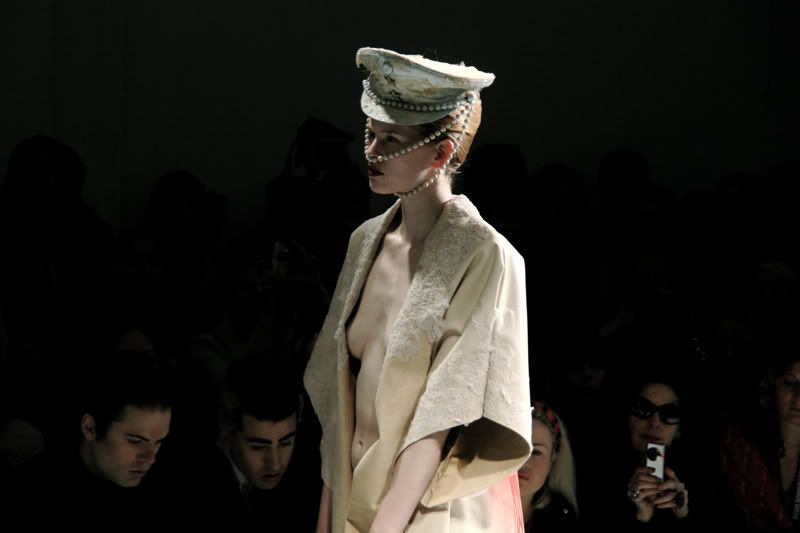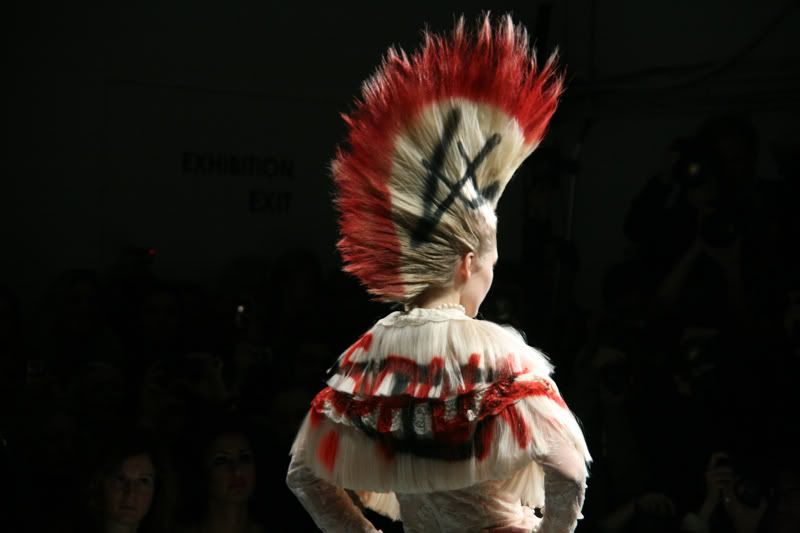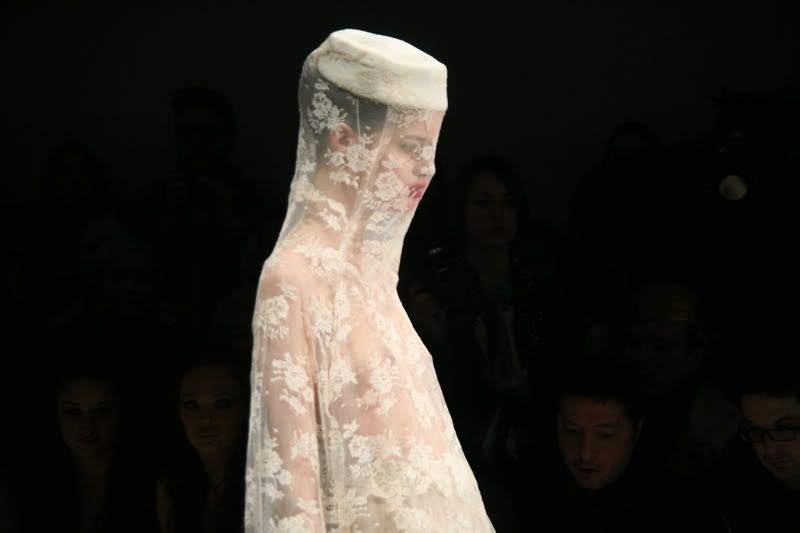 I am going to be doing some very erratic posting henceforth, as I'm completely behind on LFW coverage yet I want to share what I have recently been up to in Paris, so I'll be mixing them in together. Enjoy!