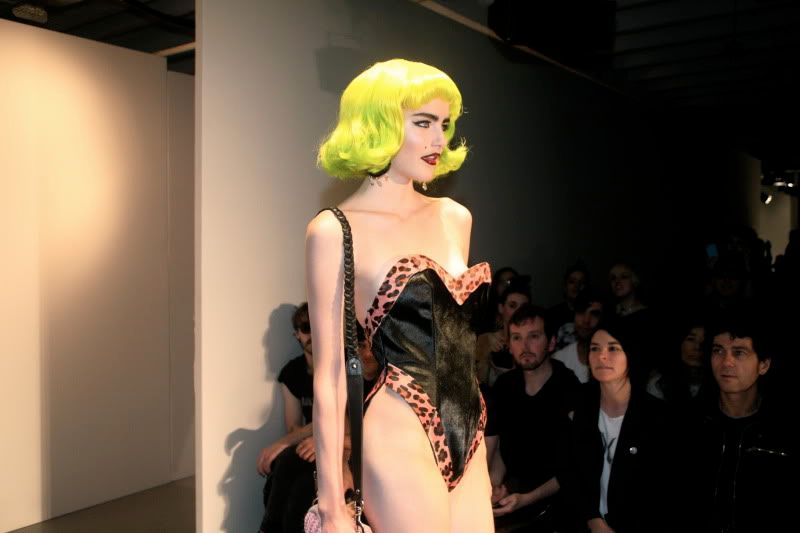 The Haute-Hoxton crowd were out in force for Charlie le Mindu's show at On:Off yesterday.
You couldn't move for studded leather (le Mindu's 'crotch box' included) and multi-coloured asymmetrical bowl cuts, and I felt rather out of place in my orange mohair and riding boots. Essentially, the show was all about hair, and to help accentuate that point, the infamously outrageous Mr. le Mindu sent a couple of models out completely naked. Citing LA's Sunset Boulevard, pink cadillacs and Cher as his inspirations, the self-professed 'haute-coiffeur' certainly knows how to create a spectacle. It was a fun, energetic fifteen minutes of fluoro barnets, horse-hair jumpsuits and dizzyingly high plastic Barbie platforms. The pink flamingo wig-dress was one to remember, and surely will be snapped up by some exhibitionist sooner or later, while the 'Hollywood' look artfully recreated the shape of a red carpet siren dress in unconventional materials. Understandably, le Mindu's vision may not be to everyone's tastes, but it is in the spirit of fashion, and especially London fashion, to be at times fun, at times
shocking, and at times totally ridiculous.