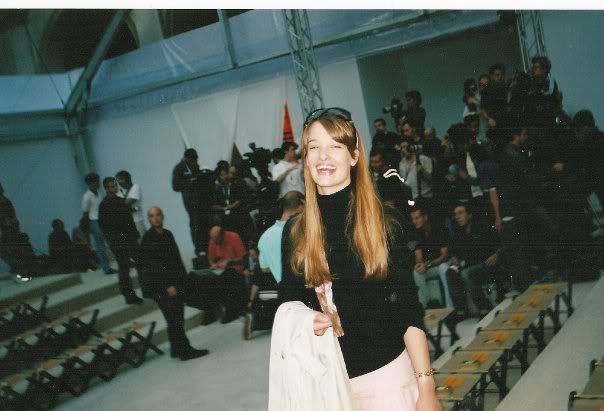 Burberry SS06, Milan 2005
I wore an M&S poloneck, H&M pleated wool skirt, a free scarf from Elle magazine and a genuine wartime Burberry trench that practically drowned me.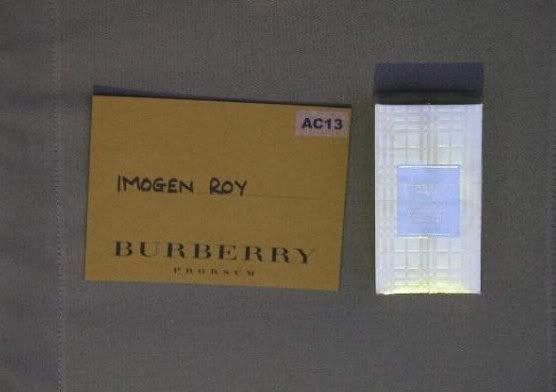 Exactly five years ago, my Dad won the golden ticket in a charity auction; 2 invitations to the SS06 Burberry Prorsum show in Milan. I was 15 at the time and had just begun seriously nurturing an interest in fashion. Homework was sidelined for hours spent in my room making my own magazine mock-ups fashioned from pages torn from Elle and Vogue (my teenage budget only stretched to two magazines) with accompanying 'articles', mostly about Rachel Zoe and pink things, granted.
Milan Fashion Week 2005 was then, and still is to this day, the absolute pinnacle of what I can call my experience of sophistication. I still remember vividly, the luggage hall at Malpensa airport; such quantities of Louis Vuitton luggage as you have never seen, a glimpse of
Vogue
tape on a caravan of luggage trollies. I was almost feverish with excitement, and I hadn't even left the airport. Some absolute PR wizard, whose efforts I can only really appreciate now, having seen all sides of the coin in terms of the industry in the throes of a FW, had managed to procure tickets for us to both Alberta Ferreti and Moschino shows (yes, the one where Dita von Teese walked the runway).
I had never seen such clothes, such characters, such glamour. I took it all in; the models arriving by moped with minutes to spare, the hush that fell over the front row as Anna Piaggi arrived, the little Moschino hearts on my glass of Campari...
At Burberry, we were allowed access backstage before the show; There was Gemma Ward in her teeny-tiny thong! There was Pat McGrath! There was the polaroid board...THERE was the rail of NEXT SEASON'S CLOTHES that hadn't even been shown yet! I sat in a seat a knight's move from Anna Wintour. It had my name on it. The lights came down, Gemma stepped onto the catwalk, I looked around me and I suddenly realised that there was nothing, absolutely nothing else I wanted to do with my life. If I couldn't work in fashion, if I couldn't come to a show like this again, and sit in a chair with my name on and weep at the absolute beauty of the clothes that were gliding past me, then my life simply wasn't going to be worth living.
Backstage after the show, Christopher Bailey thanked me for coming, and kindly suggested I should become a model. But it wasn't walking the catwalk in a show I was interested in. The deal was sealed.
Five years on, I stand here, with a wad of LFW invitations in my hand, all with my own name on. Another week of bi-annual fashion mayhem begins in London tomorrow...And I'm definitely not wearing a poloneck.