Selfridges' Shoe Galleries, London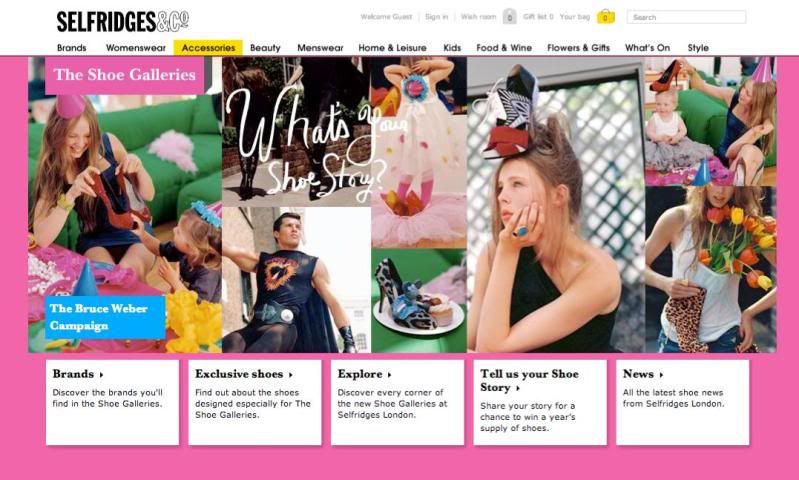 "Imagine you are in a gallery", says Selfridges' Director of Accessories Sebastian Manes. "From the entrance you see a succession of doorways, and at the end a huge window flooding the space with daylight. Your journey begins at the front, with shoes from the best of the high street. Slowly you begin to travel through different galleries until you reach the end – the couture designer gallery, flanked by Chanel and Louboutin, and a vision of Eden – the new suspended garden at Selfridges. Shoe heaven!"
Opening on the 16th September, Selfridges' shoe venture is quite unlike anything we've ever seen before; 4000 of the most exquistitely designed shoes on display at any one time from a stock of 55,000. COR. BLIMEY. Imelda Marcos eat your heart out. There are six galleries, 11 boutiques and a HANGING GARDEN OF SHOES. Handily colliding with the start of LFW, I will be among the ogling throngs when the Shoe Galleries open to the public in 10 days time.
To celebrate the launch of the Shoe Galleries, Selfridges.com is inviting you to tell your 'Shoe Story' to profess your love for your favourite pair of shoes, and be in with a chance of winning a spiffing new pair, with one winner every week.
To enter, click
here
. See my contribution below.