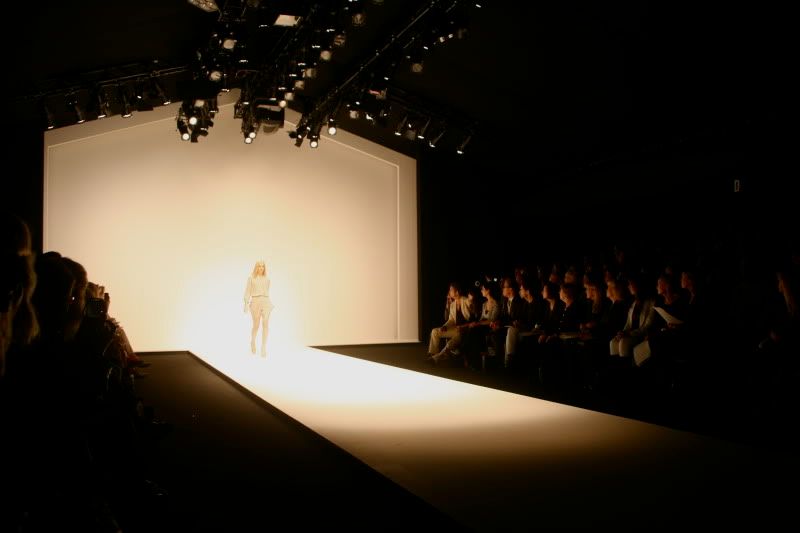 Maria Grachvogel isn't a label I'm very familiar with, so I walked into the BFC showspace yesterday with an open mind. Audrey and I were shown to front-row seats, which was incredibly lucky, because I wouldn't have wanted to be further away from THAT dress. (You'll see.)
Starting with a series of soft nude shifts, I was about to let out a sigh of boredom, but then a spot of canary yellow silk appeared at the end of the catwalk, and my magpie instinct kicked in. What followed was a beautiful palette of barely-there blush, silvery blue and cobalt prints, reminiscent perhaps of Peter Pilotto's A/W collection, but on an amazonian scale. The girls were, well, just breathtaking; beautifully statuesque with manes worthy of a Pantene 'swiiiisssh!' A crossover between the elegant silky trousers of the 30s 'Death on the Nile' crowd, and lux 70s (again, I couldn't help thinking of ghosts of Gucci collections past), I fell in love several times a minute as long, fluid dresses sashayed past me. These were clothes made to be promenaded around in, accompanied by the most tactile of summer breezes.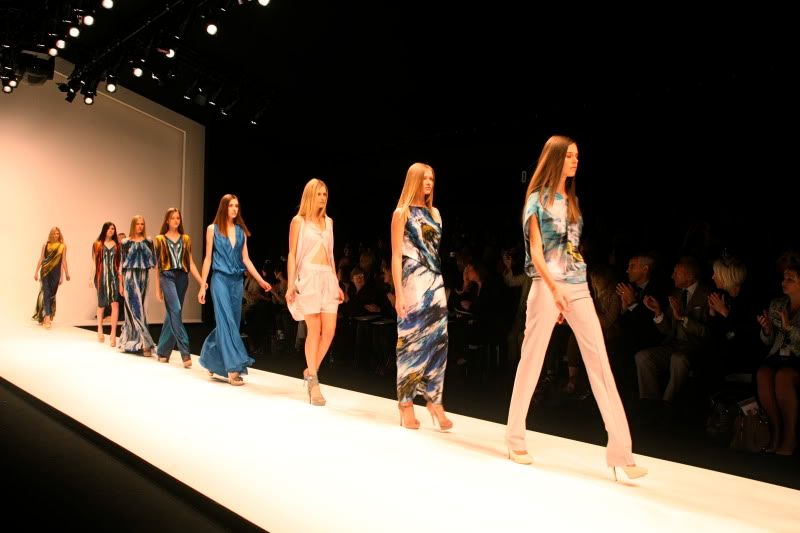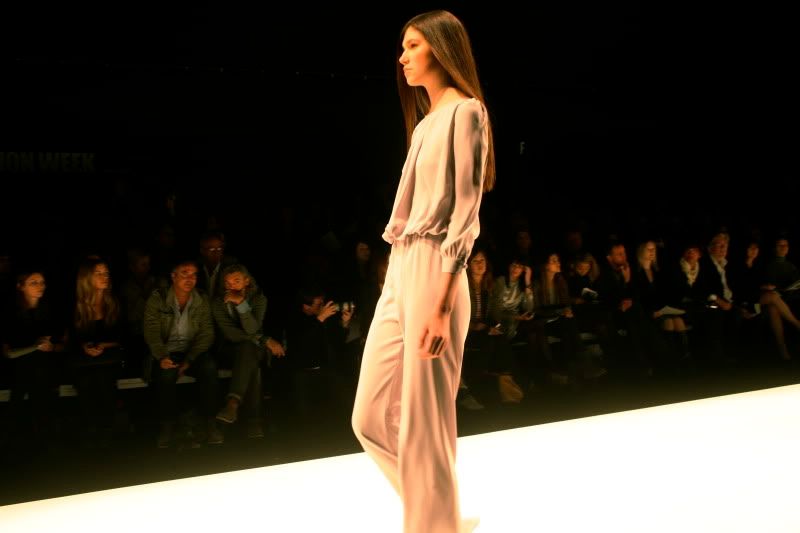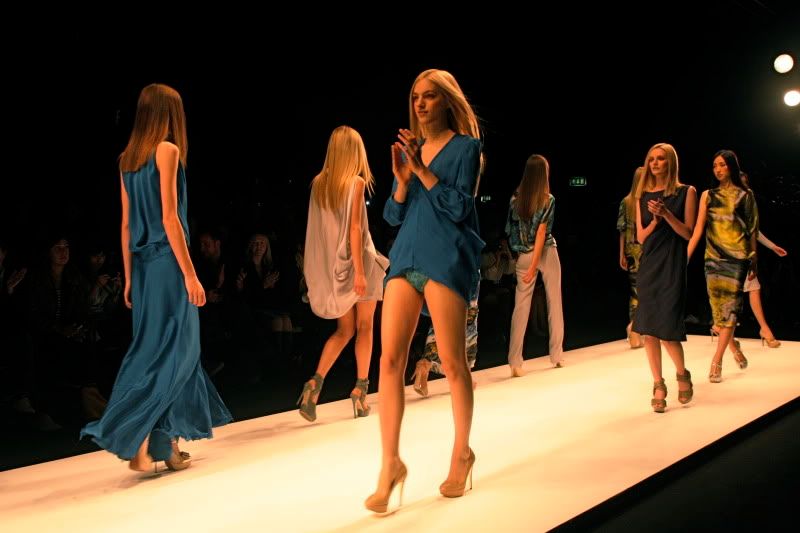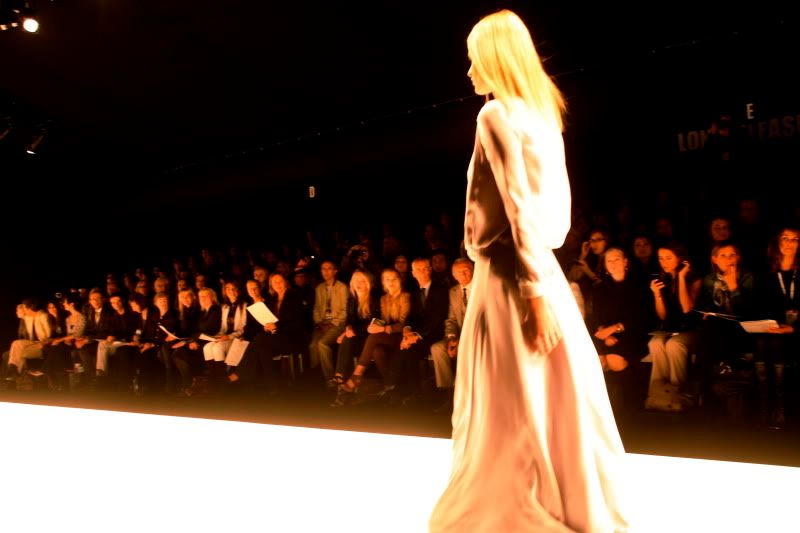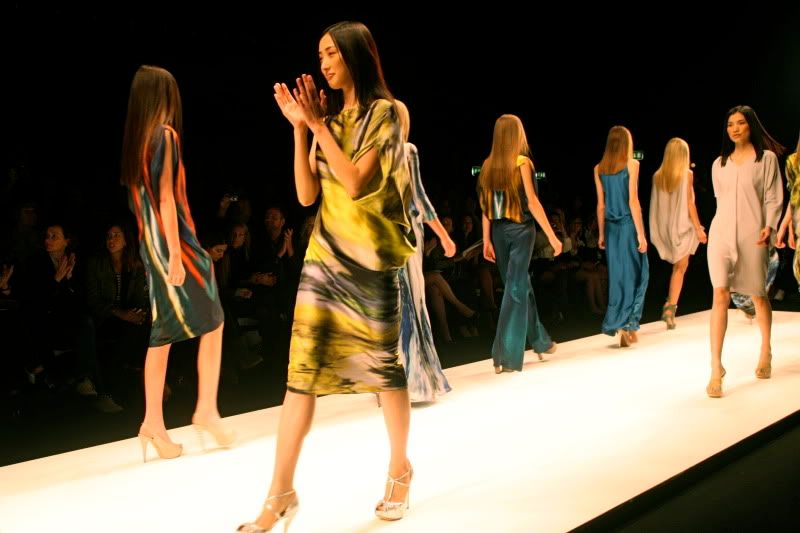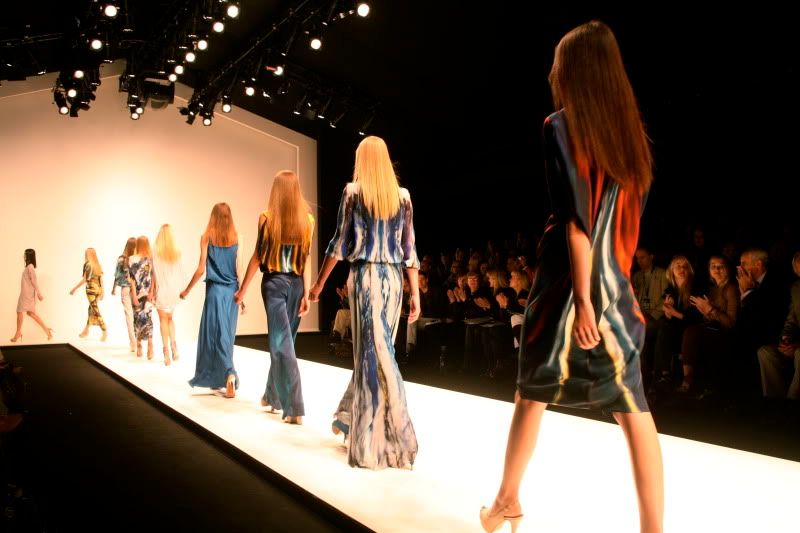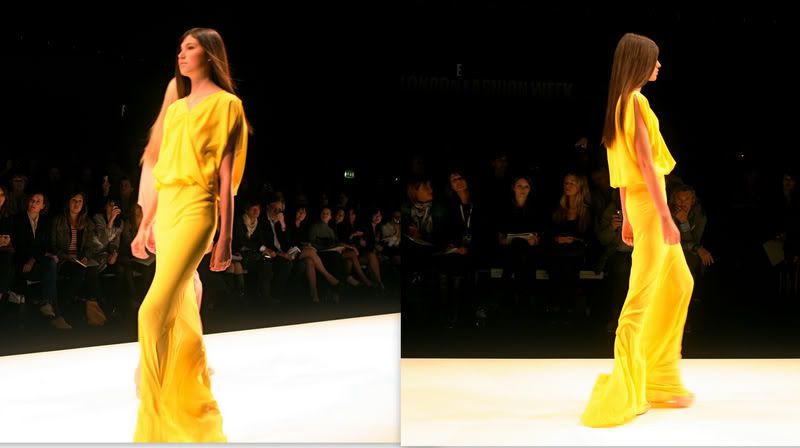 The canary yellow fishtail dress which I can't stop thinking about. The movement of the skirt with each step was just magical; the cut of this dress showcases Grachvogel's passion for a sensual cut to perfection. I'm determined to wear yellow to my 21st birthday party... Maria, can you hear me???