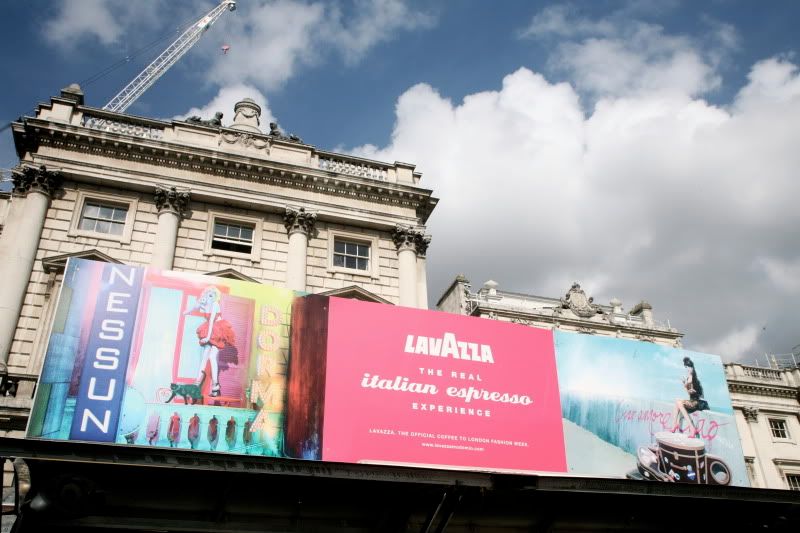 Another hot day at Somerset House got off to a good start as I arrived just in time to miss the Amanda Wakely show, but not late enough to miss passing Alexa Chung in the street, who may I add was
totally
checking out my outfit. I spent the whole day trying to get hold of one of the Grazia dog balloons, but alas, I was foiled at every opportunity. However, bumping into the delightful Vic Riches again at the Vauxhall Fashion Scout and having her sketch me on the stairs more than made up for the lack of inflatable canine. See all her sketches from LFW
here
. Later on, a chance run-in with a die-hard Burberry fan led to being interviewed for an upcoming BBC documentary outside the Burberry Prorsum show. I think it was going to be called 'Rise of the Superlabels', or something similar, so look out for it. I hardly am qualified to comment on the business of the fashion industry, but it would be quite entertaining/mortifying if I make it onto the program.
Ps. What is it about fashion week that makes everyone look so goddamn miserable in photos? I'd like to think it was the heat, but I didn't even realise myself how surly I looked until I saw my own pictures. I promise I'm quite un-grumpy in real life!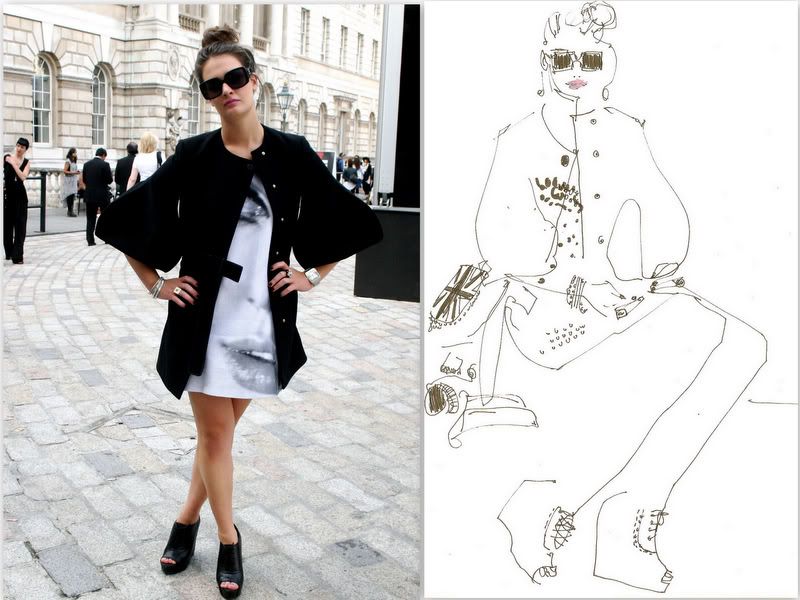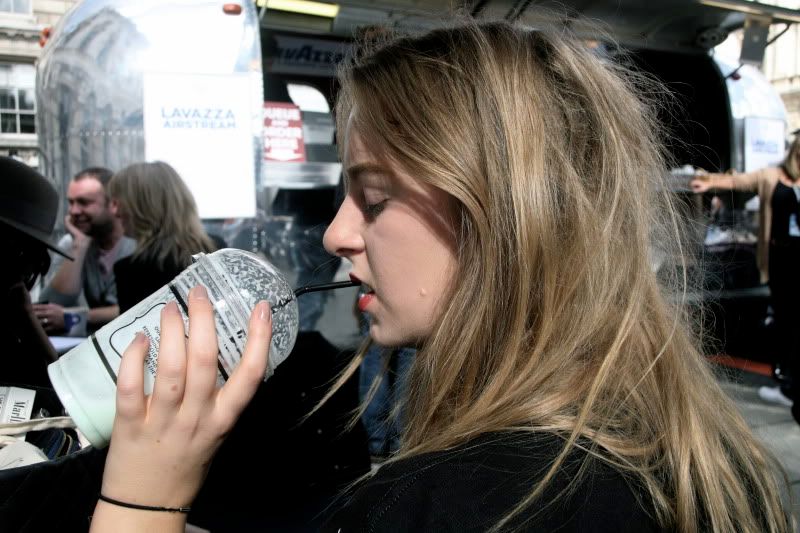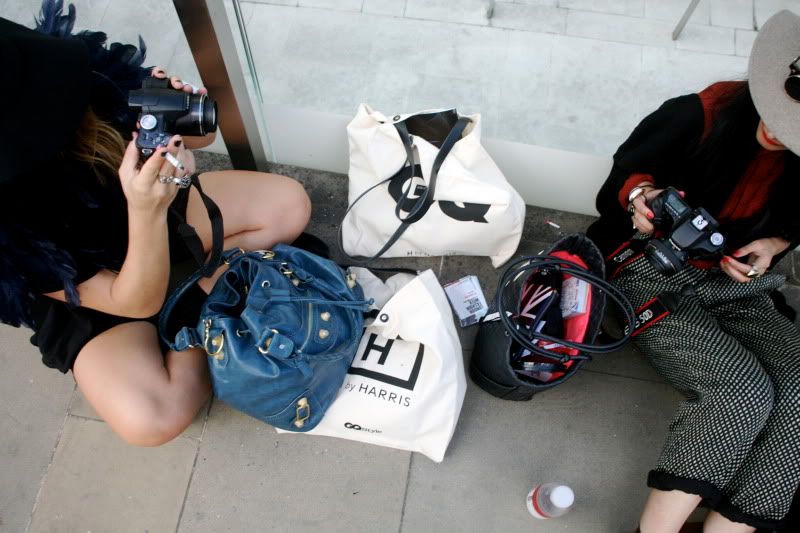 Hours in heels cause us resort to squatting outside Burberry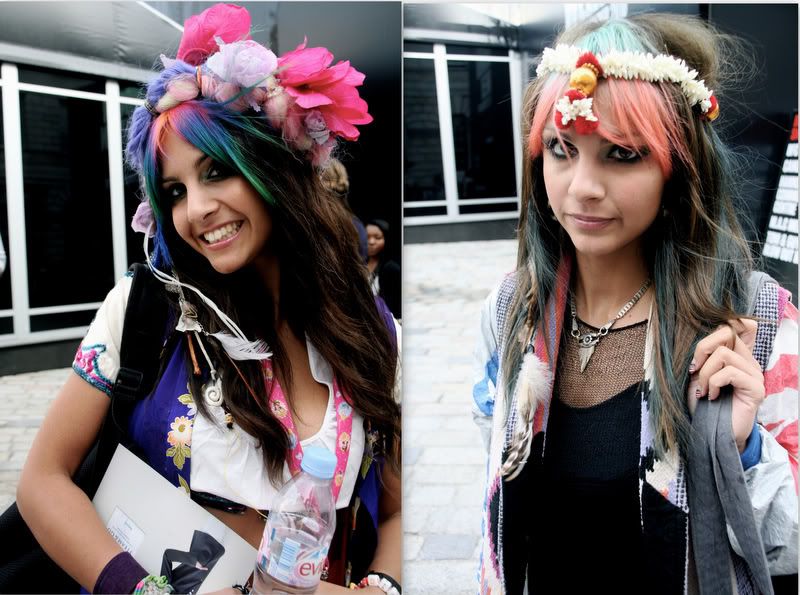 S
ister act : Homemade headresses make an impact outside the Ashish show.