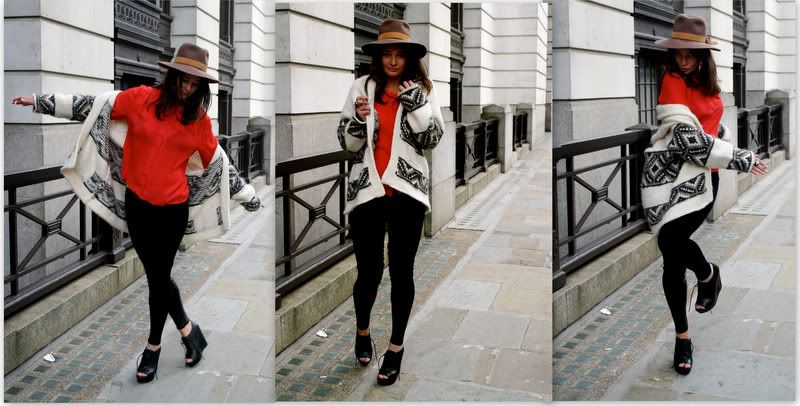 Vintage hat, blouse from Oxfam, leggings by Joe's, shoes from Steve Madden. The cardigan is from Cynthia Vincent in New York and is the snuggliest thing I own.
I was frazzled today. Dashed off to a party in Devon last night ( I say 'dashed' as though it was merely a few seconds, in reality I spent about 11 hours in frantic transit there and back) and ended up sleeping in the car, and then on a friend's floor for a couple of hours. Hardly a glamorous start to Day 2 of LFW. Luckily, this magnificent fedora hides a multitude of sins. Unfortunately I missed pretty much all today's happenings, apart from catching the Spijkers&Spijkers and Bryce Aime shows at Victoria House and then rocking up to Somerset House for the last of the fash-pack peacocking. I vowe to be fresh-faced, jazzy-toed and raring to go tomorrow.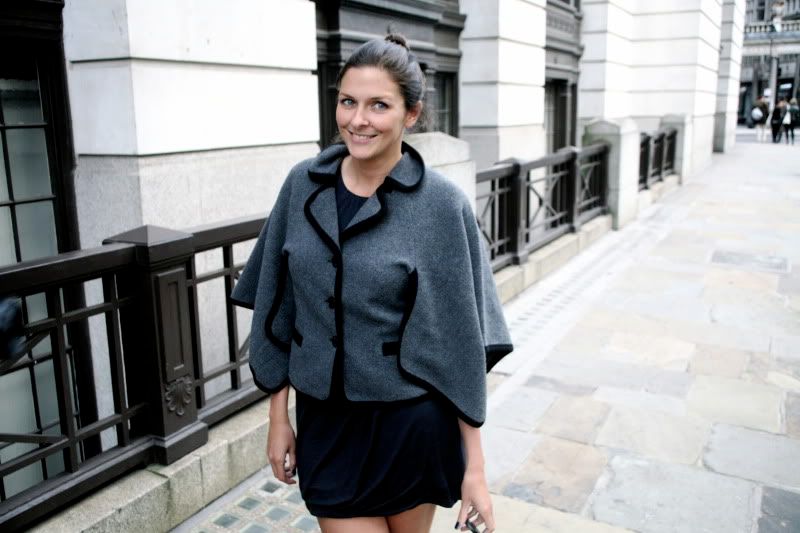 Jen, The StyleCrusader, in a Moschino cape from MyWardrobe.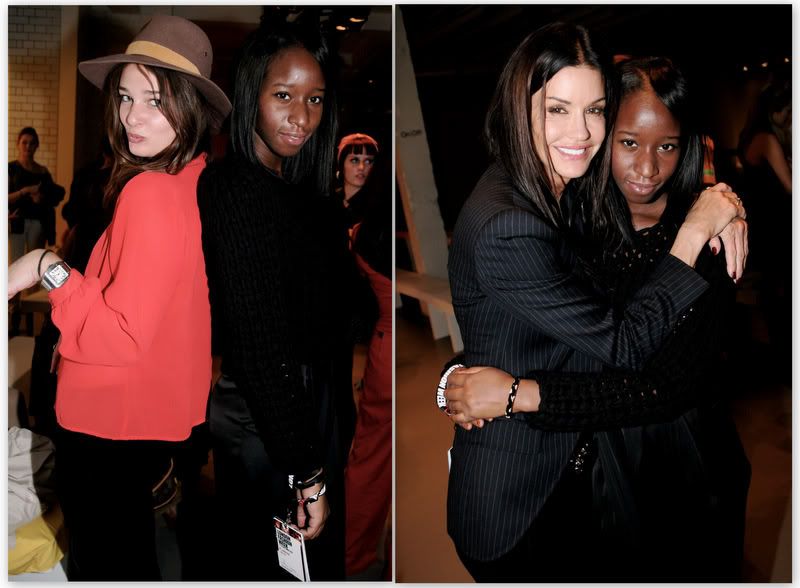 Jackie, the PlatformPrincess, clutched in a sudden embrace by Janice Dickinson (who is, AB-SOL-UTELY
MENTAL
.)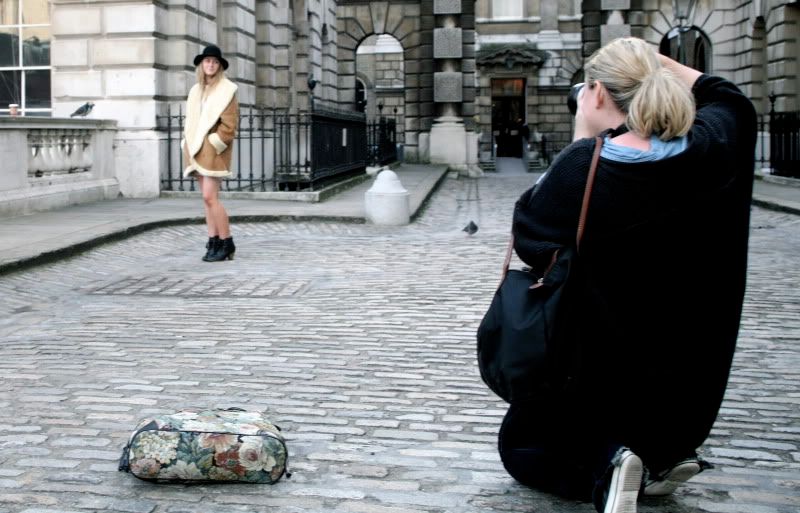 Frances being shot by Vanessa Jackman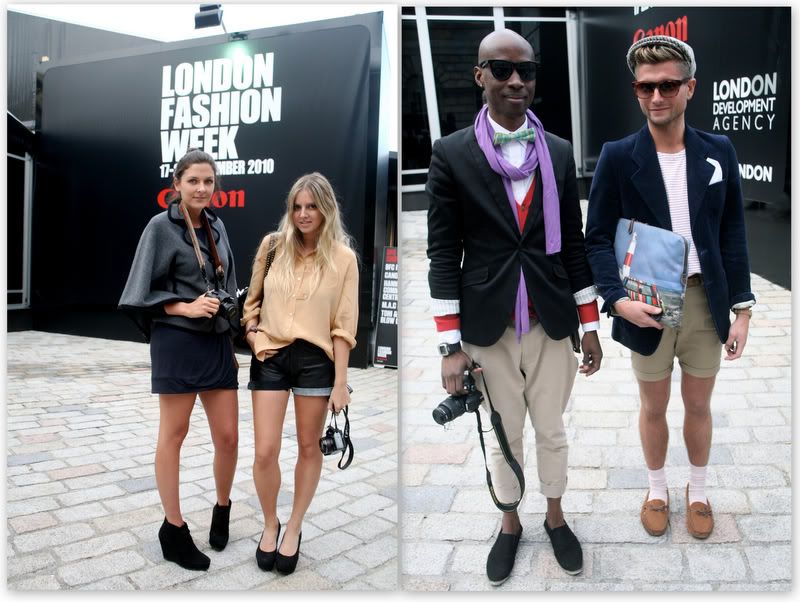 Jen & Daniella ; David Nyanzi & Michael (in 'the long' shorts)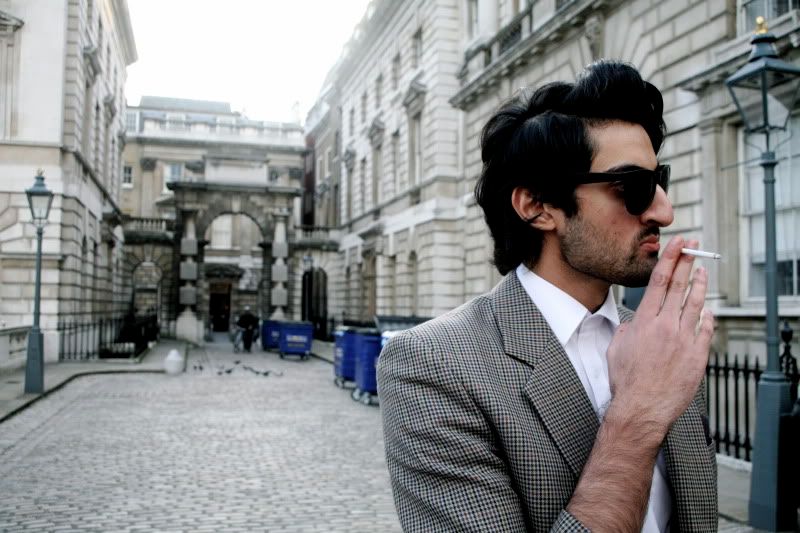 Hassan arrived, and the pigeons stood still.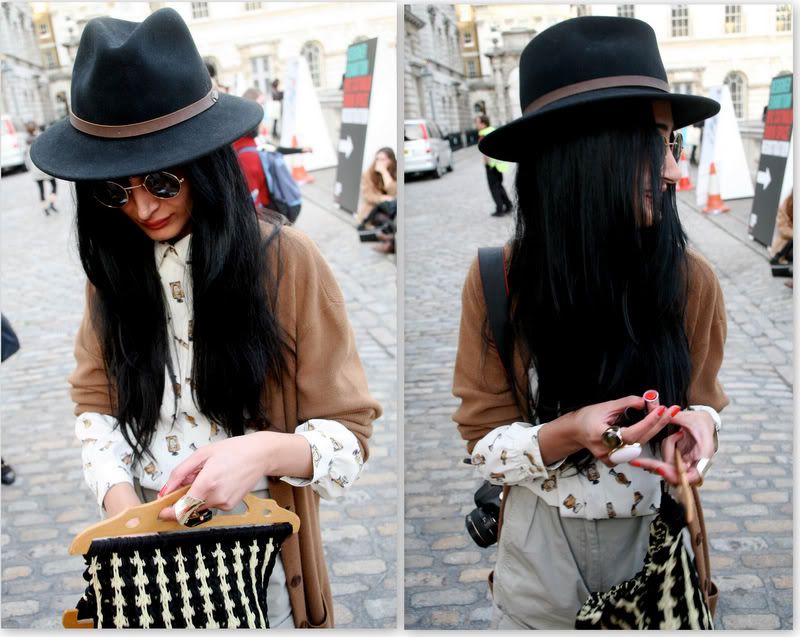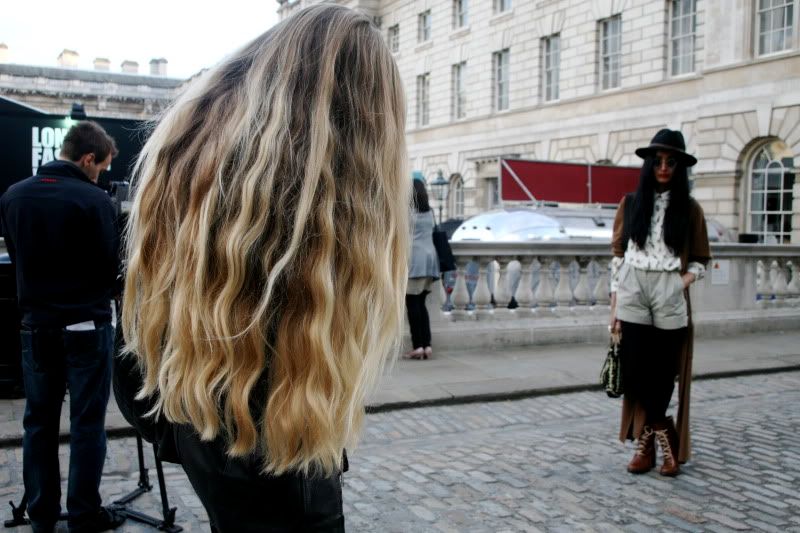 Nadia is shot by some impressive hair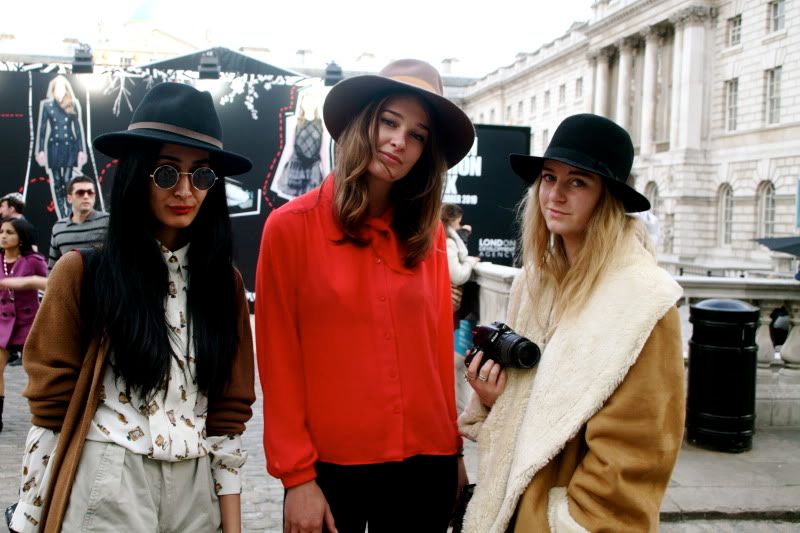 We were all hiding a multitude of sins...