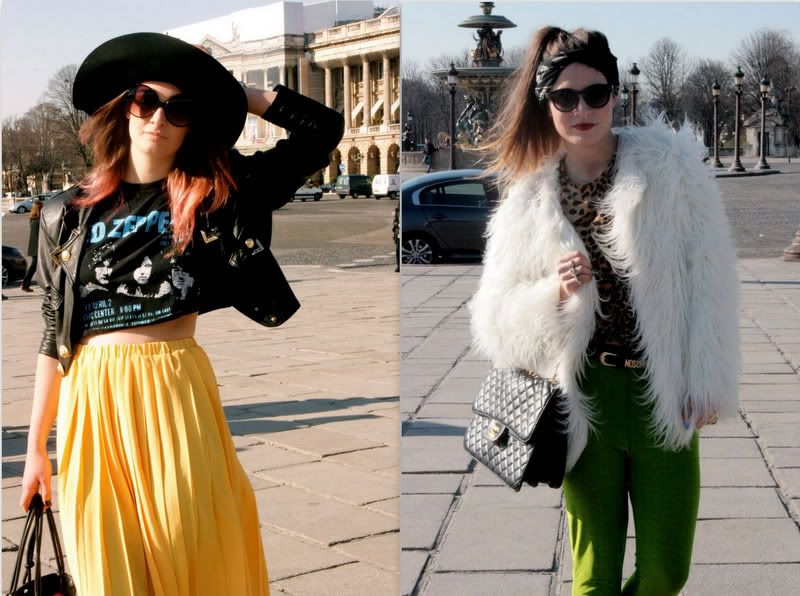 Monday's first port of call was the vintage shops in St. Paul in the 6th arondissement. Parisiens like vintage, but only if it's designer vintage, so anything without a label is just deemed rubbish. As it turns out, I love rubbish, especially this yellow skirt I picked up or €1.The second port of call was the Chloe show in the Tuileries.
Audrey's fur is from Zara, my hat is from ASOS, and everything else is second-hand. We both wear Jeffrey Campbell litas, obviously, 'cos we're
bloggers.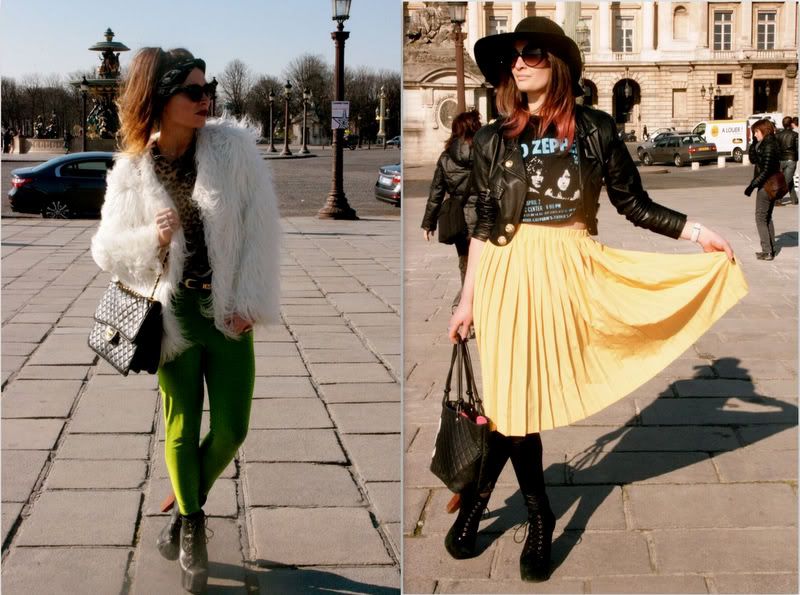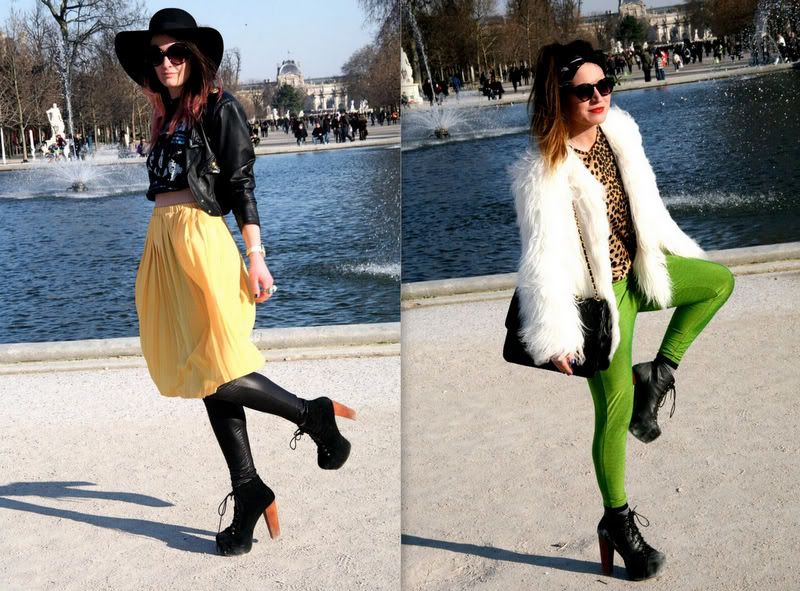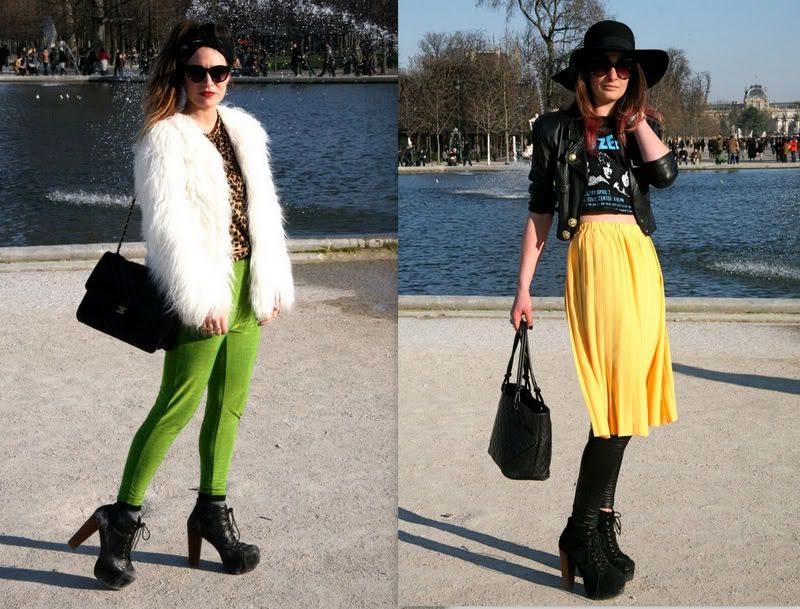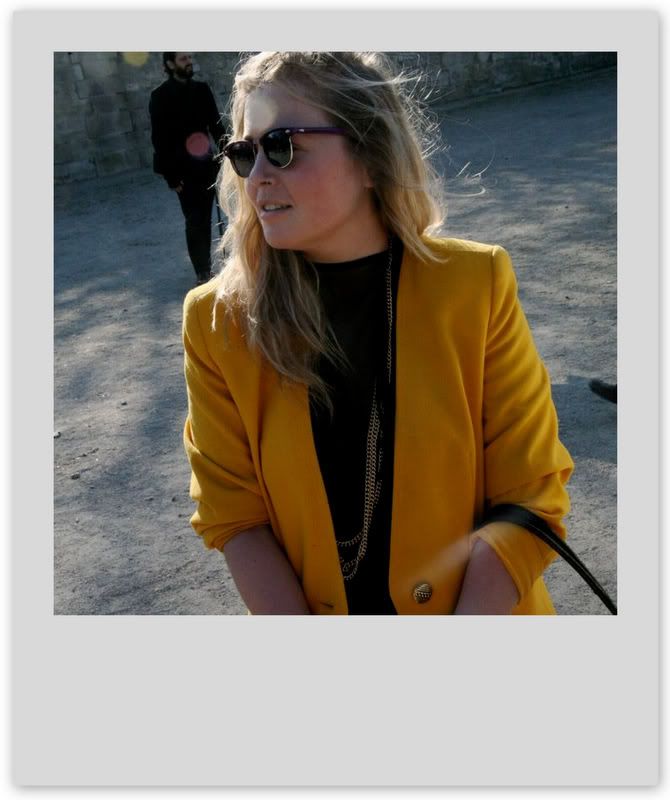 And here is the missing link in our Paris fashion week trio, Maria of Whiplash, who has been graciously snapping all our narcissistic whims, and the twin to my black-and-yellow ensemble.