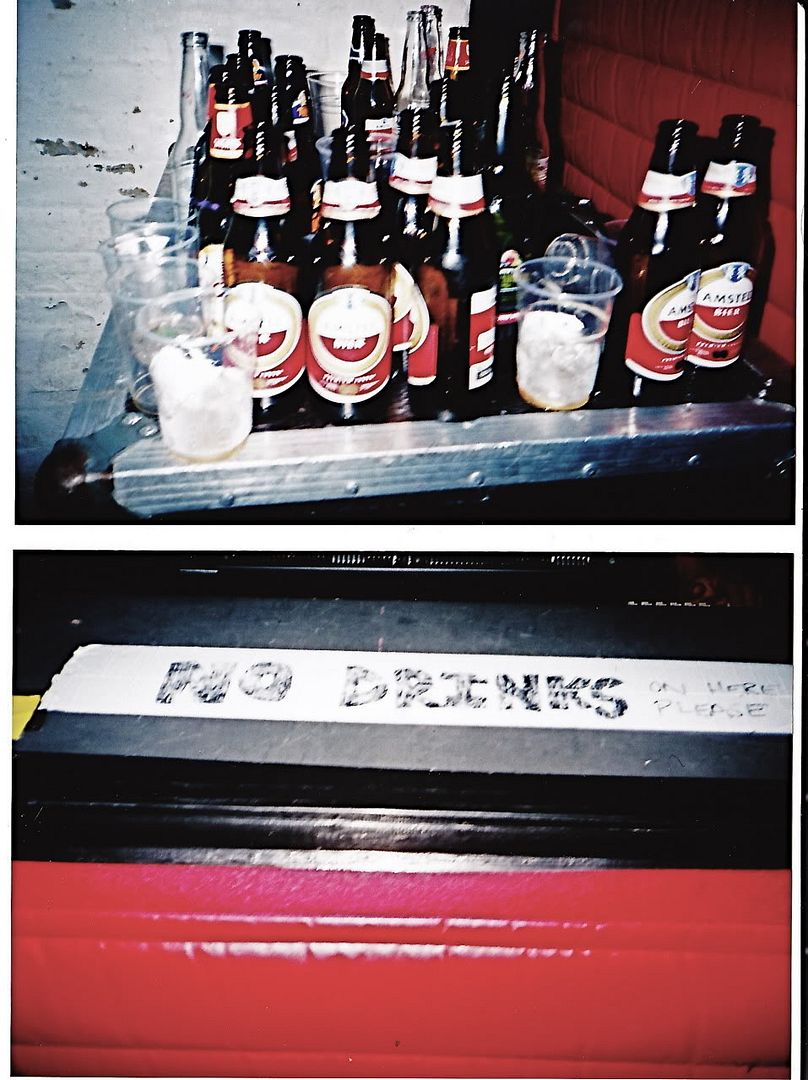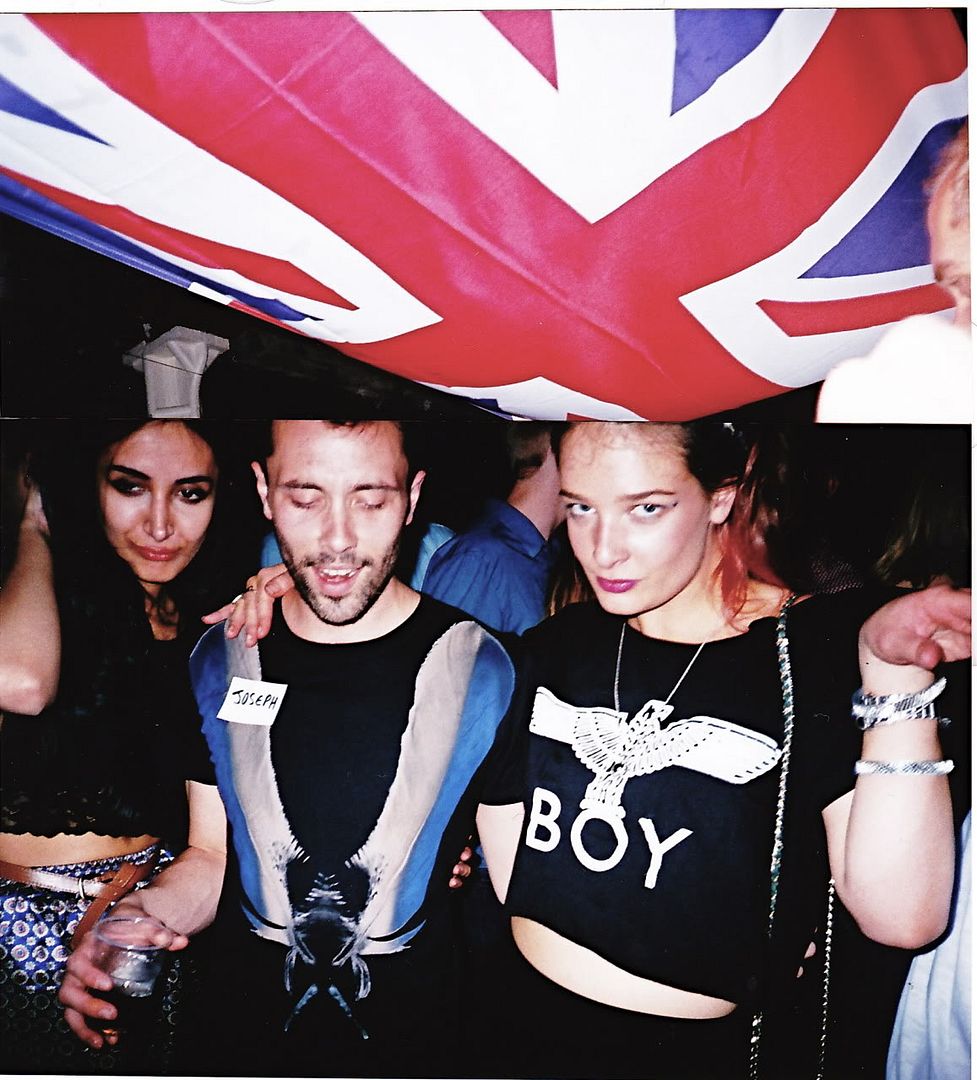 XOYO's 'Royal Rave' on the 28th April was a pitstop on my whirlwind party tour of the south last month, and it was a delight to catch up with favourite London faces Nadia
FrouFrouu
and Guy.
OH STOP IT. I'm ashamed of even using the words 'party tour' and 'rave' since Kavos '08 but exceptions can be made for a national event that was the Royal Wedding. Water pistols, union jacks, 90s drum and bass and er...Budweiser, the
American
lager, all made for a a groovy warm-up party to kick off the serial champagne-glugging that was to follow the next day. I actually really regret not blogging at least
something
from Kate & Willz' big day, since I was a near-hysterical fan of the whole furore, but sadly it was back to Leeds and straight into exams and no time at all for Royal fashion gossip.