I'm cold and ill, and all I can think about is being snuggly. Despite being disgustingly overdrawn, I gave in and bought the
most delicious mohair wool knit known to man in a vintage shop in Leeds. It's big and baggy and has super long sleeves,
and add my fur hat, thick ski socks and my impenetrable riding boots to the mix, and I'm nearly
ready to go out and face the weather.
PS. Can anyone tell me where I can buy a snood. No, not even joking, I'm that cold.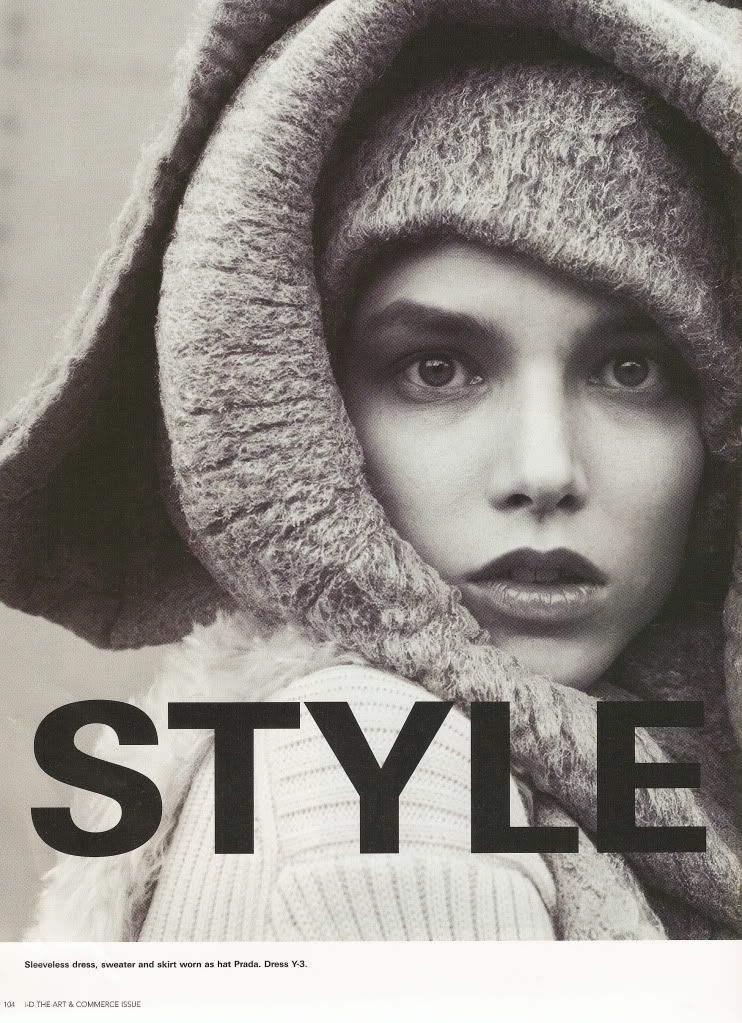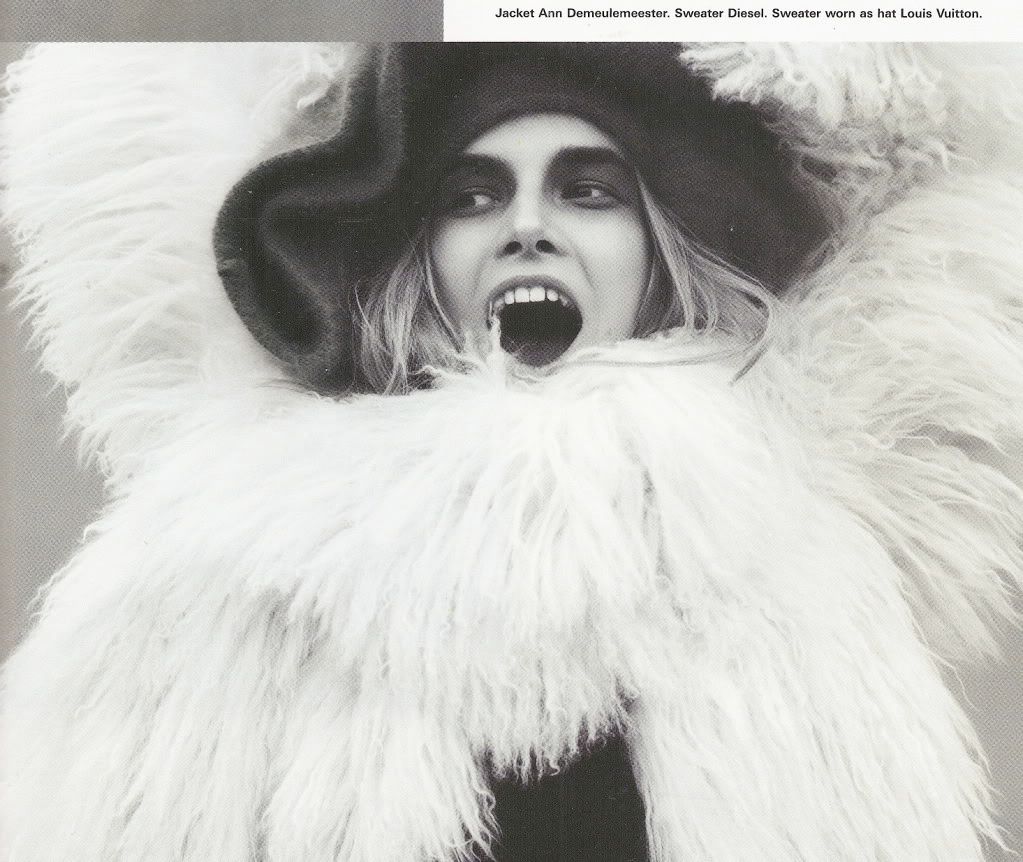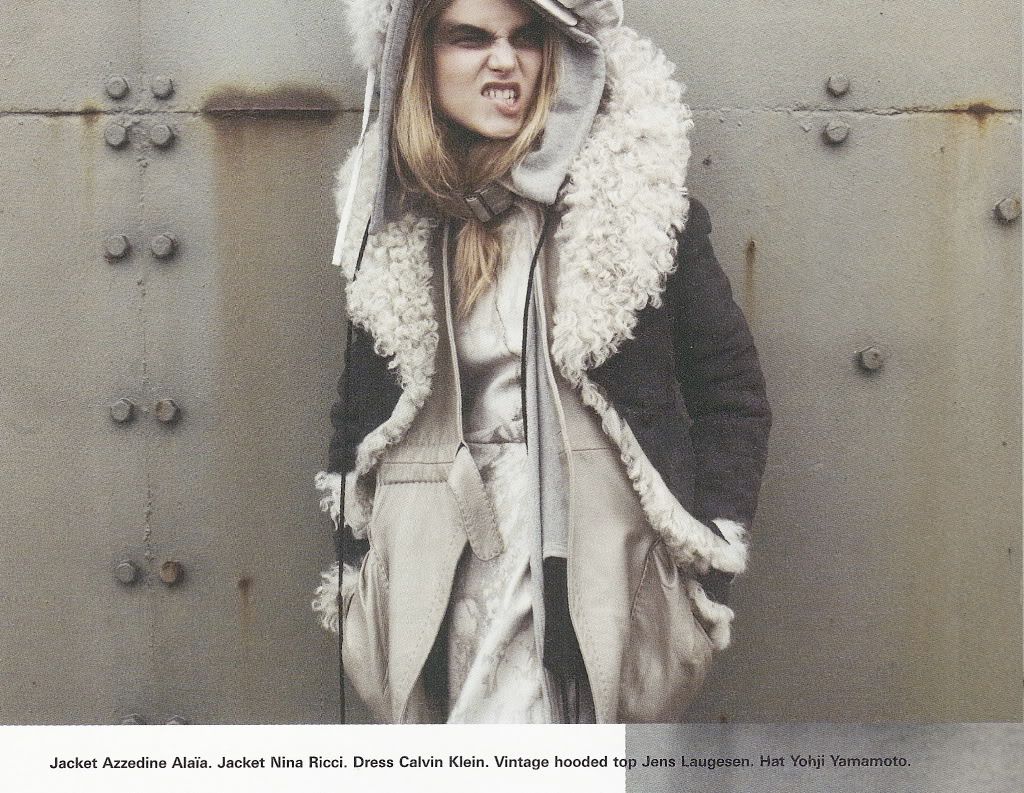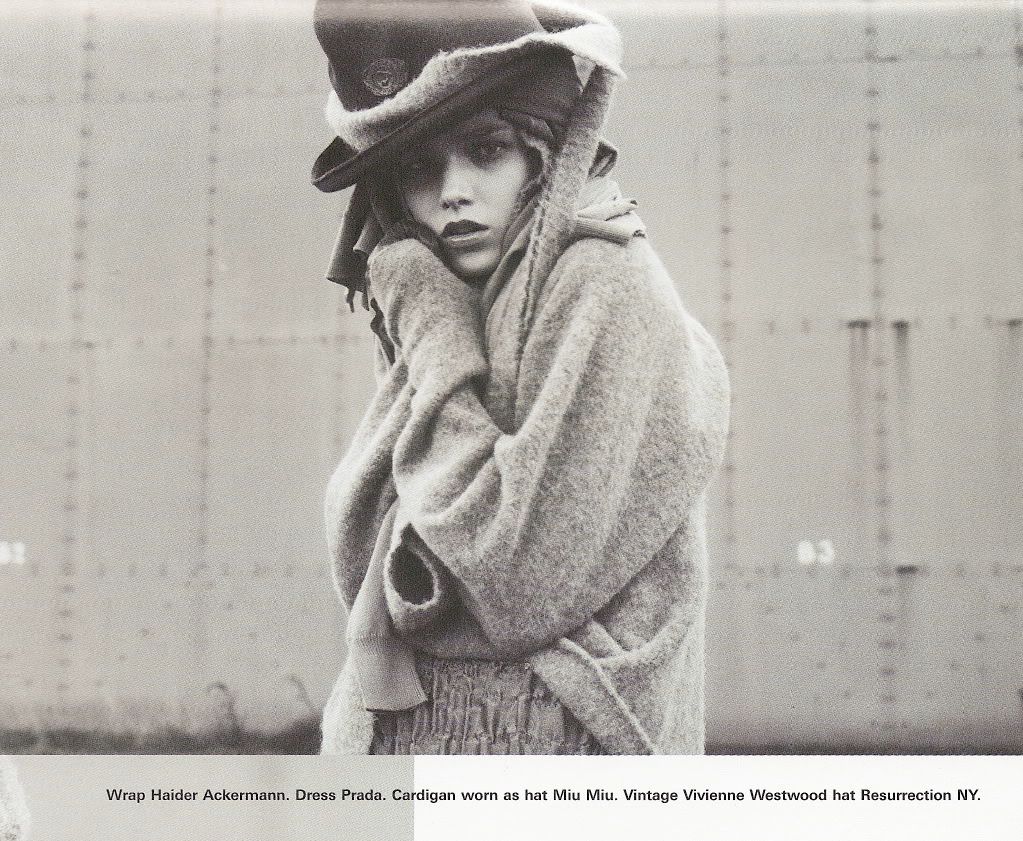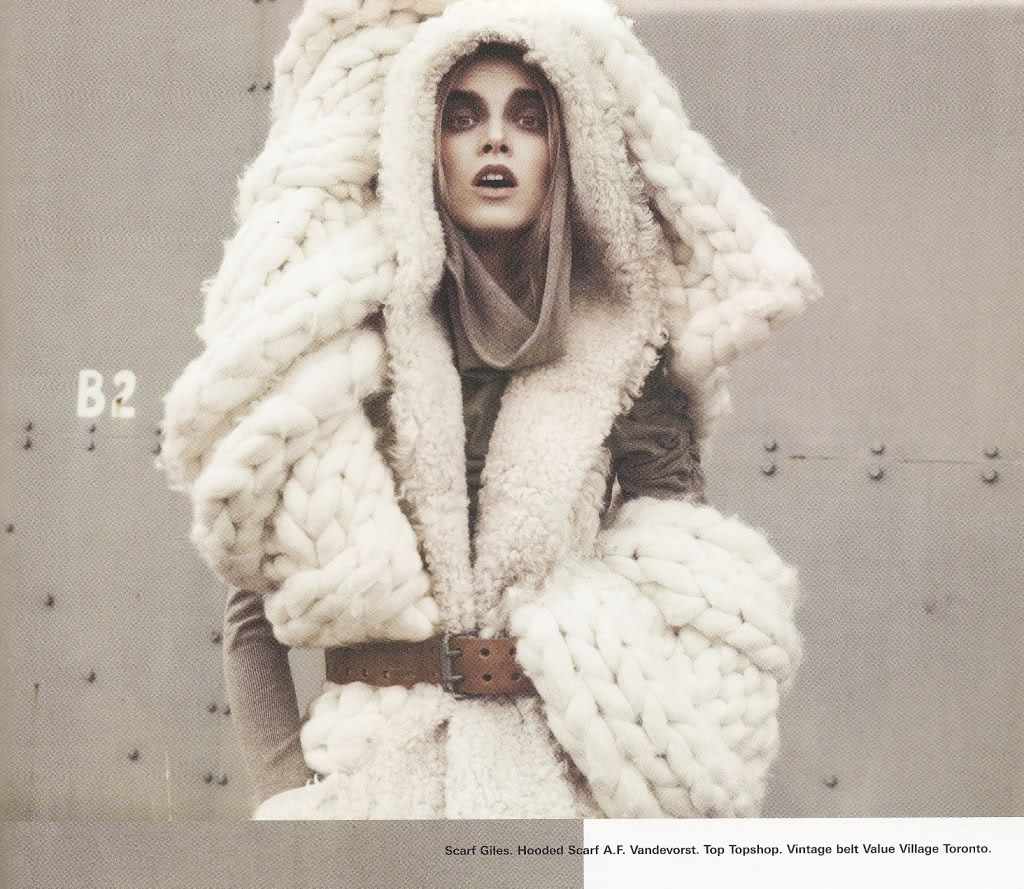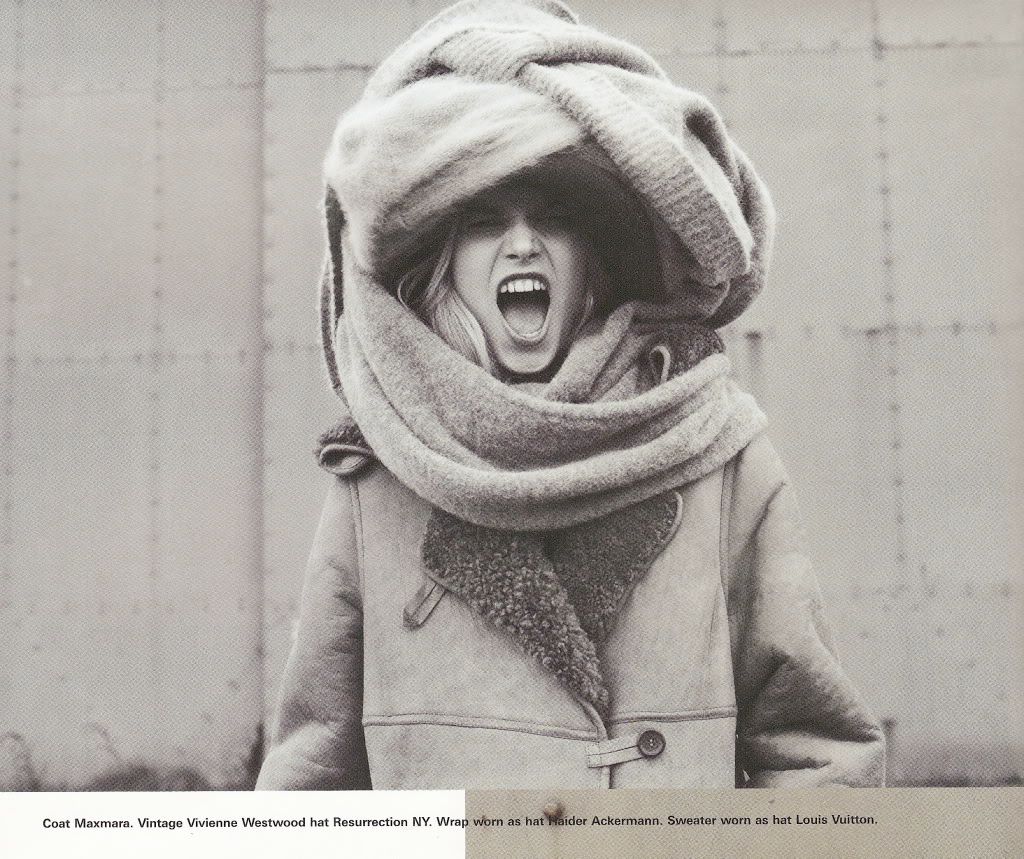 Cosy things from i-D December/January 07/08
Model Suvi photographed by Daniel Jackson