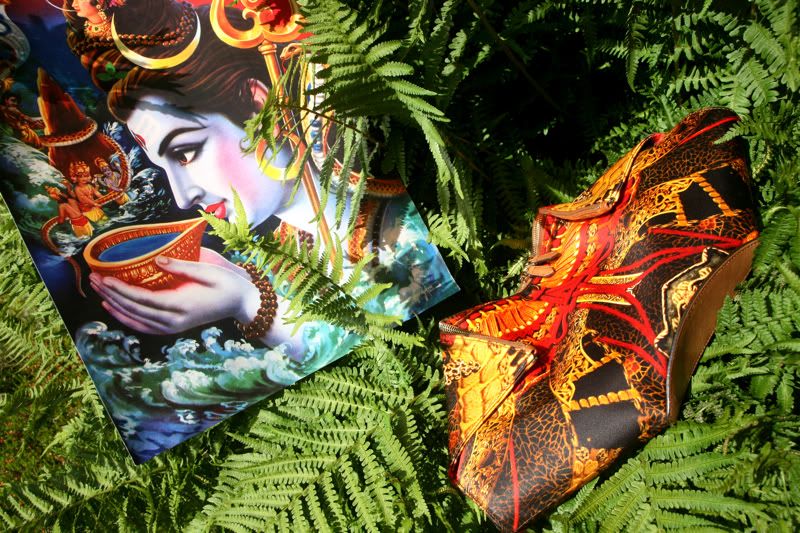 Alexander McQueen clutch bag - 21st birthday present from my Mum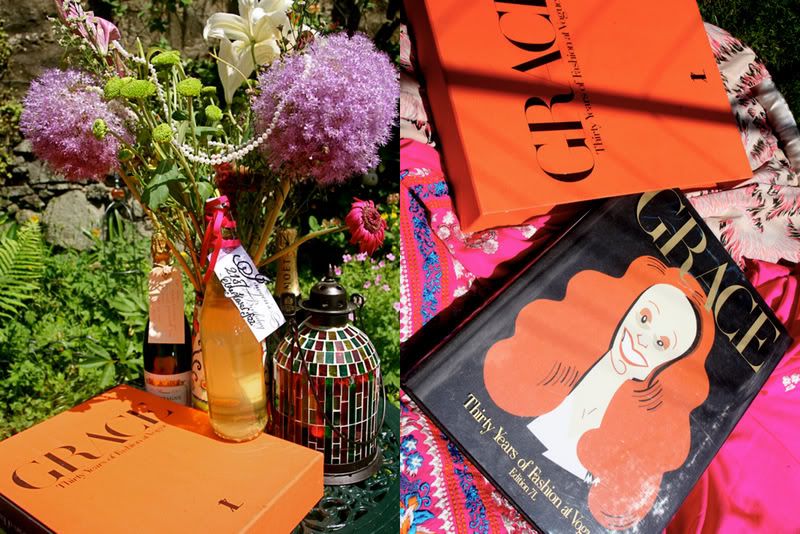 Extremely extremely limited edition book - Grace Coddington's finest editorials for Vogue. Homemade elderflower champagne brewed for my 21st by a family friend.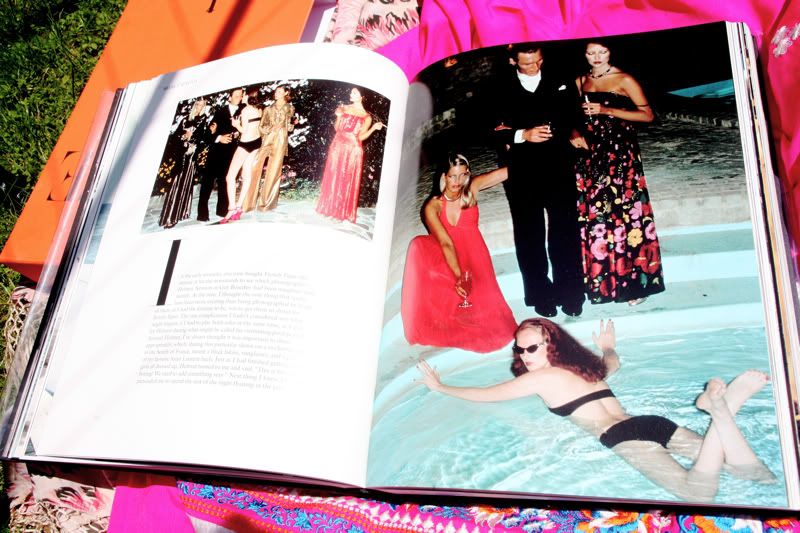 One of my favourite Helmut Newton shoots (I first saw it blown up full size at a Newton retrospective in Berlin several years ago) features Grace herself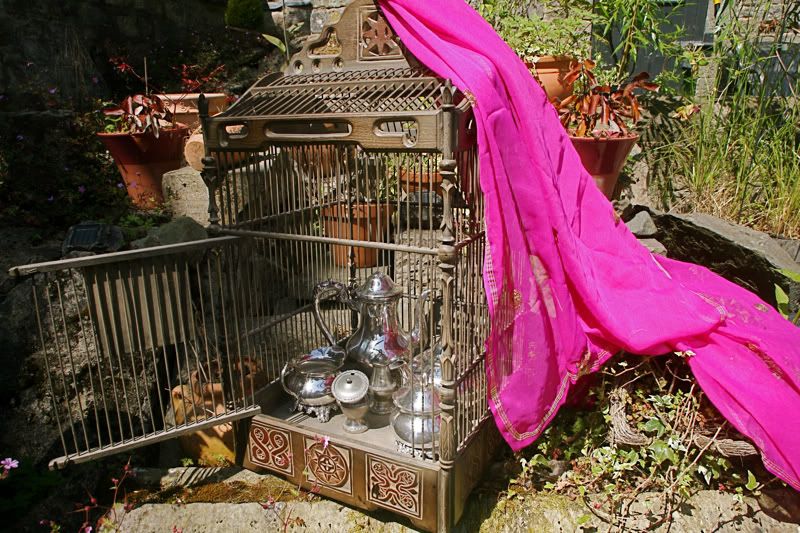 Antique birdcage which has spent many years greedily taking up space in my small bedroom.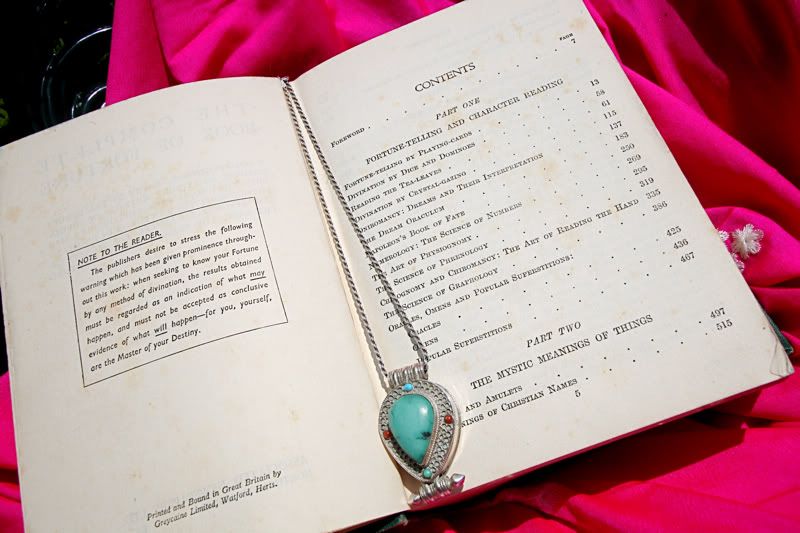 The complete book of Fortune, found in a basement bookshop in Edinburgh's Old Town. Turquoise pendant necklace was given to me by one of my greatest friends for my 21st birthday. It has a secret compartment for forbidden treasures.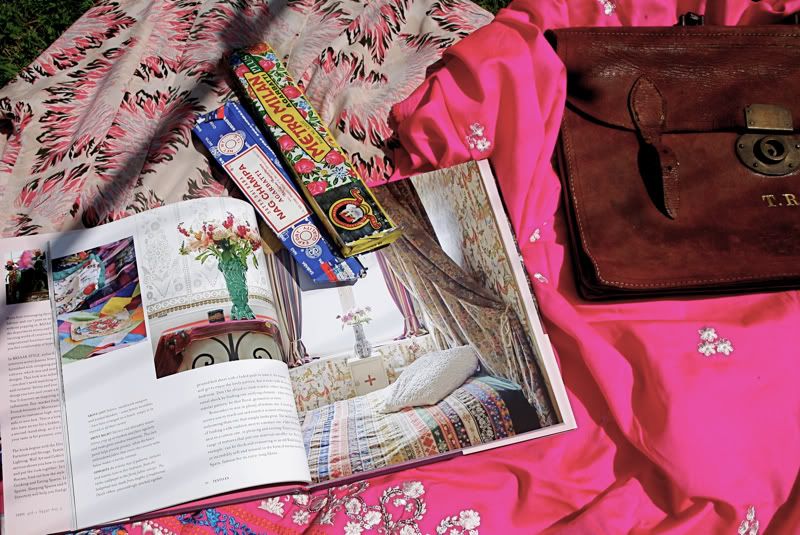 Incense sticks, my Great-Grandfather Thomas Roy's satchel, and book Bazaar Style - perfect for justifying my chaotic interior styling.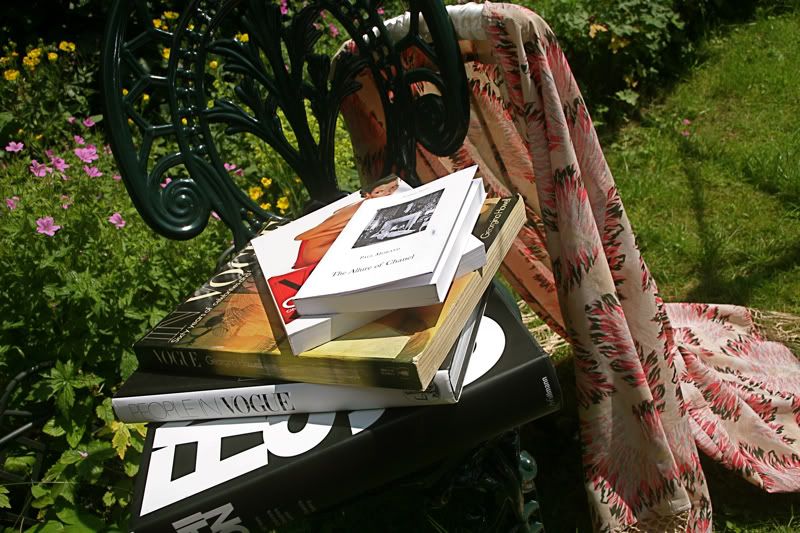 A selection of books given to me for my birthday, including Vogue Style published in 1979, documenting British Vogue from 1910-1978. Silk kimono from Topshop (I know, right?)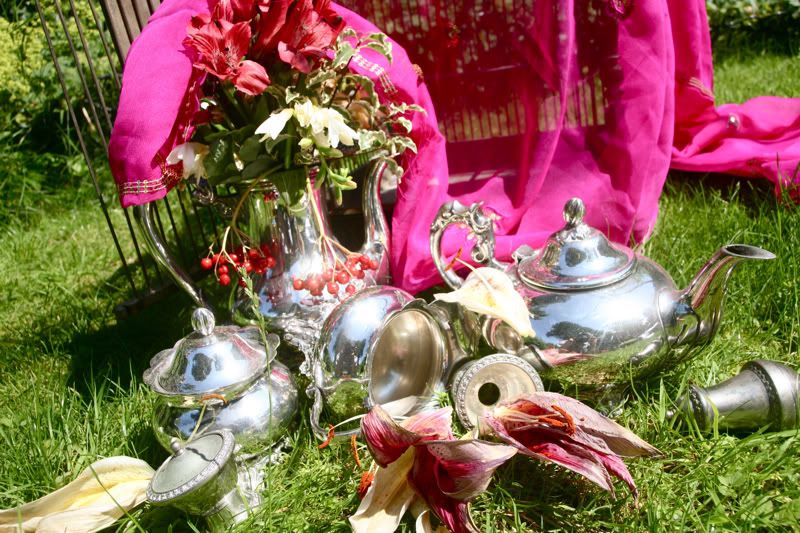 Silver tea set found in a skip - three hours on the silver polish and these fellows came up smiling.