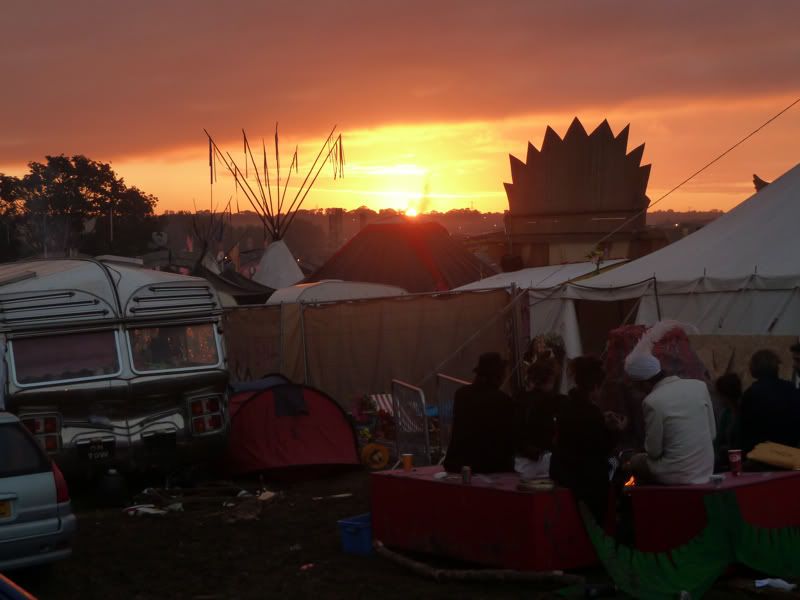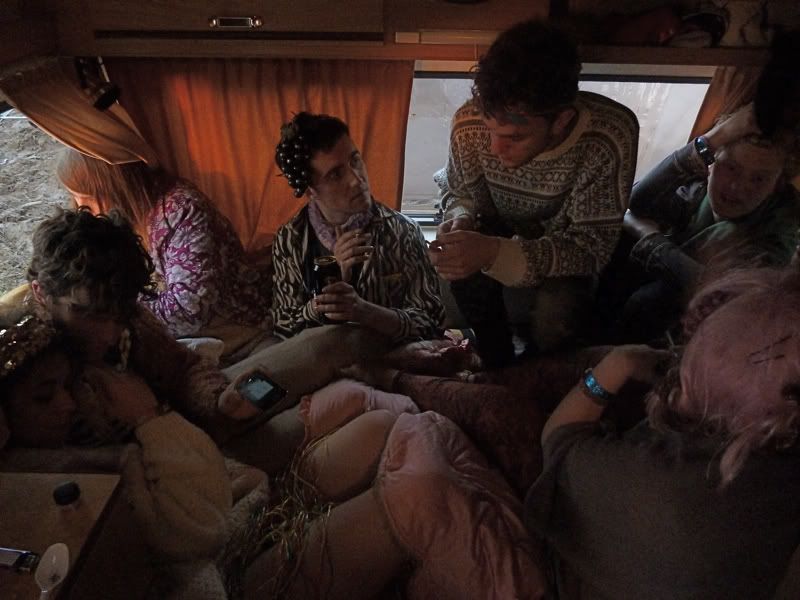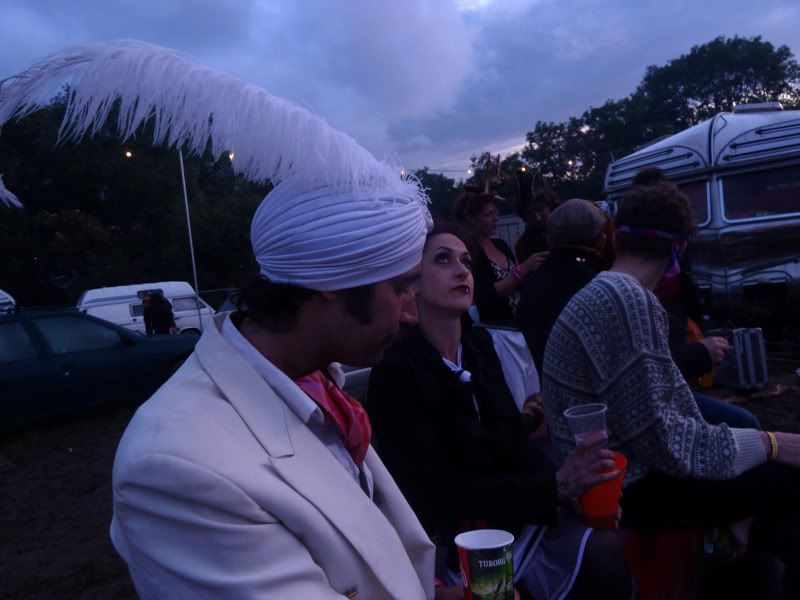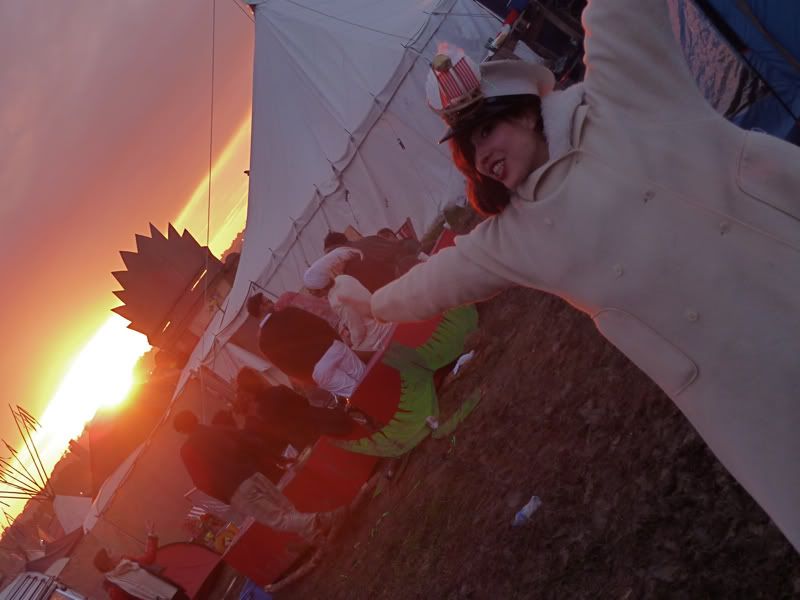 The sun rises over Glastonbury on the morning of Friday 24th June 2011.
Sometimes the most memorable moments are not those spent being crushed at the front of a large stage, watching your favourite bands most pure imperfections roll over you and five thousand others. Sometimes the most memorable festival moments are those shared with a group of hospitable strangers, over gin and tonics in dented plastic cups at 6 in the morning, in the dressing room of a travelling variety show.
Yes, the sun also rises. I am back blogging now, I promise.