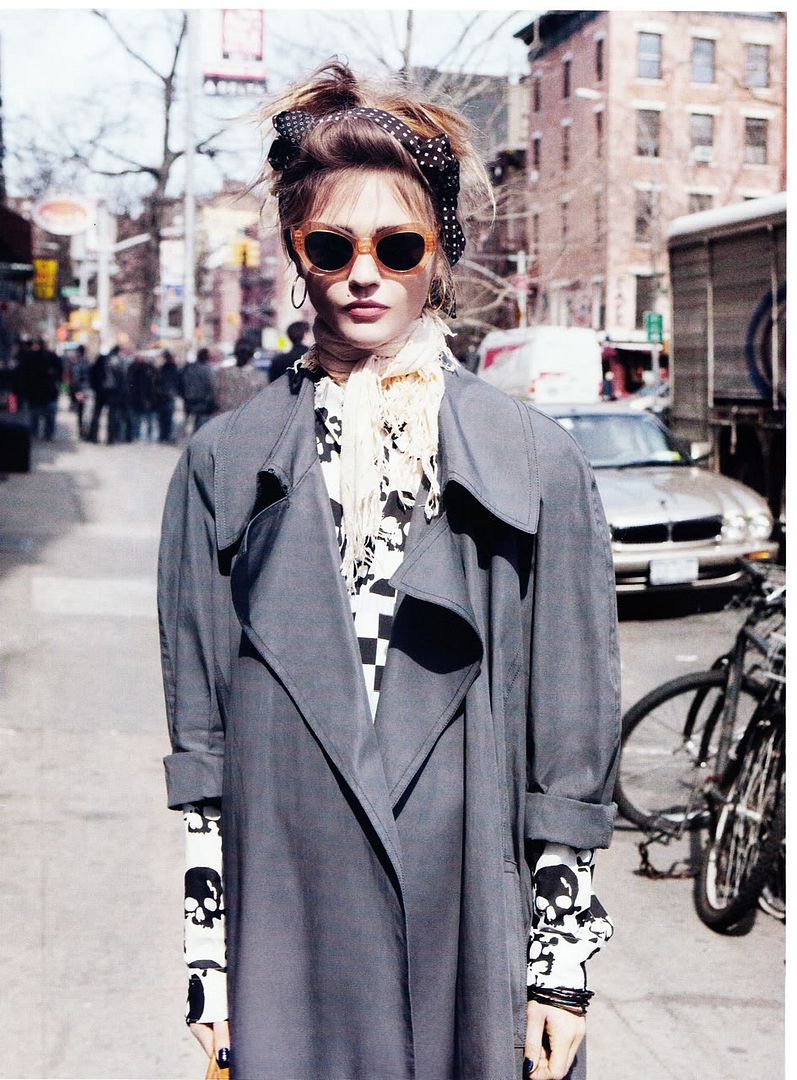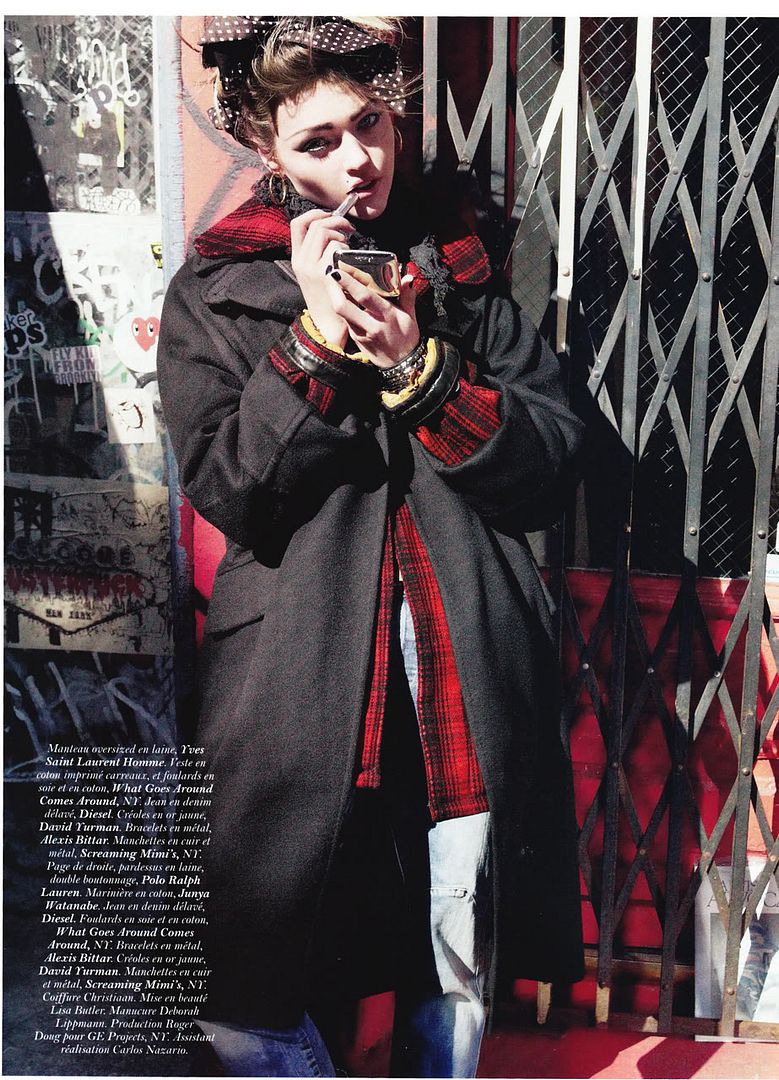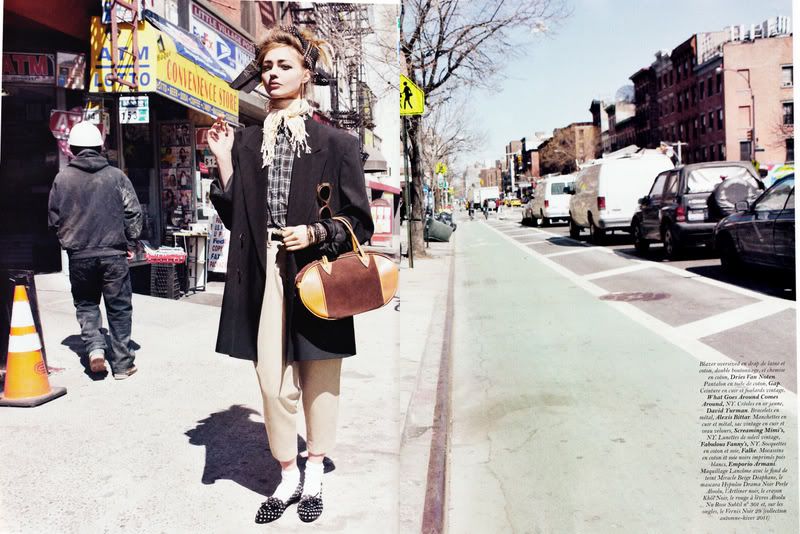 The August fashion issues are often overlooked; the trend-heavy September bibles are on their way and everyones gone on holiday to Ibiza or Mustique or ...Tresco. But I find the August magazines are often rich in quirky, trend-free editorials, like this one in Vogue Paris featuring a shabby Sasha Pivarova channelling a cross between Edie Beale and Charlie Chaplin's Little Tramp
(not to mention rich in 80s Madonna references)
.
Sasha could be a struggling intern, relying on a trusted charity shop mannish coat and turned-up mens' trousers and vintage sunglasses to create her look.
The term 'trend-free', or the tried and tested 'style-over-fashion' motto has always been in my greater sartorial interest. I despise the cultural and ecological wastage of much disposable high-street fashion, prefering to buy second-hand clothes of higher quality that I could never afford brand new. I treasure these one of-a-kind pieces year in and year out, and because of the superior materials, they never decay into a misshapen lump of polycotton misery. This quality concept is also on the mind of Tom Ford, I was pleased to read today in Grazia in an interview about his own label womenswear collection.
"These are clothes that are made for women who appreciate the quality [...] They may have a vintage piece of their mother's alongside something from this season and favourites from past seasons. This is how the wardrobes of the women whose style I most admire work. [...] I don't want to be reviewed. I don't want the press to criticize me for not doing a new skirt shape if last season's skirt shape still looks great."
Yes, Tom. And 'hooray' for perennial skirt shapes.