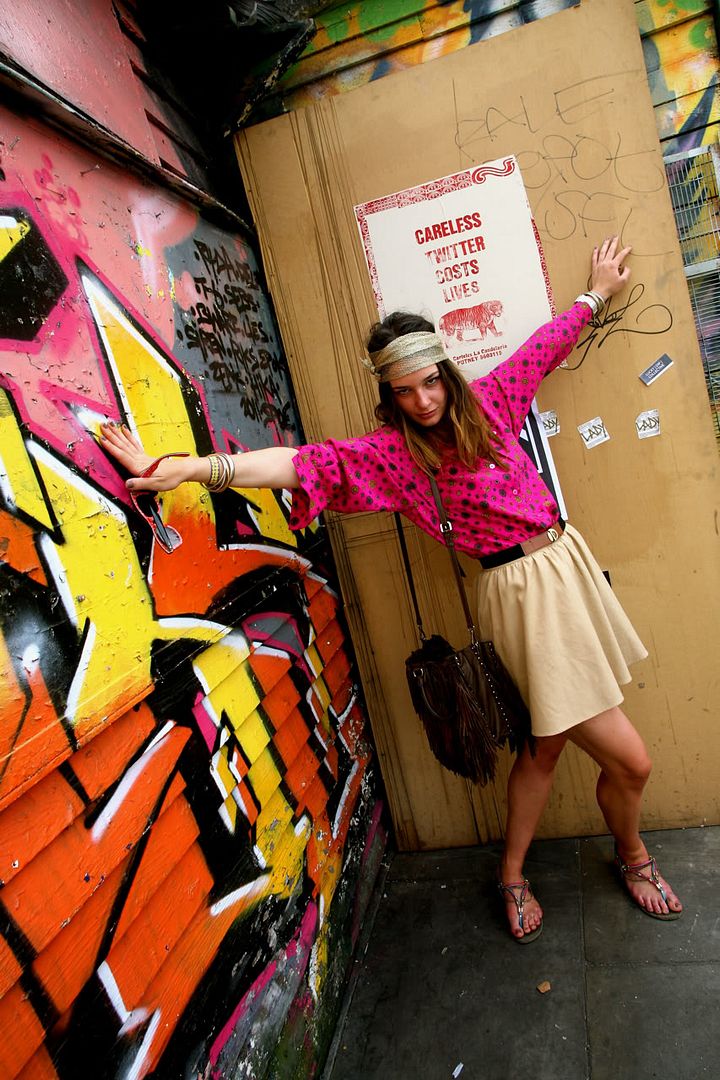 Wearing vintage Bogner silk shirt, my Mum's; Zara skater skirt, River Island sandals, Prada fringed bag
On Brick Lane, London, eerily quiet on a summer weekday. Went with a heart full of hope and a clean notebook to see the Freerange exhibition at the Truman Brewery only to find it was closed on Tuesdays. I consoled myself by eating a cherry rum lolly and running up the teeniest of tiny bills at Rokit and Beyond Retro respectively. I will always have a place in my heart for this mile square of East London; my affections warmed in the summer I lived in a concrete flat with a cracked roof terrace on Bethnal Green Road aged 18, whilst working in the fashion department at Vogue. Sundays spent wearing platform sandals and drinking Desperados at Ninety feet East. Admiring stolen bicycles. Tipsily shopping for stir-fried vegetables on the walk home along baked pavements.
If you had a chance to see Freerange, do pass on your superior knowledge.