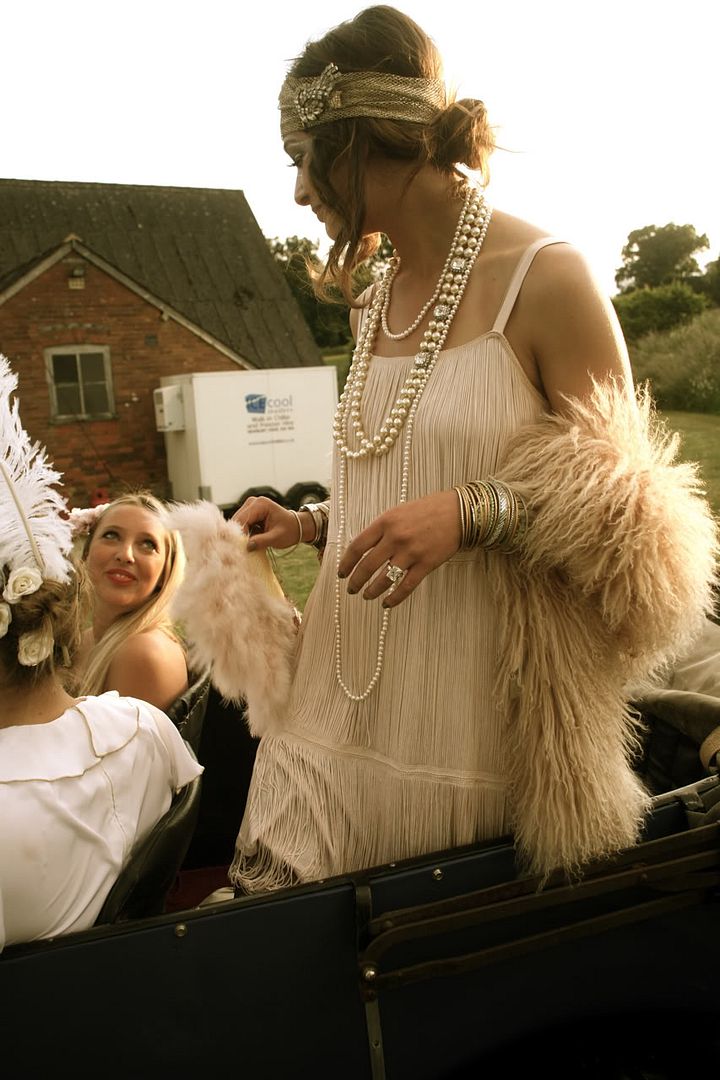 When the lovely folk at

Jersey Pearl

gifted me the gorgeous 2-metre strand necklace from their Twenties collection (worn above with faux pearl and diamanté necklace from Martine Webster), I knew within a second the perfect occasion for their début: A prohibition-era themed country party. Our 'speakeasy' was a spectacular barn, and everyone seized the occasion in costume - I've gotten so into the fancy dress party trend now that I always get a little disappointed if there isn't one.
I've read and re-read Evelyn Waugh's Vile Bodies and the Fitzgerald novels enough times to develop a serious desire to host my own Bright Young Things party for many moons now, and Ned & Jamie's prohibition soirée (wrong continent, right epoch) was the best opportunity I've had to indulge in my Gatsby's party dream, complete with genuine classic car.
There is something so inherently sophisticated about wearing pearls, especially real pearls (they're my first!). My Jersey Pearls have a sublime lustre to them and are beautifully strung and knotted in silk. I'm bewitched.