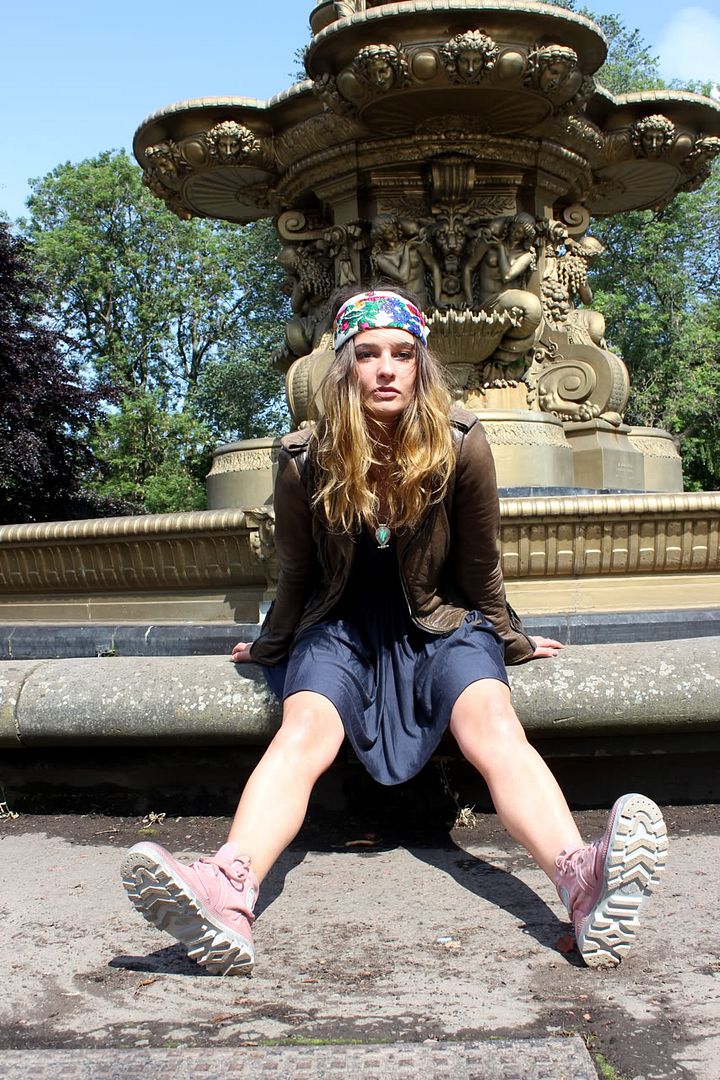 Dress
3.1 Philip Lim
Leather jacket
Balenciaga
Headband
fleamarket
Pallabrouse boots by Palladium
A short while ago I blogged about Palladium's 'Explorer' videos, and the hidden gems idea has been playing in my mind ever since. Having received my own pair of Palladium boots (thanks to Vice magazine), I set off determined to document my own city's hidden gems. Edinburgh is home to me for several months of the year and as undoubtedly one of the most touristy cities in the UK, its many more thoughtful, quietly beautiful or hidden - dare I say 'darker'? This is a city with grim history after all - spots are overlooked.
That's all very well said, but with the boots on and all, I got so distracted testing their incredible versatility and extreme-sport mode that I got completely carried away climbing on things. Next thing you know, I'll be attempting parkour.
So 'Edinburgh's hidden gems' will have to wait for now. I'm completely besotted by my boots.
And to prove just what a jovial effect the boots had on me,

click here

to see a photo of me wearing a candy floss moustache.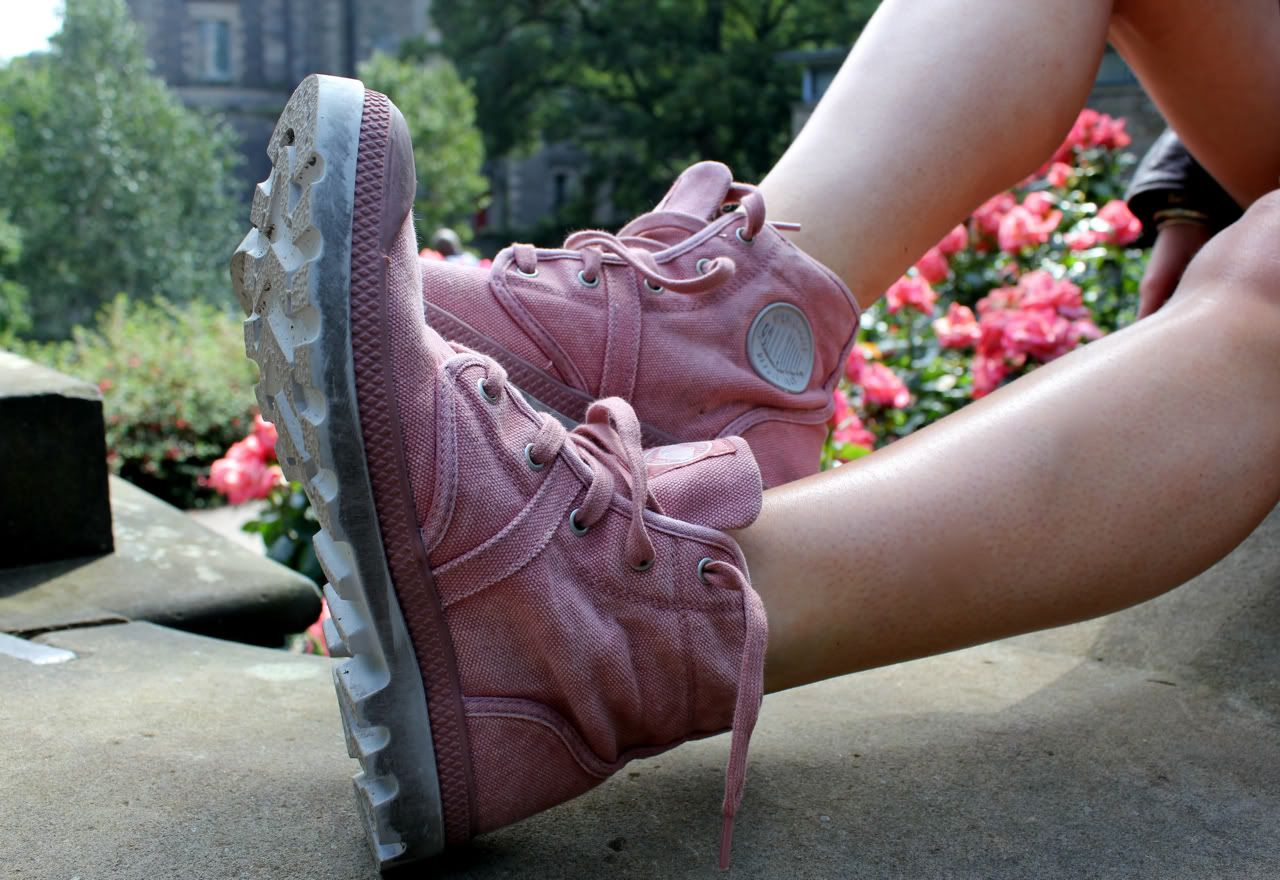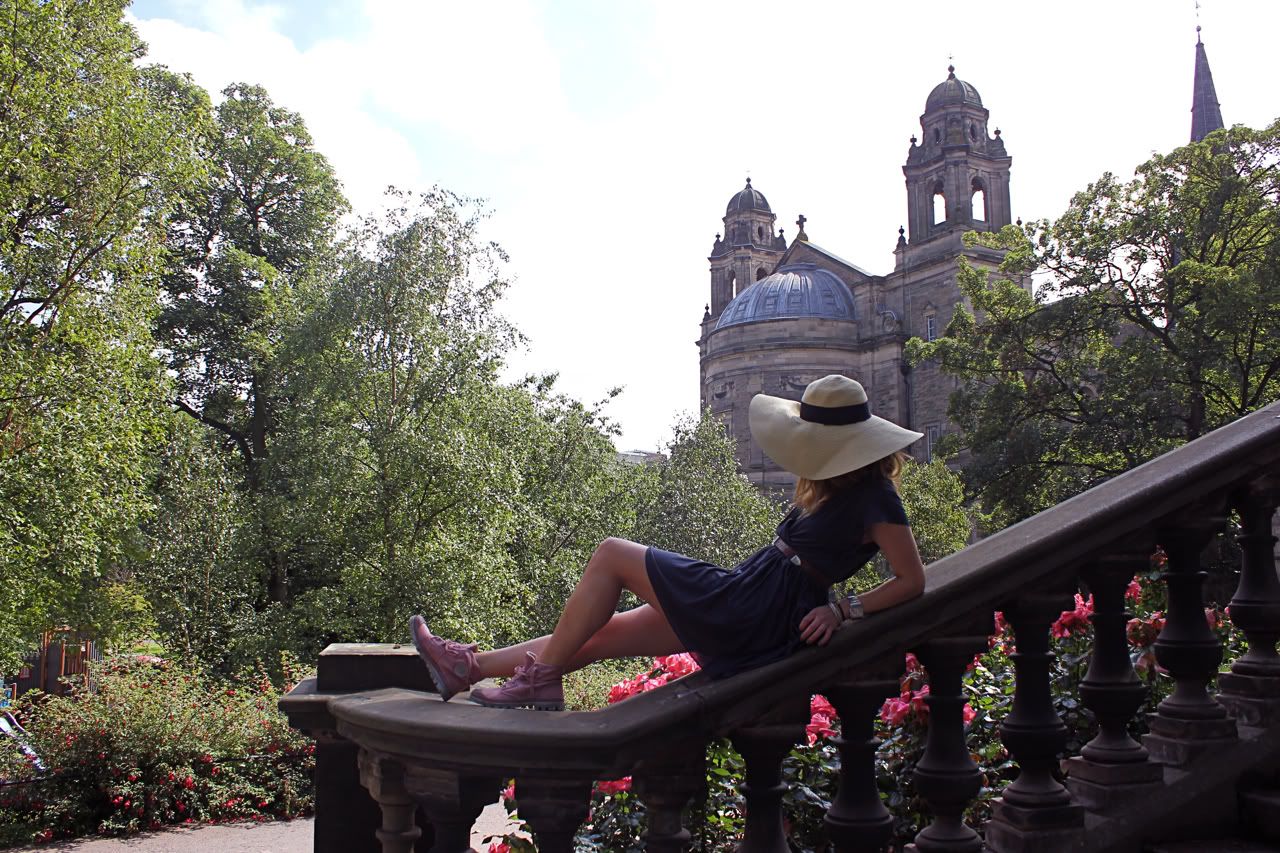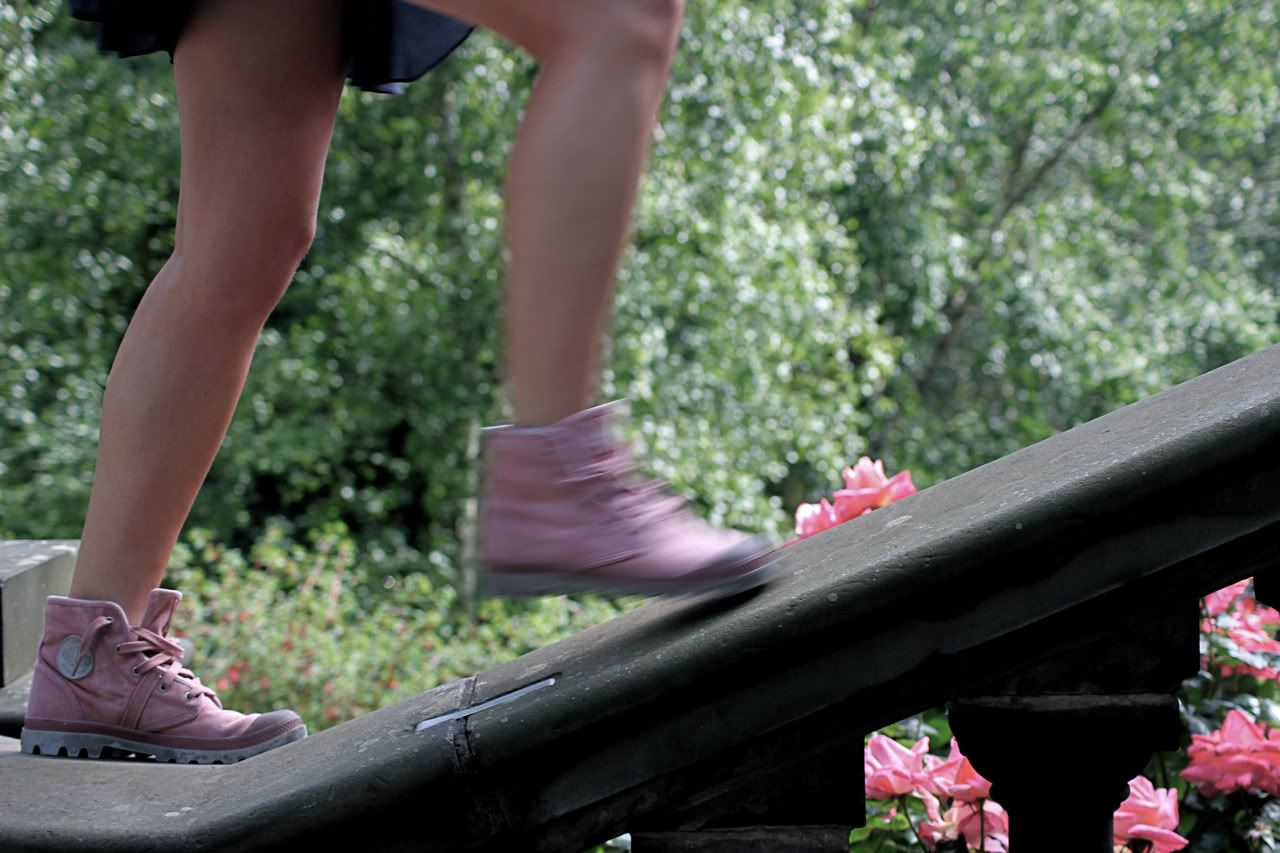 photographs by Kate Woods follow her blog
HERE