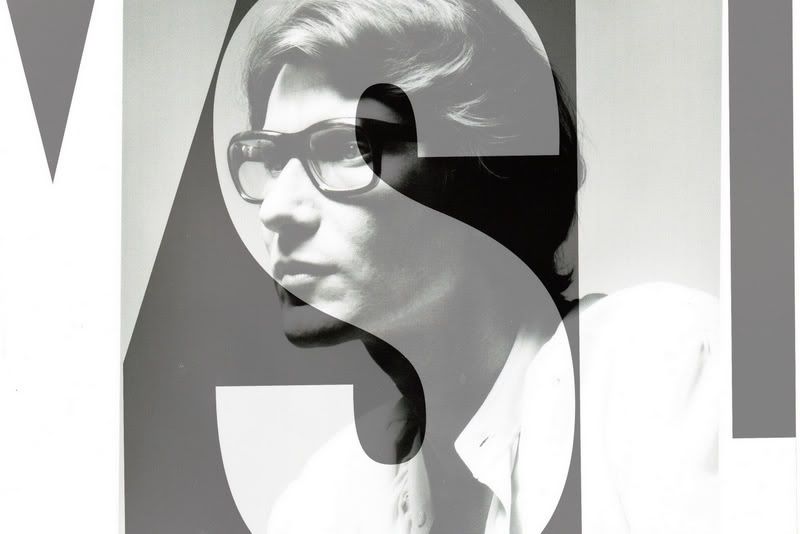 Any long standing readers of mine will probably have picked up by now that I have a huge reverence and preference for the late Yves Saint Laurent, for his gift for luxurious glamour and for how he revolutionised fashion as we know it, forging a bridge from the realms of elitist haute couture to the dressing culture inspired by the street : pret-a-porter as we know it today. In Paris in March, I went to see the retrospective
Rive Gauche
exhibition at the Fondation Yves Saint Laurent - Pierre Bergé on Avenue Marceau, where 70 of the designer's iconic looks from his 'glory days' between 1961 and 1978 were on show. These were the clothes for women who were independent, active and living during a time of social revolution which inspired them to not just dress, but live entirely differently to the generation before. Saint Laurent's Rive Gauche collections weren't just more accessible and more affordable than couture, but more practical too. Safari suits,
Le Smoking
, trouser suits and long loose skirt shapes were his signatures that appealed to the youthful woman with a bohemian yet modern edge.
Photos were prohibited at the exhibition (unfortunately, so was trying on any of the looks, funnily enough) but the room was alive with colour from the midnight indigo blue to rich sandy mustard hues, and my favourite exhibit was a display case of Moroccan jewellry in heaviest silver, enamel and coloured stones. One could have imagined Loulou de la Falaise elbow-deep in chunky bracelets and silver rings, once upon a time running about the very same building we stood in.
Sadly the exhibition has now closed (I could have written this earlier, I suppose) but the book accompanying the exhibition is available to buy online.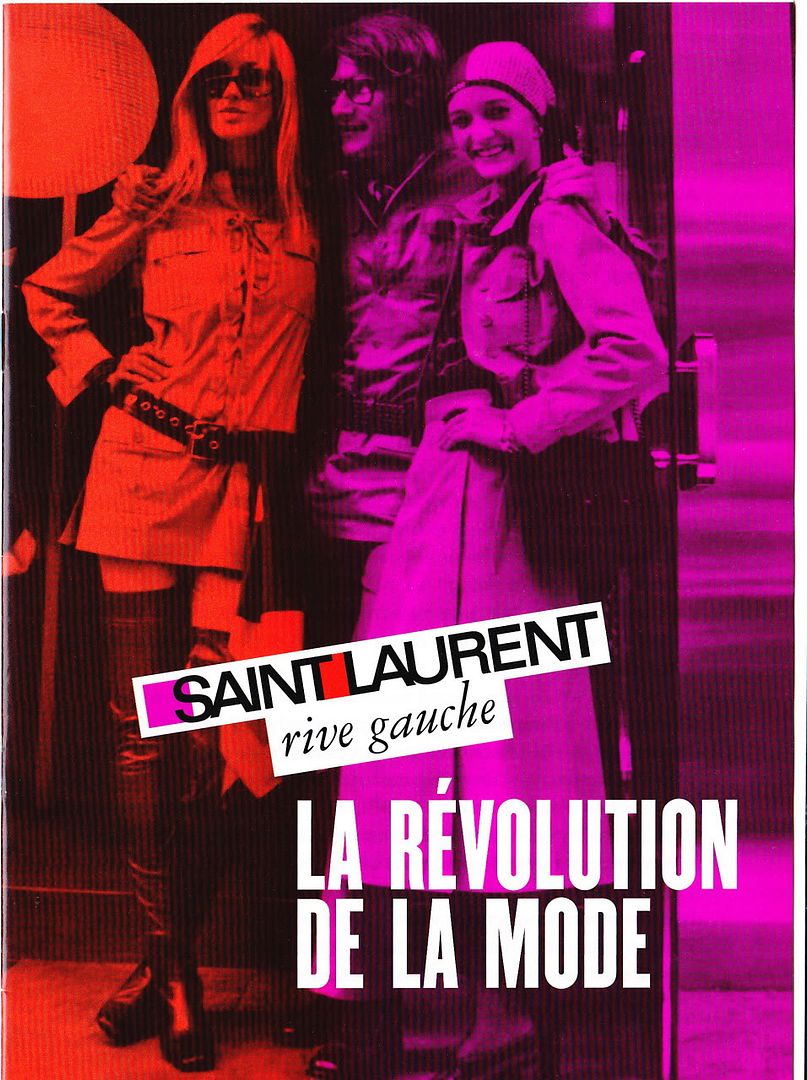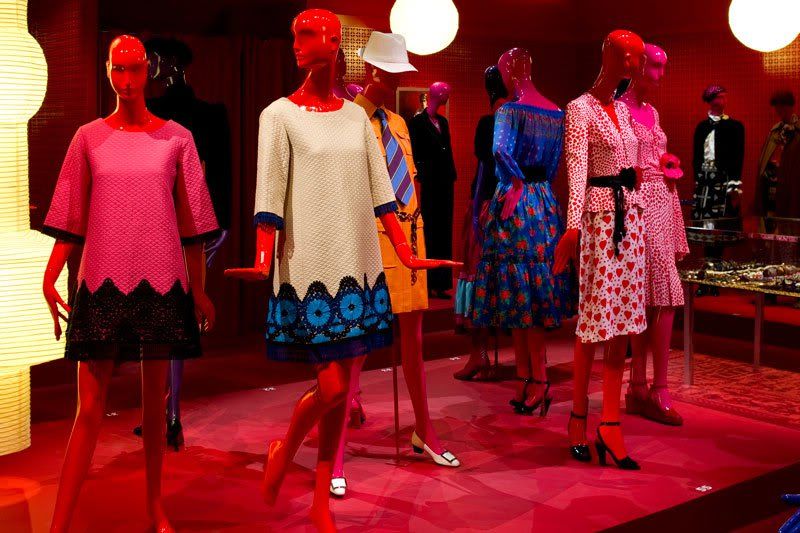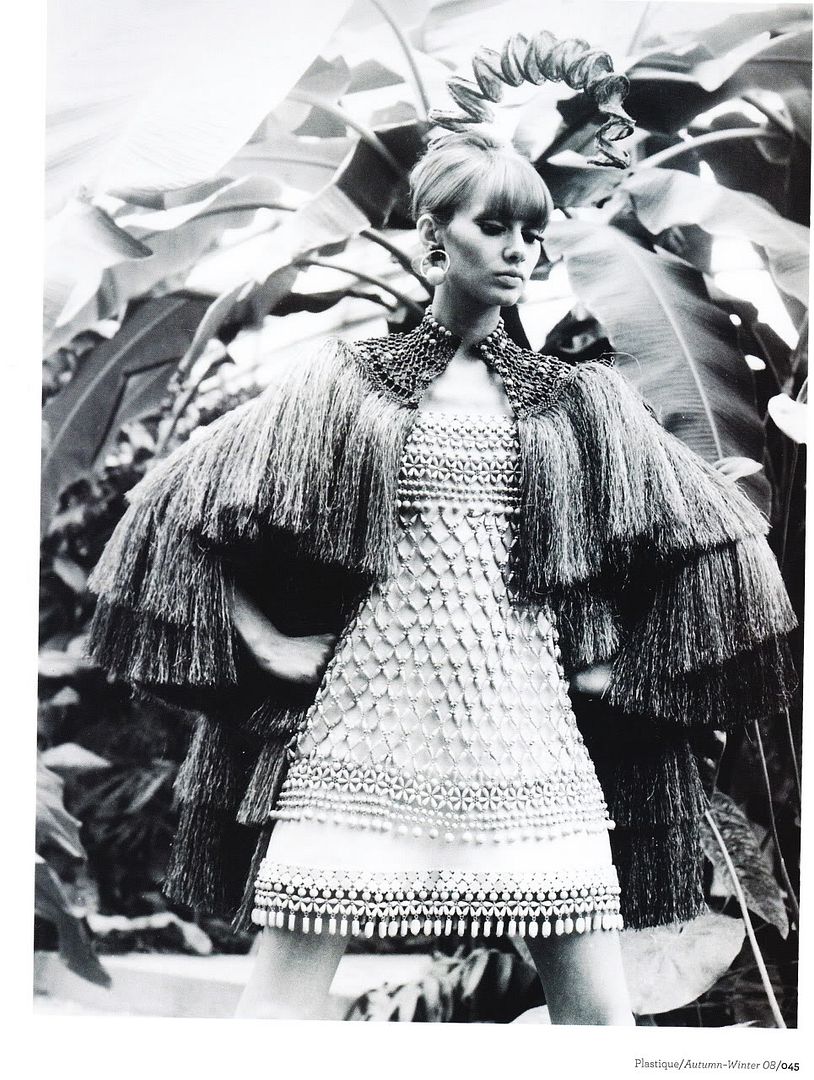 Because I have no gift-shop self control, I started my own small collection of Yves Saint Laurent 'Love' cards. Yves designed a small poster every year and sent out cards to his nearest and dearest as a New Year's greeting. 1978 and 1993 were the only years he did not send cards, referring to these occasions later as 'years without love'.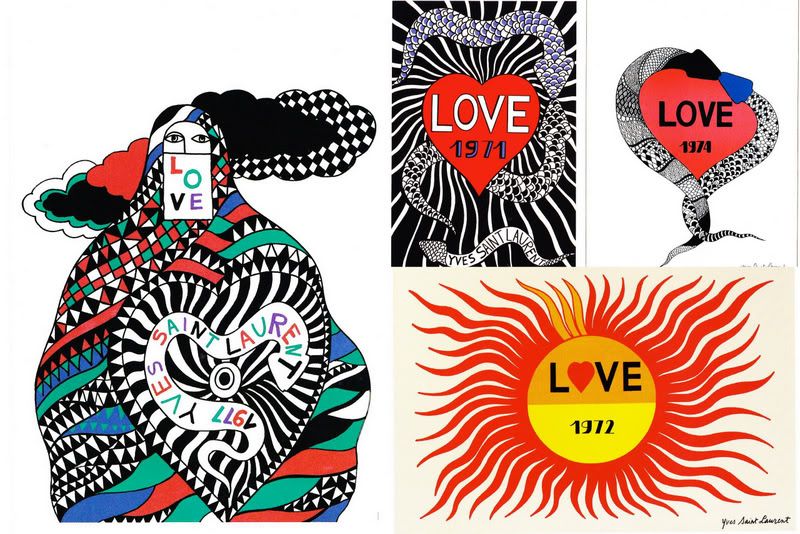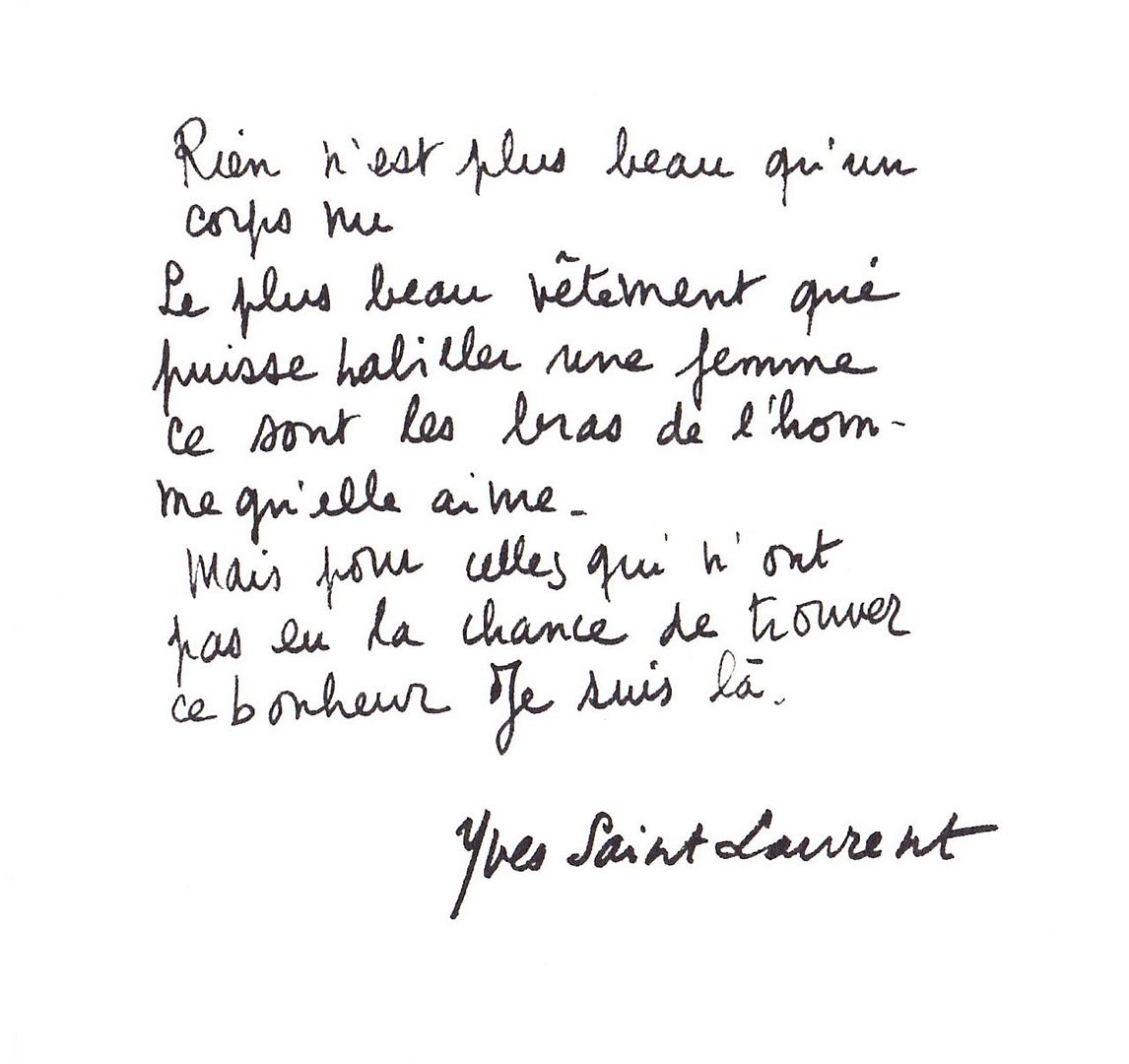 "Nothing is as beautiful as the naked body. The most beautiful garment that can clothe a woman is the arms of the man who loves her. But for those who do not have the chance to find that happiness, I am there."