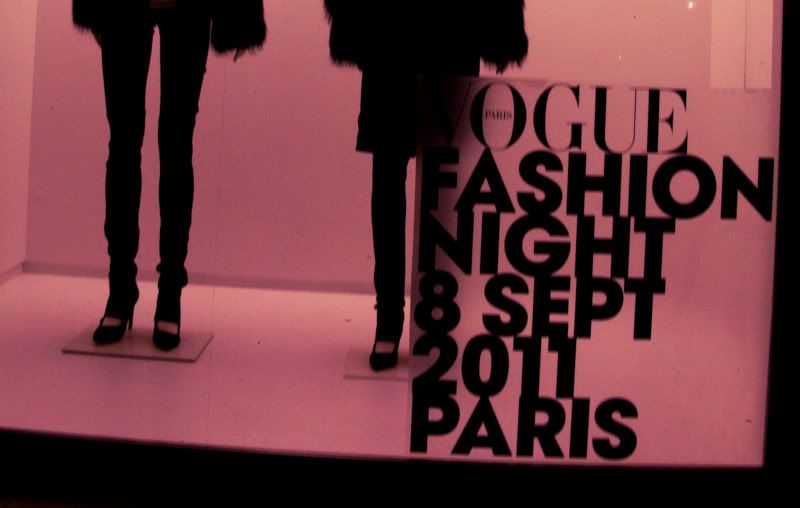 I
t took quite some energy to will myself to cross town for the Vogue Fashion Night on Thursday, mostly because it was my day off and I quite fancied a day off from fashion, and also because my friend Hugh and I were enjoying some serious animal entertainment from Youtube, namely things along
this line.
But also because I know that the Paris Fashion's Night Out isn't a patch on the London version; it's a lot more snooty, there isn't really that much going on in the stores and it's isolated on just one street - Avenue Montaigne. In all the stores I went into, I never saw anyone buy anything so I'm not sure entirely how successful it is in Paris as an marketing tool, but hey - it's always fun to mingle with the well-heeled, in any city where there's free champagne.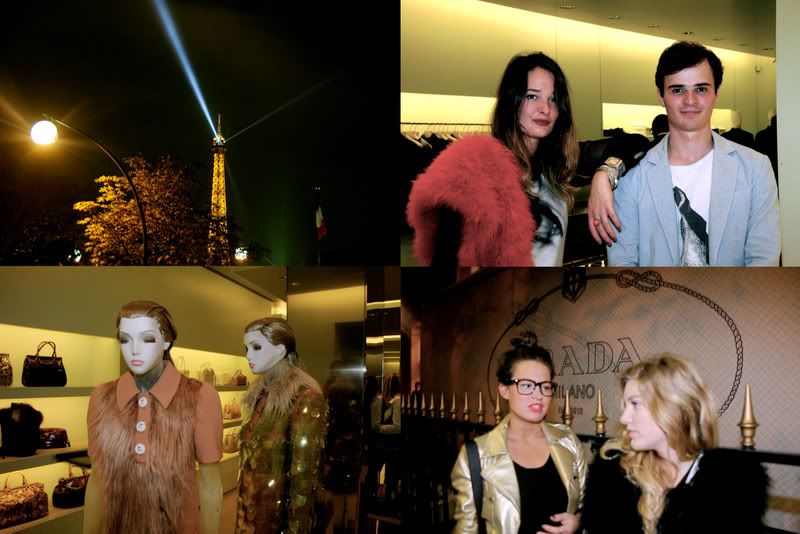 The 7th arrondisement by night // Hugh - a great friend from university - and I at Prada // Super sketchy Prada mannequins which looked like domestic abuse victims with bruised necks //
Audrey
and
Haleigh
Haleigh's dashing ensemble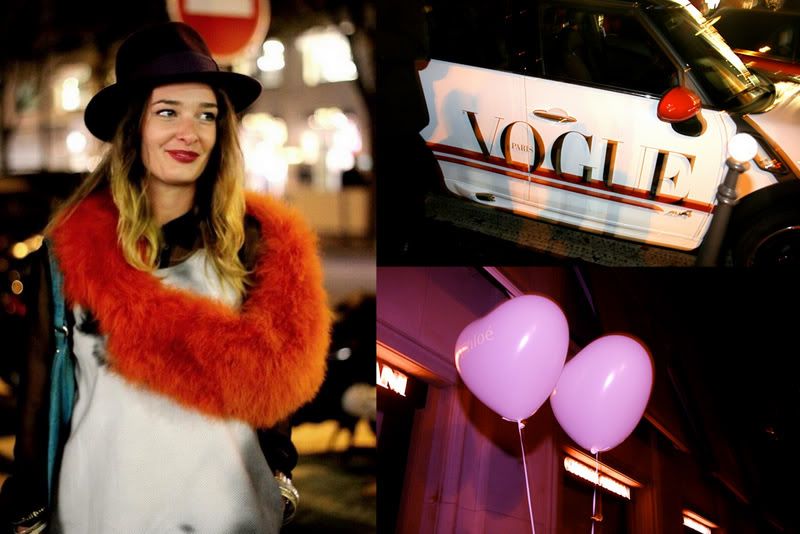 Me snapped by Audrey. I wore Zara fedora and orange fur stole and Andy Warhol print Lisa Perry dress // The Vogue mini coopers // Chloe balloons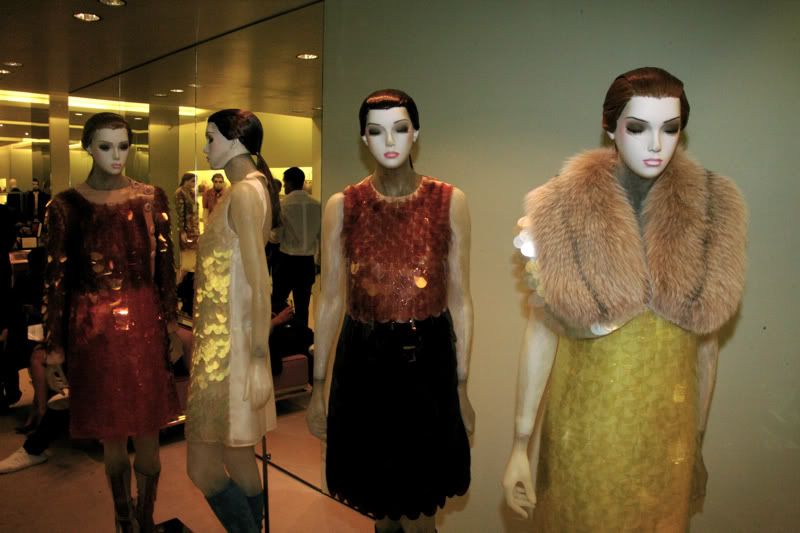 More victims at Prada. I think extreme heat in the store may have been the cause of their death, it certainly caused us to burn up!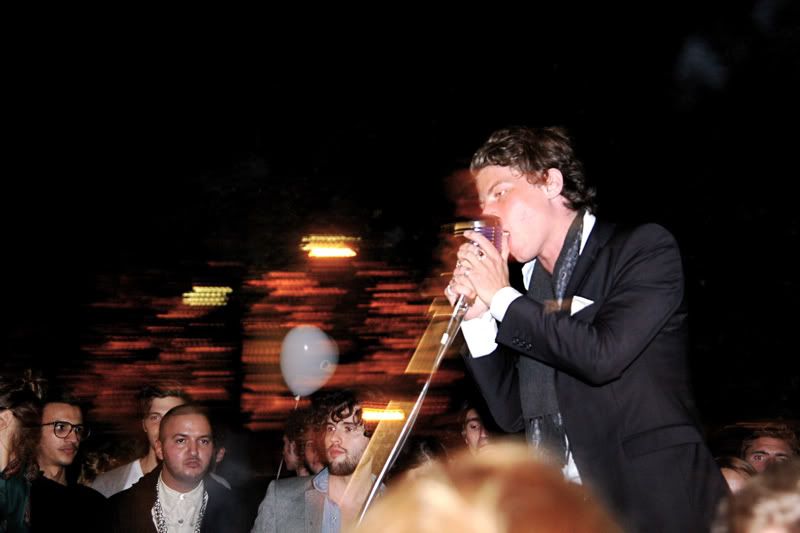 GREAT rock&roll cover band at the Chrome Hearts store. You can't see here, but the lead singer had two cigars stuck in the back of his music stand. This party actually got shut down by police while we were there.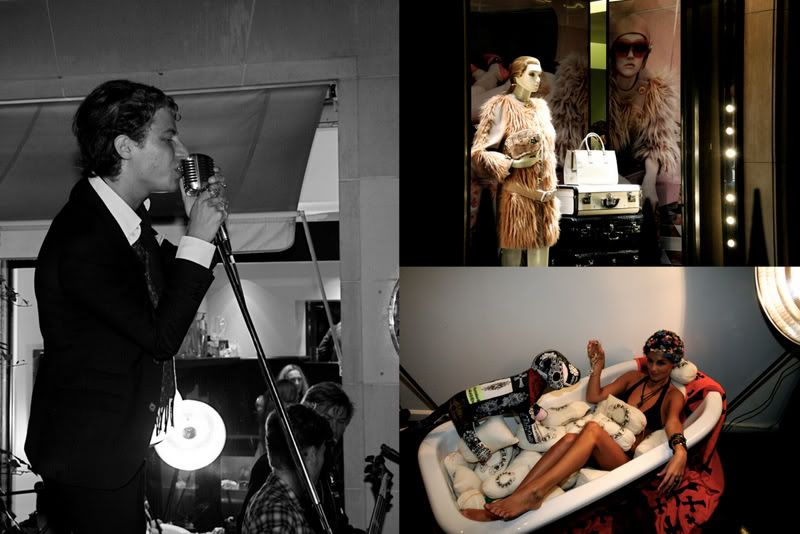 Our Chrome Hearts crooner // Prada windows // Model in a bath at Chrome Hearts. I can think of worse ways to spend an evening - she had a full glass in her hand all night!