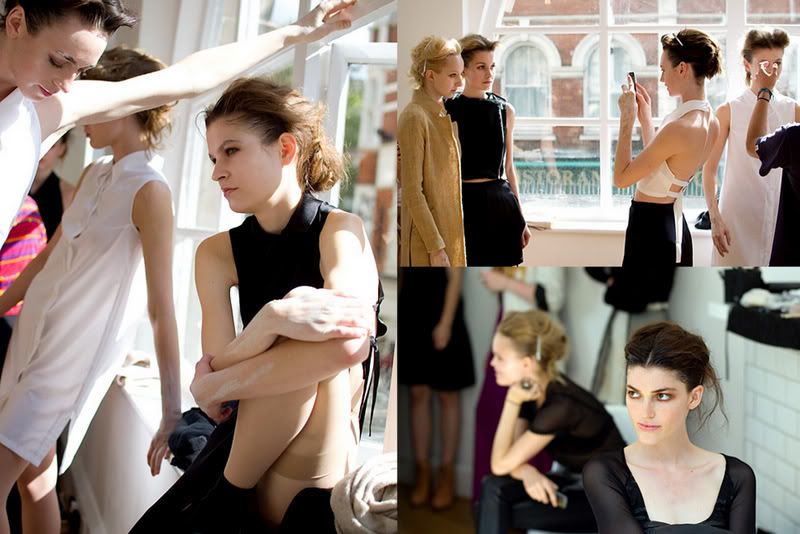 I
was not able to make it to London to see Charlie May's presentation of her first womenswear collection in person, but I instantly fell in love with her vision - simple, pure, insouciantly feminine - just like the girl herself. Charlie, whose craft was honed in the studio of London designer Thomas Tait, includes Anne Demeulemeester in her greatest design inspirations. Charlie May's perfect mélange of pretty and tough appears to me as the essence of today's 21st century girl : empowered, sleek, professional yet
playful.
Assymetrical sheer skirts evoke dishevelled vintage lingerie, yet a black high-necked vest suggests an armour. There was a medieval charm in Charlie May's studded headbands, but this girl is no damsel in distress.
The women who colour our history books wore costumes so extravagant that their daily activities were restricted to seated salon parties, reading or at a physical stretch, 'turns around an ornamental garden', dragging their heavy embroidered skirts behind them with deceptively light steps, like a swan.
Charlie May perfectly captures the point to which we, as women who clothe ourselves for the world, have come. We have adopted the well-cut trouser, the shirt cuff, the leather jacket from men, and made them our own. The Charlie May girl is delicately strong, who captures but also commands a room.
The models appeared to me as ballet dancers warming up for a performance, supple and fluid but a force of muscle - just like the clothes.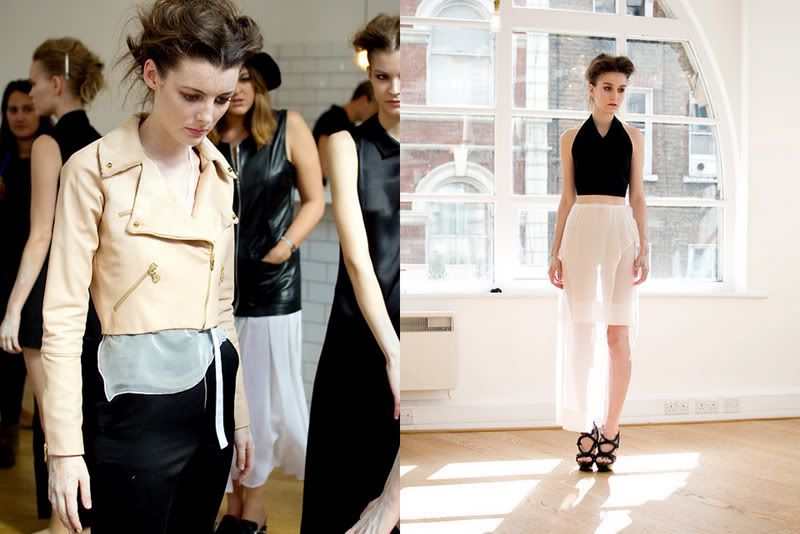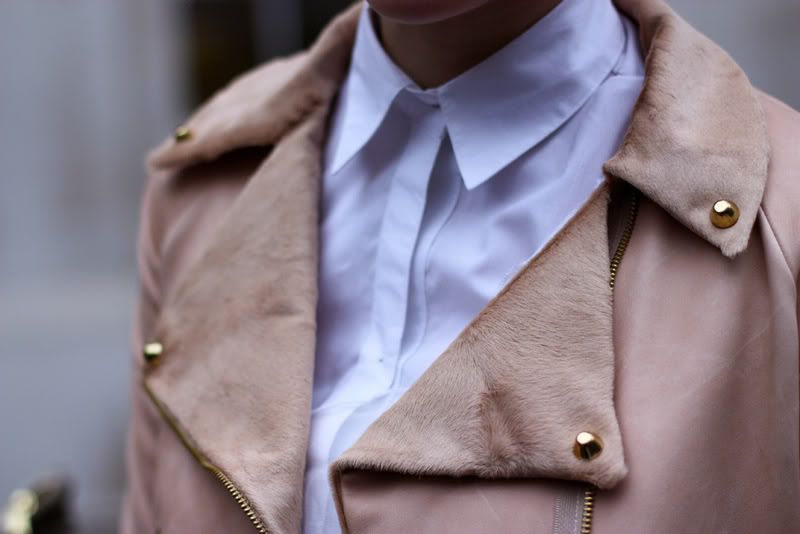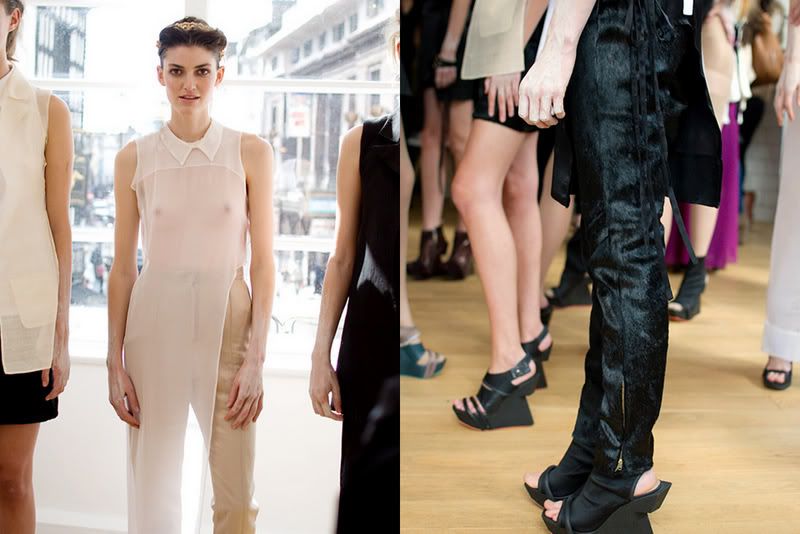 The designer herself wearing the piéce de la résistance of her collection - the blush leather jacket. To contact Charlie visit her blog
Girl à la Mode.
She is now taking orders for her S/S 12 collection.