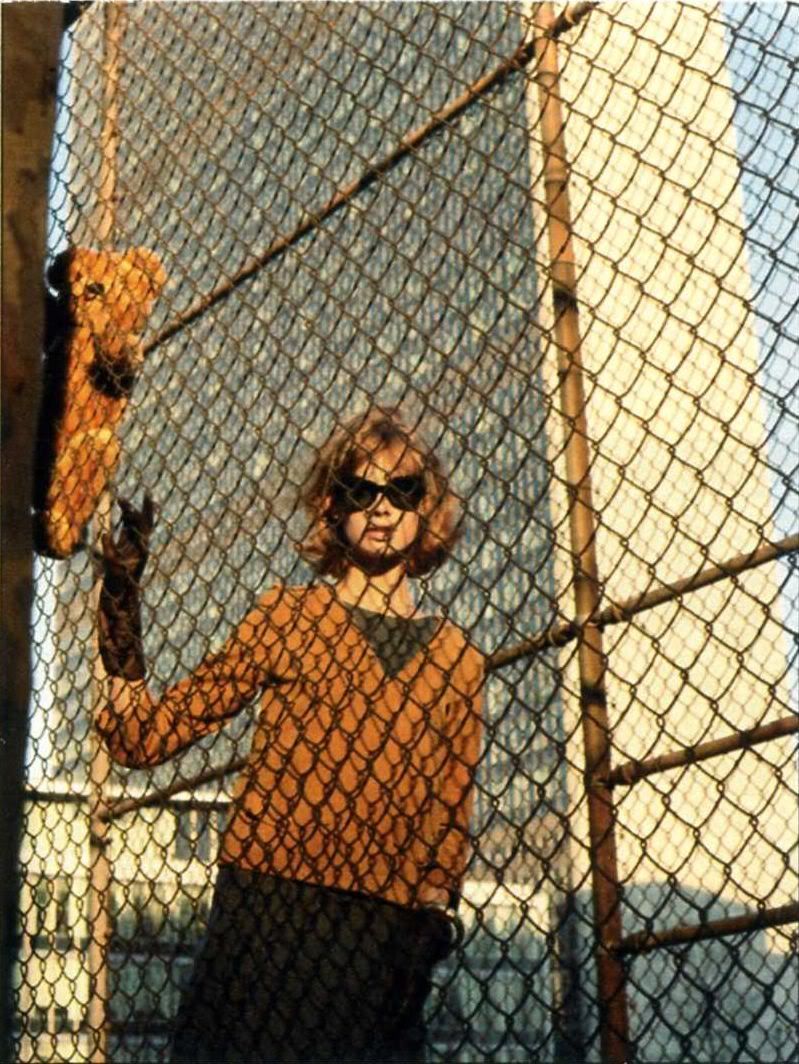 This 1962 Vogue UK shoot was the beginning of a fashion relationship which challenged expectations of photography at the time and became a legend in its own right. Candid and spontaneous, David Bailey took then 18-year old Jean Shrimpton out of the stuffy photographers studio and onto the streets of New York, armed with just a camera and a teddy bear. Diana Vreeland, editor of American Vogue at the time, greeted the unknowns like celebrities:
"But they are adorable," Vreeland cried. "England. Has. Arrived."
A one-episode drama to be shown on BBC4 later this year called 'We'll take Manhattan' aims to capture the spirit of the pair, their love affair and the art they created together, centred around that famous 1962 shoot Young Ideas Goes West.
I used to have a lot of pictures of Jean Shrimpton around my room when I was younger - it was her coltish limbs and sad, round eyes which struck me as so beautiful. When I was studying at a summer fashion in NYC a few years ago, I picked up a great big paperback from one of the 5th avenue book stalls along the park titled Models. It chronologically documents the modelling industry and the stand-out girls from each decade. The 1960s chapter included a story of a very young teenage Shrimpton being apprached by a sleazy old man at a races, or a polo match, and he invited her to come and sit in his Rolls Royce with him. After a few minutes of his seductive talk, as she sat nervously in silence, he started to 'stroke the tops of her coltish thighs'. And leggy Jean Shrimpton took her coltish thighs with her and ran right out of the car very fast and didn't stop running. I've always advised that beautiful girls keep very fit, because it's always important to be able to run very fast.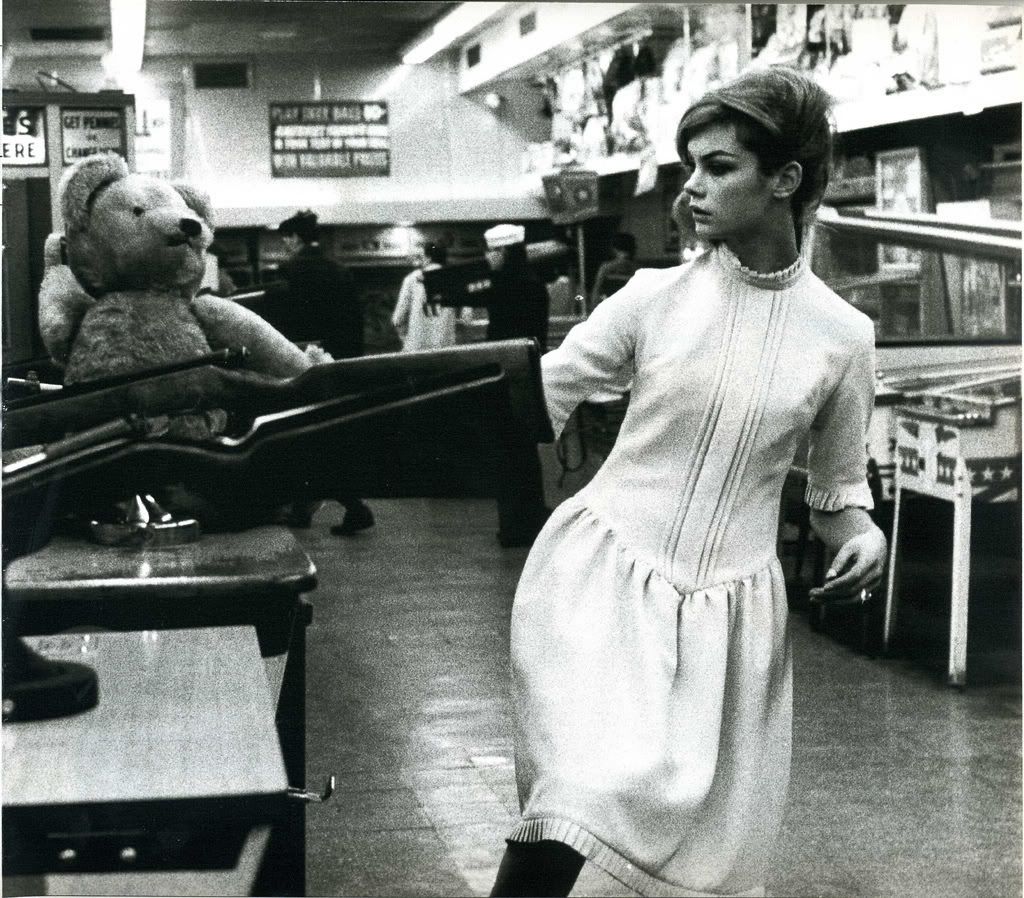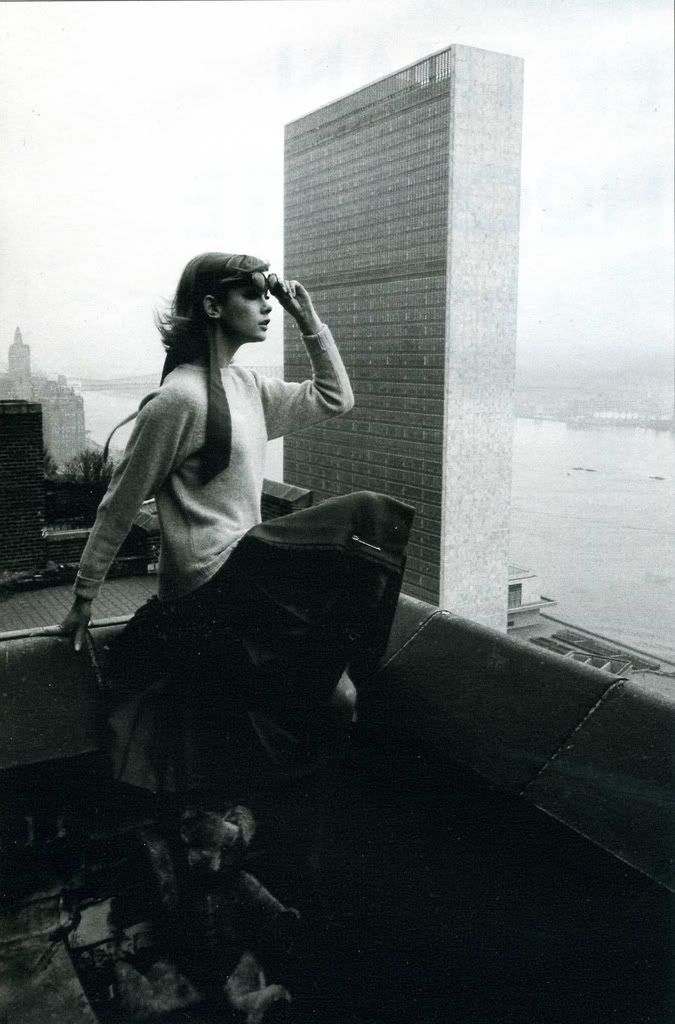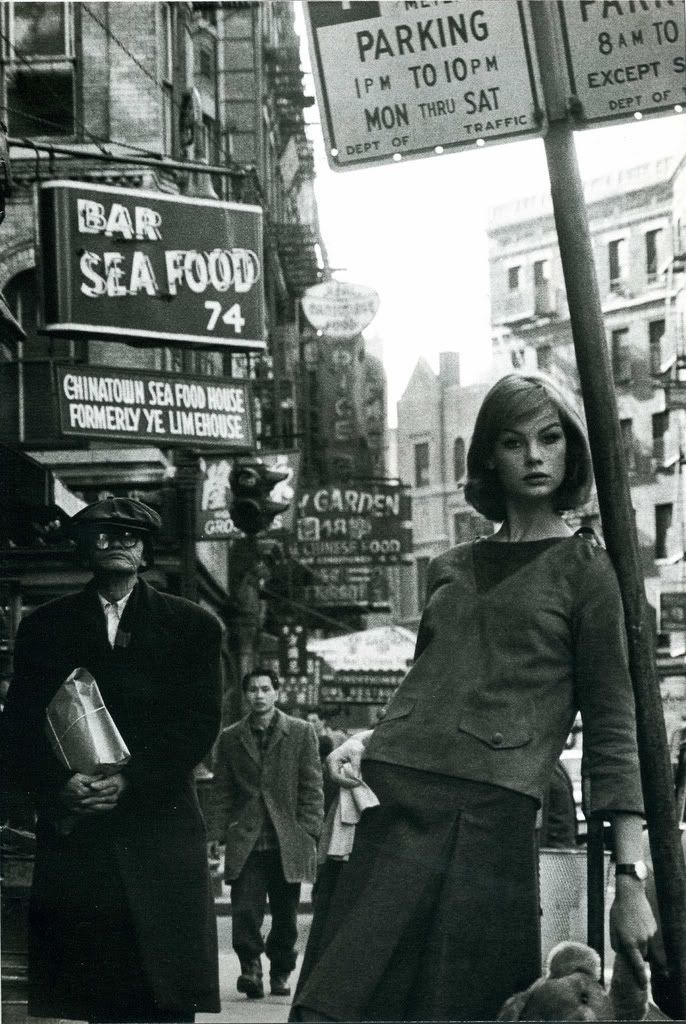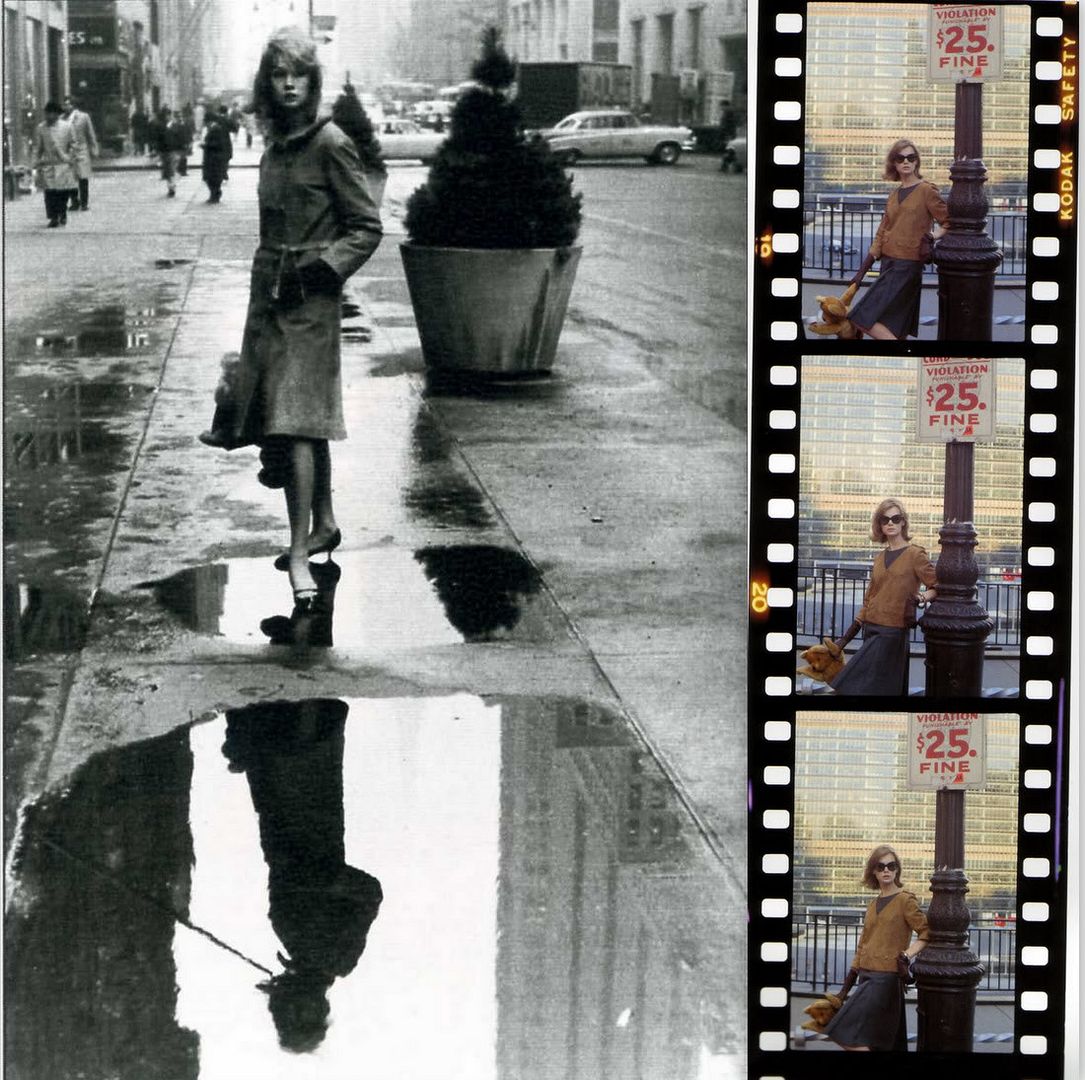 via Iconology