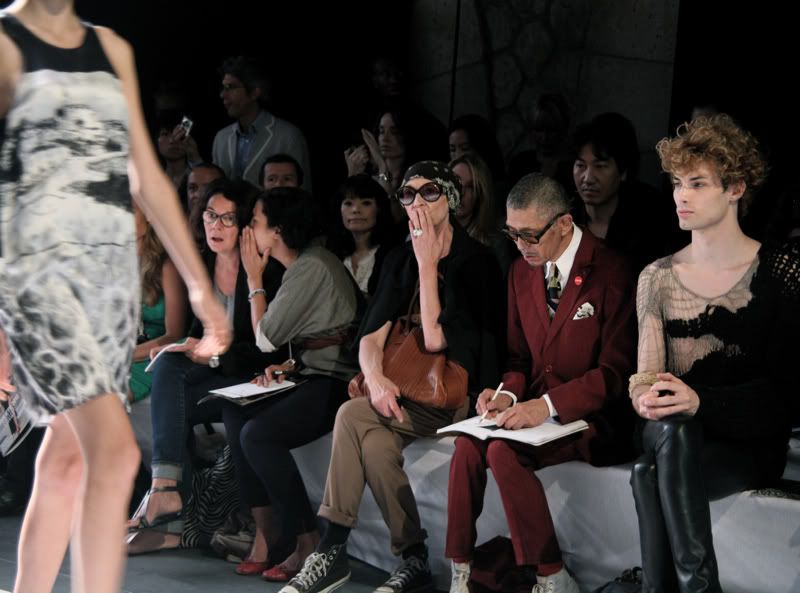 I was intrigued by this front row trio at the Devastée show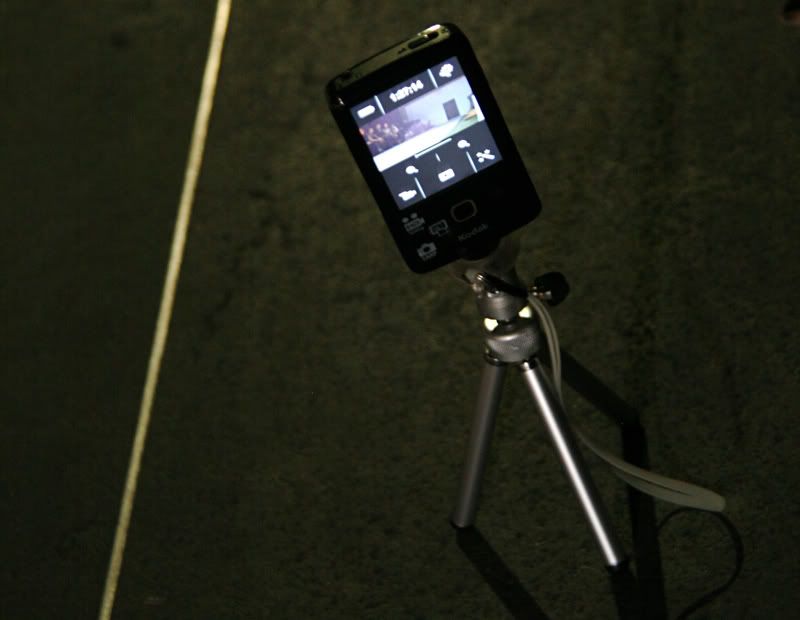 Videotape : A front row pro's catwalk technology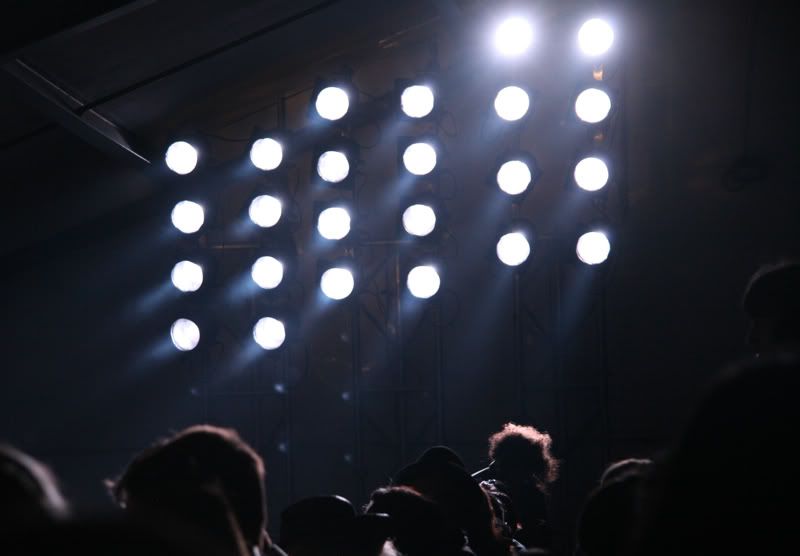 Floodlight Fashion : The venue for the Thimister show was a car garage in the 4th arrondissement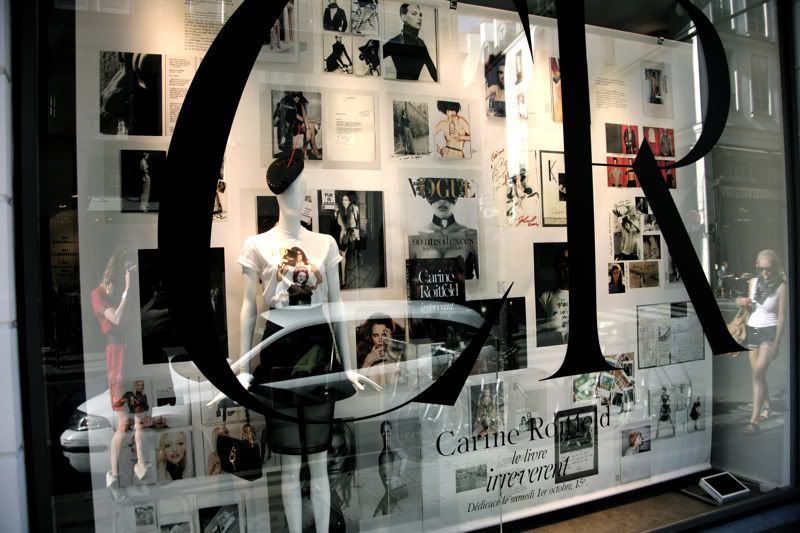 Dedicated : Window display at Collette to honour the launch of Carine Roitfeld's book Irreverent. She signed copies of the books here with Terry Richardson on the day it pushed 31ºC. Regardless, hundreds of die-hard fans endured the oven-like store to queue.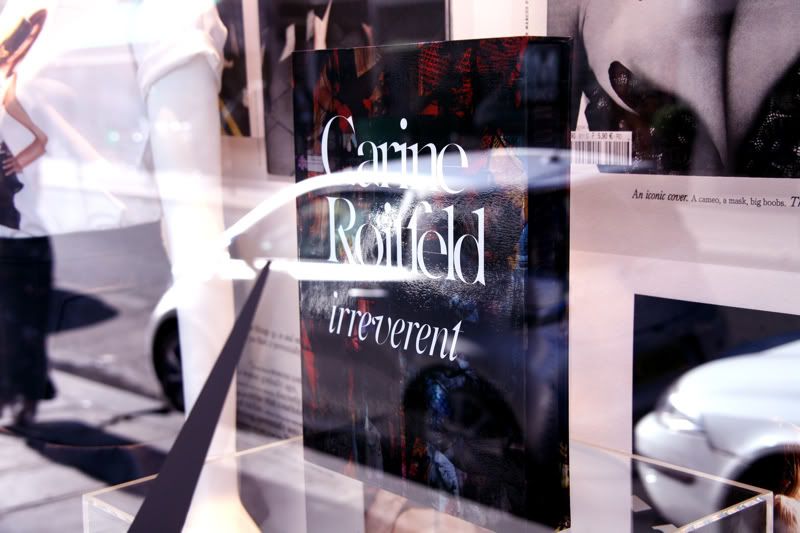 Steps to heaven : The daily architecture of Paris never stops inspiring me. The Petit Palais in the early hours of the morning.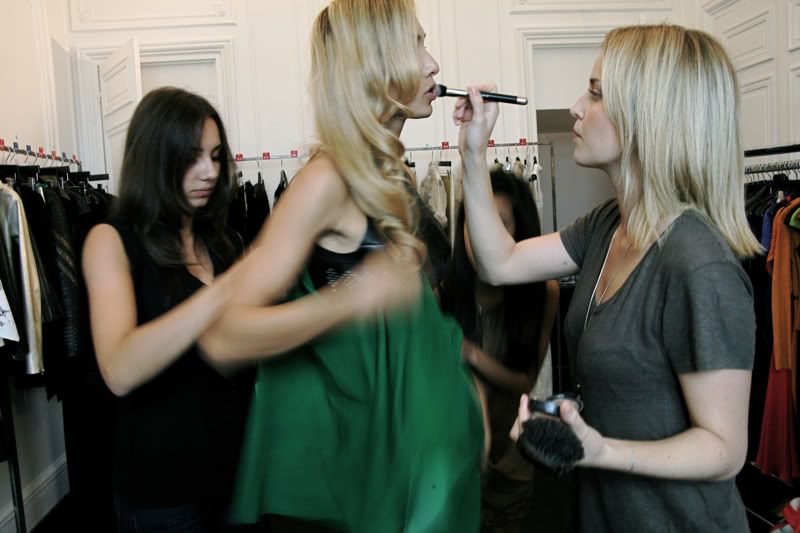 Quick Change : Backstage at the Jitrois SS12 showroom. Model Nausicca is putting on the Jitrois 'Imogen' skirt, inspired by yours truly!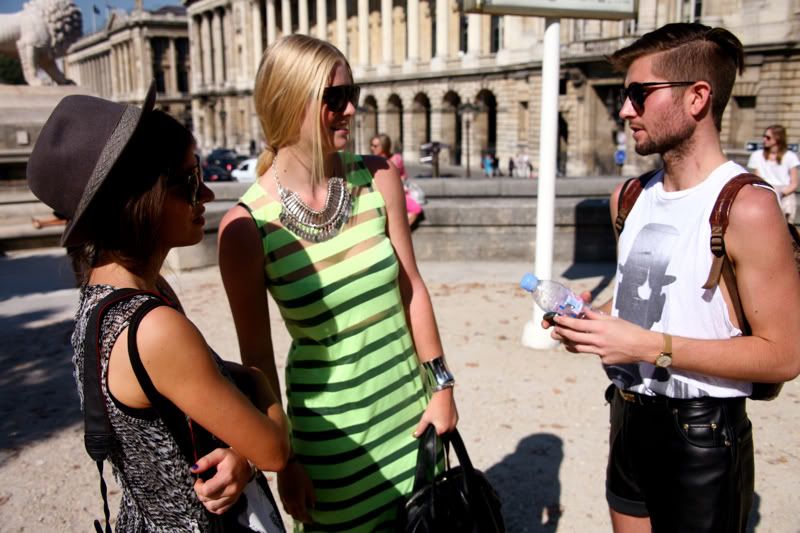 Fashion Friends : Audrey, Kimberley and Michael outside the Jeu de Paume for the Anne Valerie Hash show.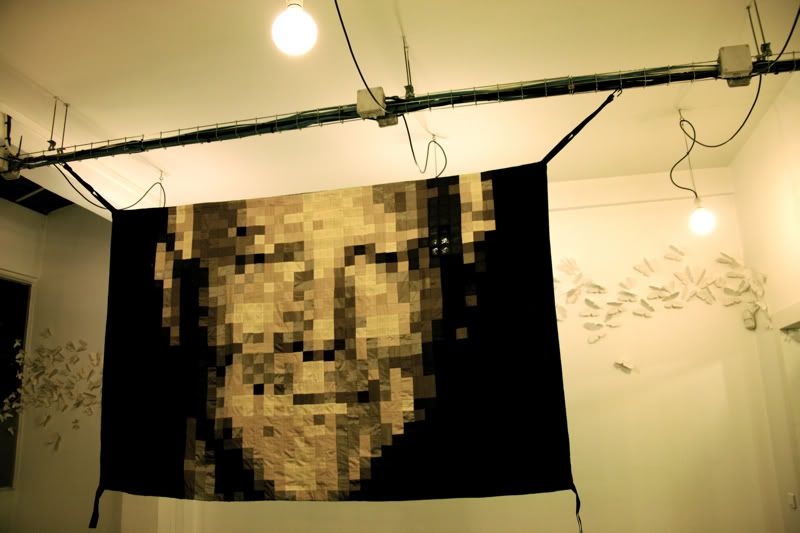 Familiar Faces : A portrait of Giorgio Armani at the Kris van Assche LONDERZEEL launch party.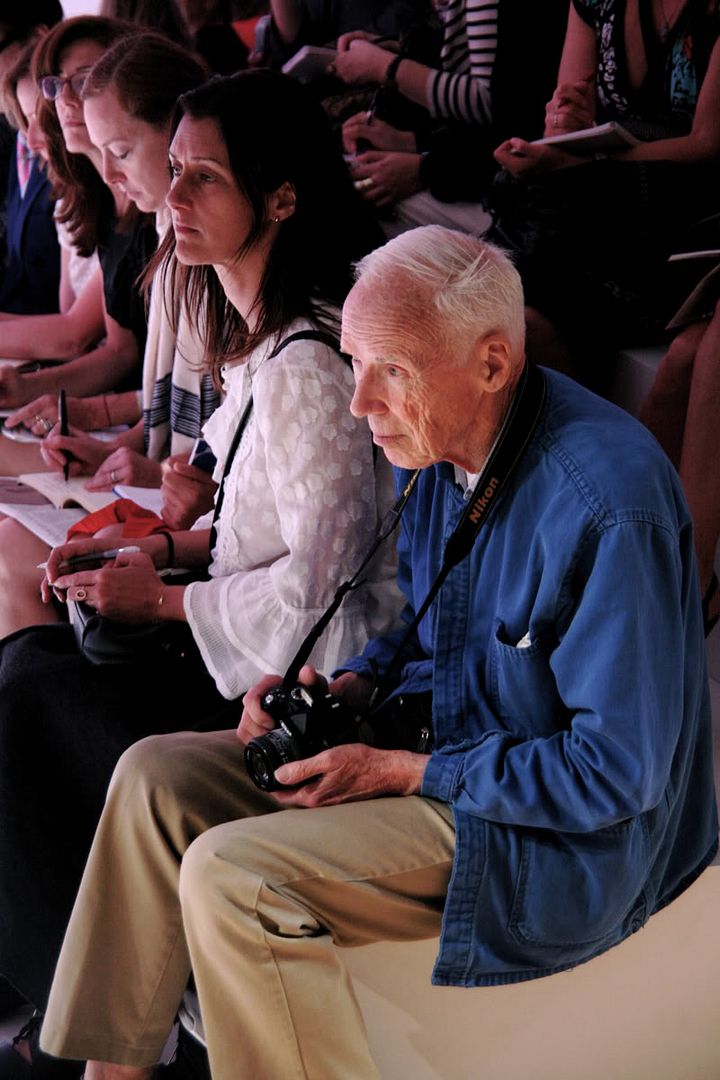 The Man who would be King : The Godfather of streetstyle photography, Bill Cunningham, sat opposite me at the Carven show (and shot me a cheeky wink too.)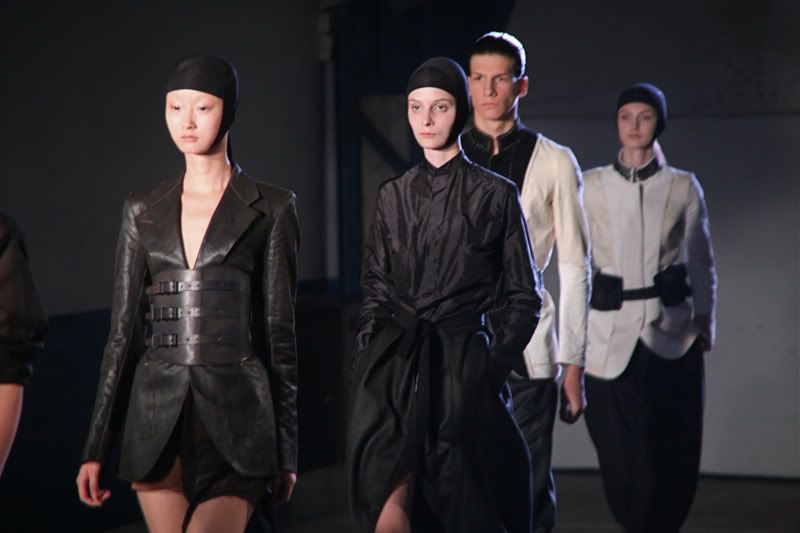 Monks of Glory : Finale at Thimister. Read my full show report with photographs for Notion Magazine
HERE.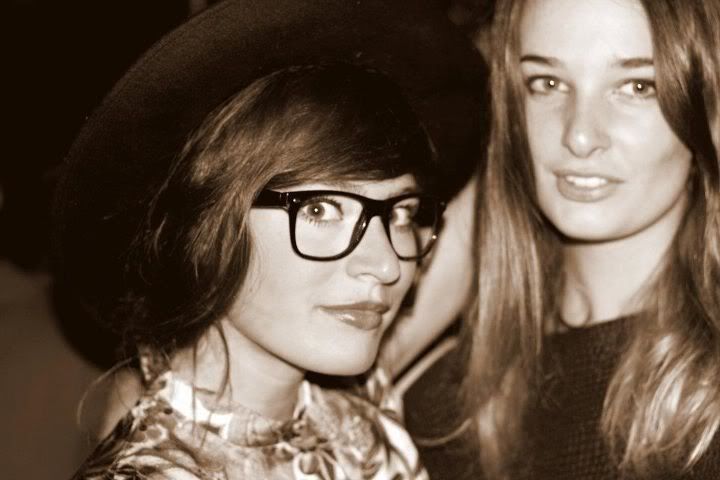 Audrey and I at the Harry Halim aftershow party