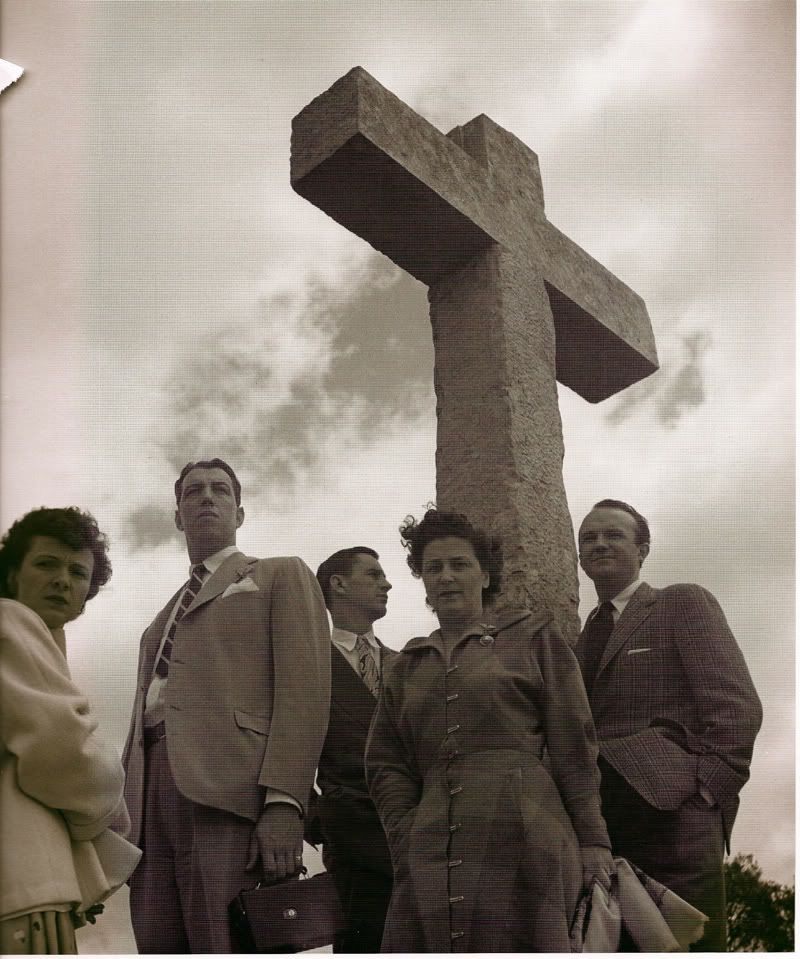 I can recall spending primary school art lessons hunched over, drawing imaginary lines of telegraph poles, railway lines and valleys with snaking rivers, all in the name of learning that valuable skill for realistic drawing : perspective. When I saw Stanley Kubrick's photographic exhibition by chance in Milan last year, I felt he had never forgotten those school lessons on perspective. In his early work on travelling circus performers and the Irish immigrant population in New York City, his camera seems at the whim of his subject: grubby boys stand scowling, while gymnasts twirl and pose in a continuation of their performance. However in his later work, focused on travels in southern Italy and around the student population of Columbia University, he molds his subjects into position. They become shapes that fit into invisible diagrams. The photos of the line of fishermen particularly reminded me of the telegraph poles; rope passing through hand to hand down a seemingly endless line. Then there is the Italian series, the man looming large and dominant in the foreground of every shot, a tiny espresso cup adding a comical edge. The woman remains subordinate in the far hintergrund, passive and small. My favourite by far is the group under the cross, because it shows the power of the photographer to craft a vision that was never really there. An innocent sightseeing party become almost demonic in this Wickerman-esque tableau; the looming heavy cross, the dramatic wisp of cloud or smoke, the ambiguous expressions. Again, it is a question of perspective. Taken from above, or level with the subjects, it would never have the same effect.
The camera's power to enhance, enlarge or distort fascinates me. Fashion bloggers, many of whom are also their own photographers, have a huge amount of control over their image and how they can manipulate it. Over time, we build up a projection of ourselves through the camera lens - the most dishonest and untrustworthy of eyes. What perspective are you looking at?
Roz of Clothes, Cameras and Coffee wrote an interesting piece about the power of the photographer to craft an image in their favour on her blog this week. Read it
here.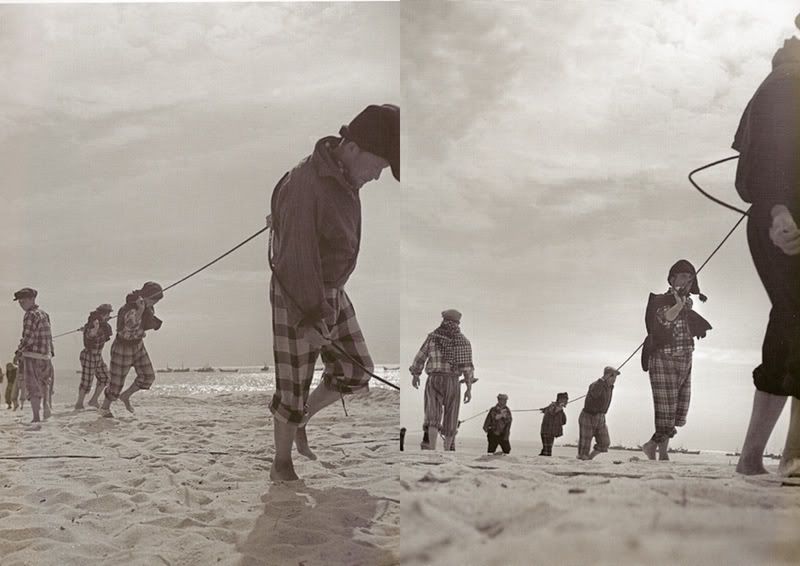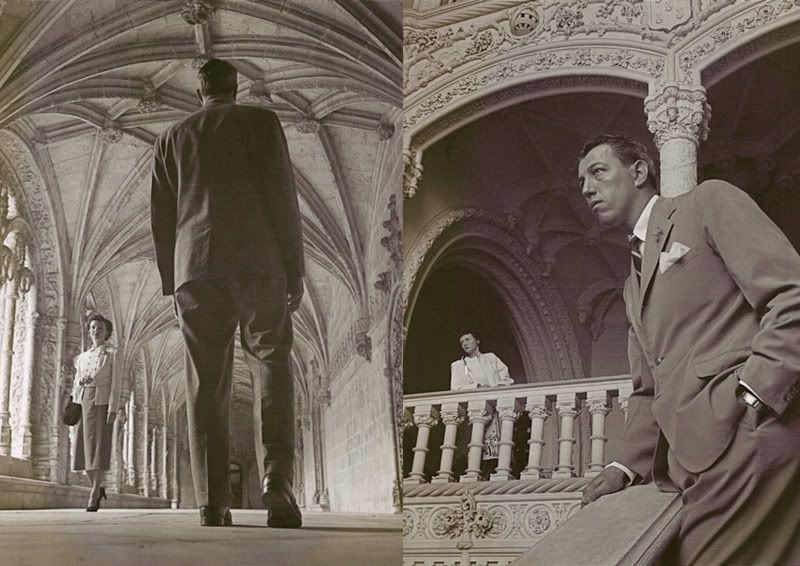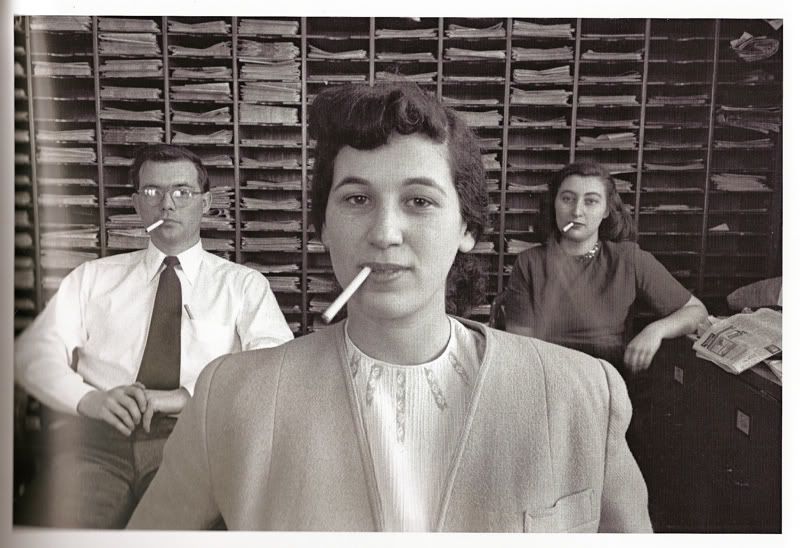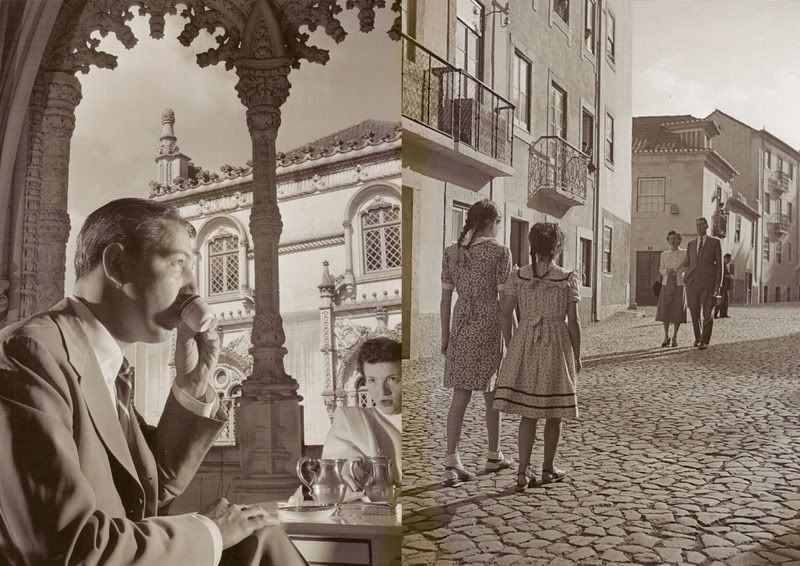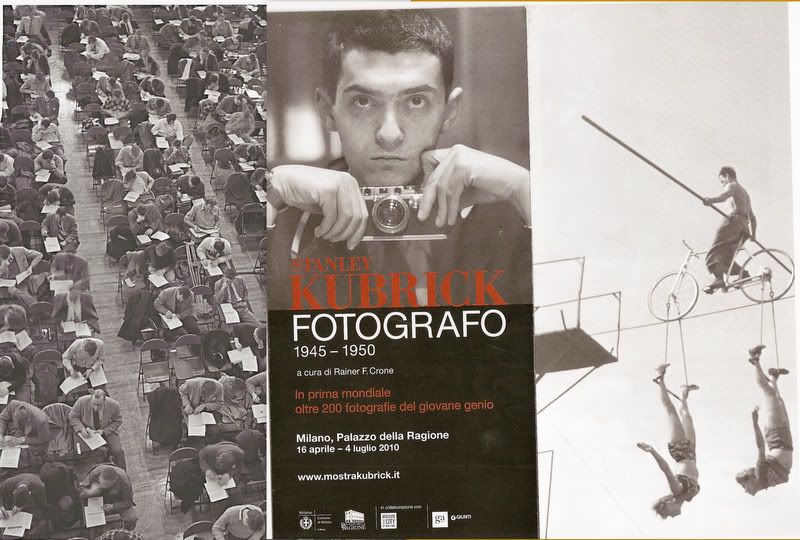 All pictures scanned from the book to accompany the exhibition