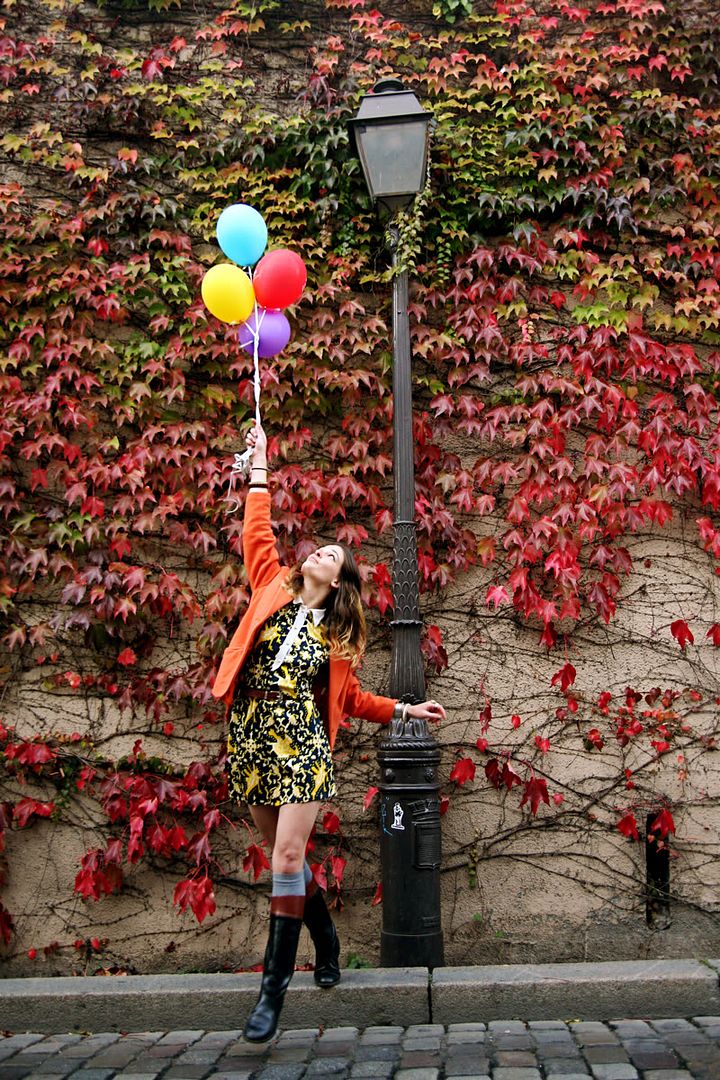 Sunday afternoons in Paris are for tearing up new neighbourhoods with an open heart and a string of stolen borrowed balloons. Burnished leaves fringe cobbled streets, and brisk winds drive us from twilight graveyards into warm maroon cafés with unsentimental names.
Photographed in Montmartre with Chris Weir and my new musical kindred spirit
Zora

,
who is the only person I've met so far in my life who adores Echo & the Bunnymen as much as I do.
I am now also micro-blogging on Tumblr under
Arcadian Eight
, as a sideline for my stray photographs that had no home to go to.