The show notes read 'Fantasia', but I think that is a term that should be reserved solely for the truly fantastical of spectacles. Instead, the paparazzi-friendly audience was treated to a disco-glam collection of playsuits and party dresses in a palette exclusively of black and gold. Fun, sexy and entirely wearable, it was neither boring nor breathtaking, and there was the strong seventies vibe that has run through many of London's A/W collections this past week. 'Luxe' has been a term much exchanged, in references to long silky skirts, velvety jackets and loose chiffon layers, echoing a lounge scene in some faded 70s interior. The eyes were smoky and dark, the hair was tousled and long, and the lighting rigs blessed each model with a golden mane.
The front row crowd (Kaya Scodelairo, Peaches Geldof, Pixie Lott) revealed much about their young, so-wild-it-hurts target market, perfectly suited to the 'work hard, play harder' ethic adopted by the brand, and clearly demonstrated at the lively PPQ aftershow party at brand new club Runway, where the free bar became a scrum and sweat dripped from the roof. Incriminating photos to be posted later, watch this space.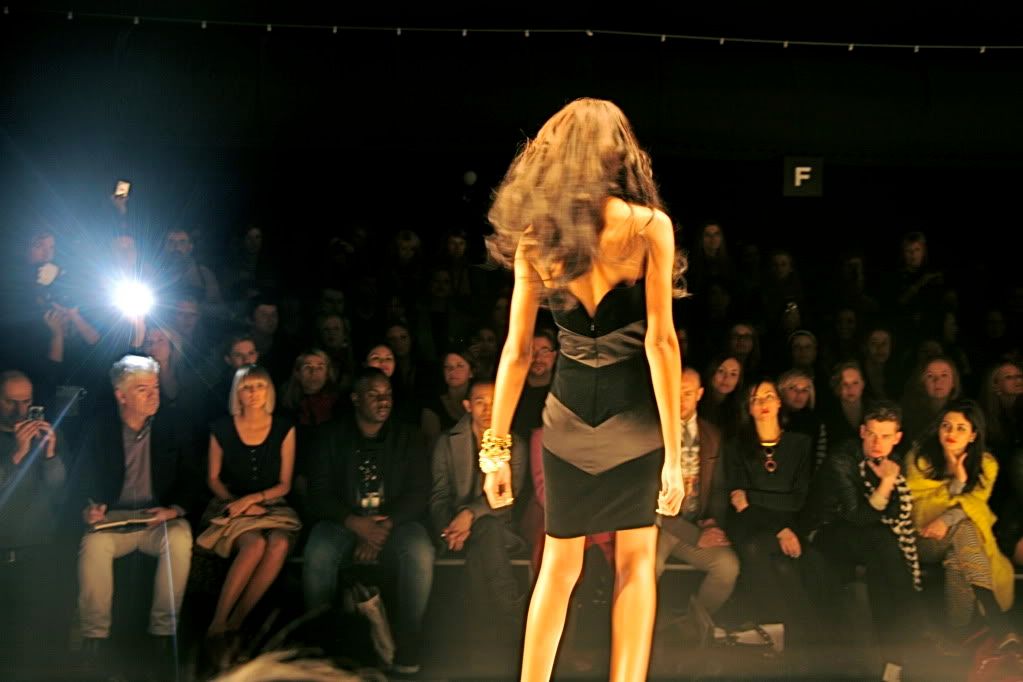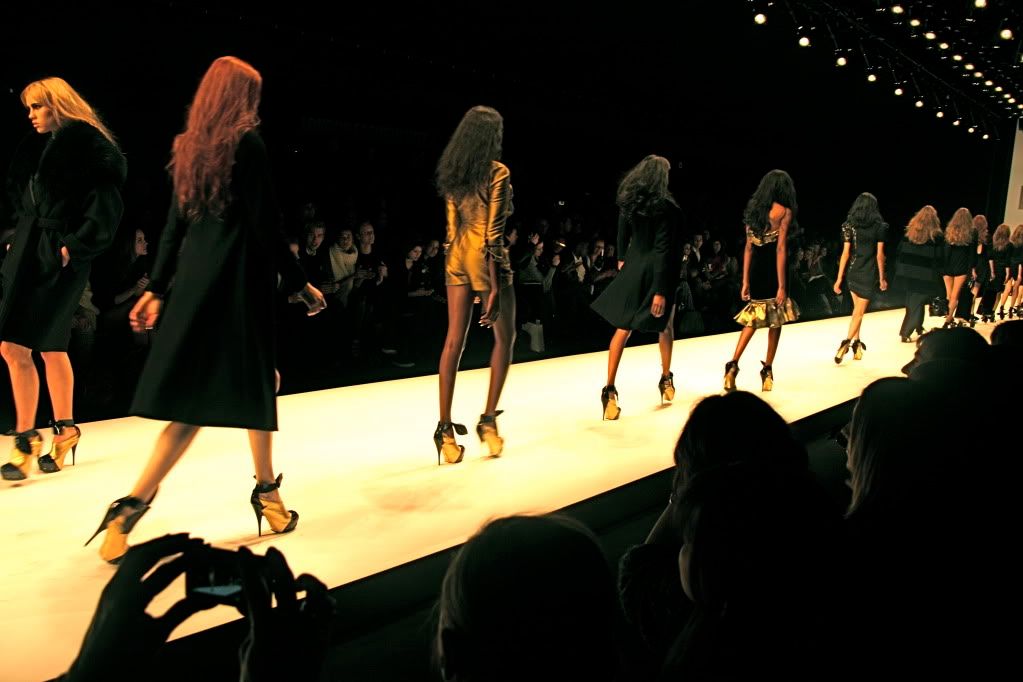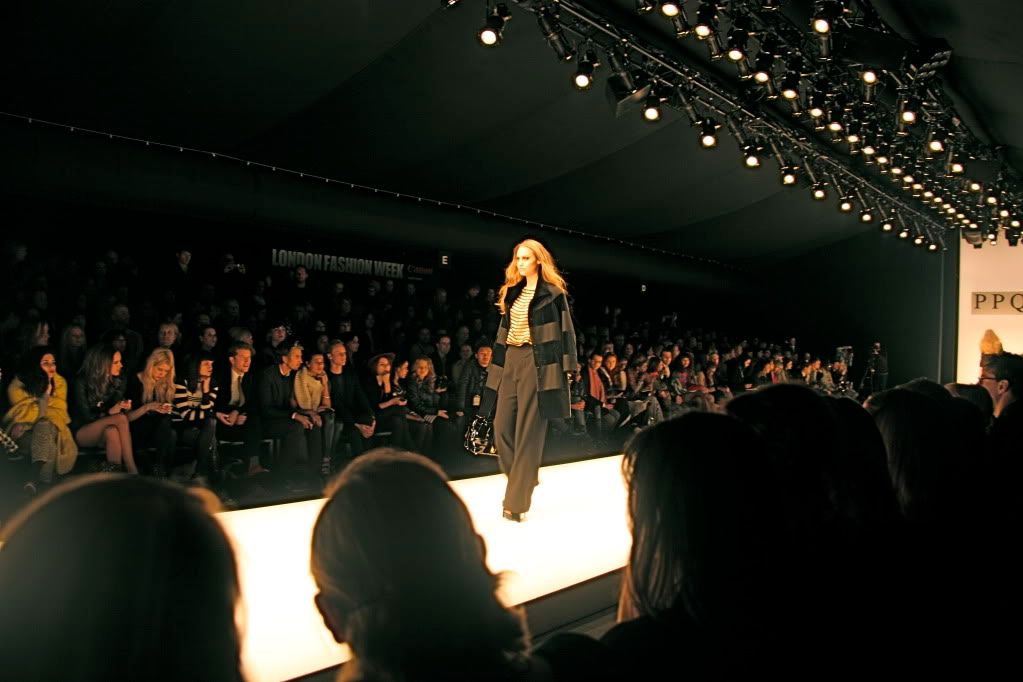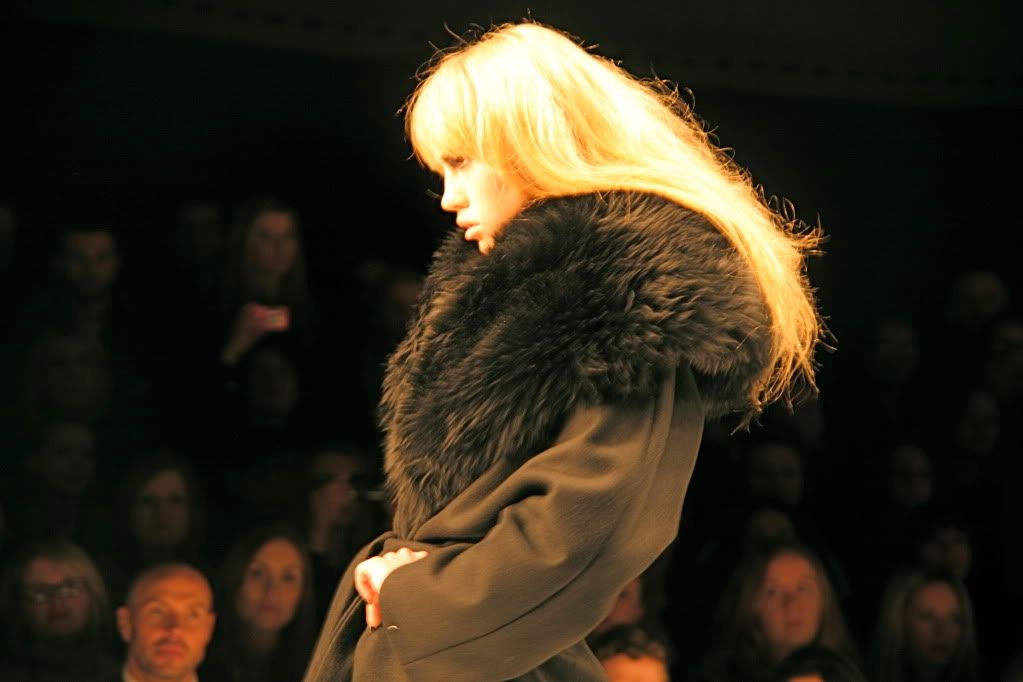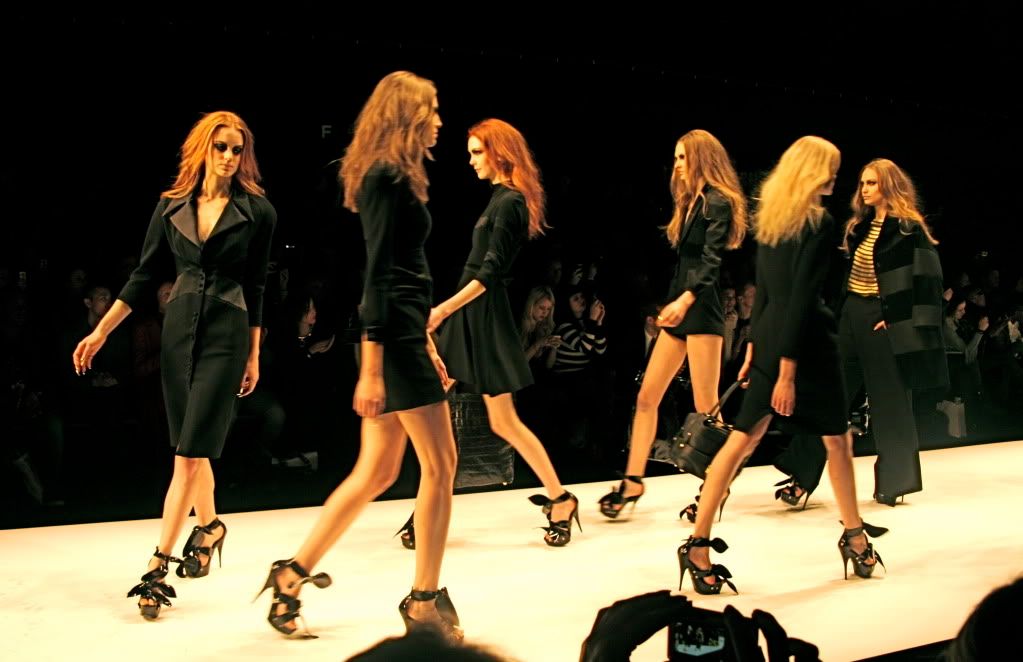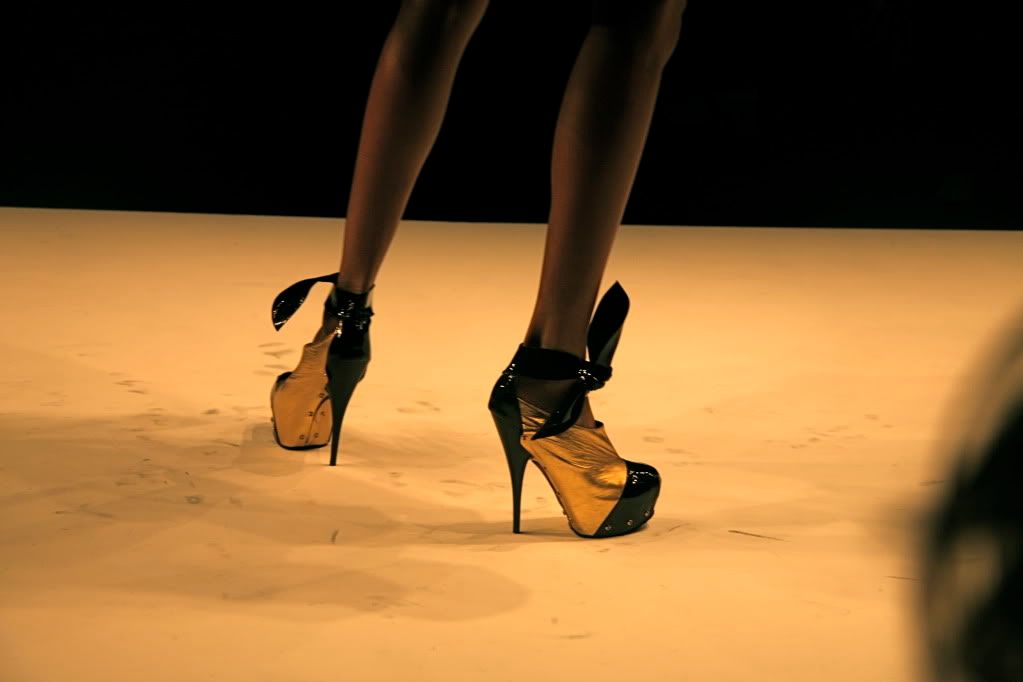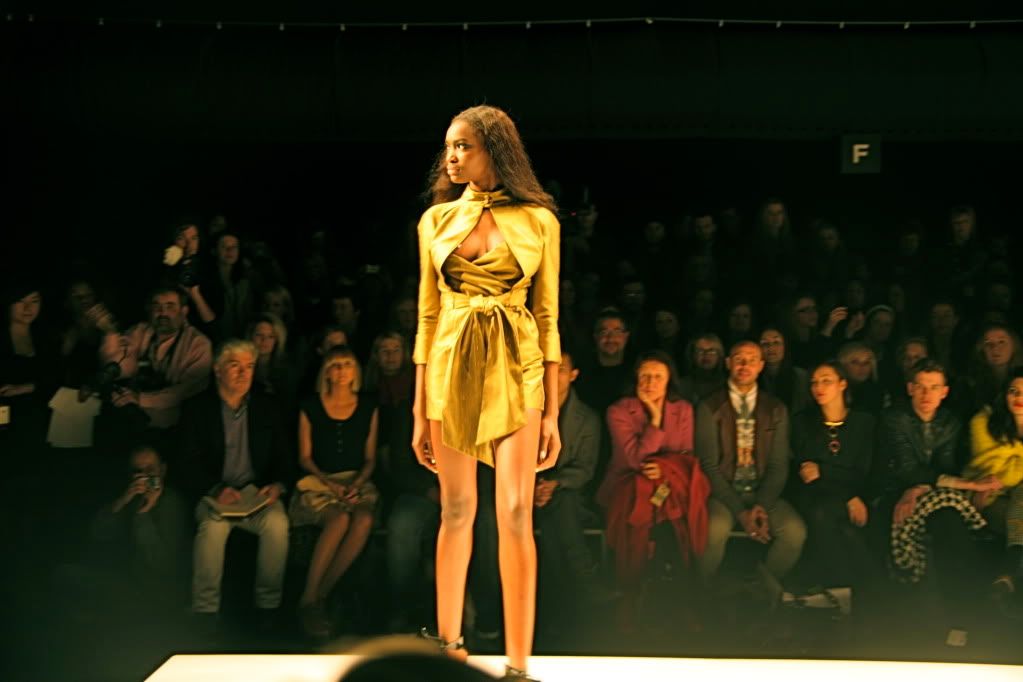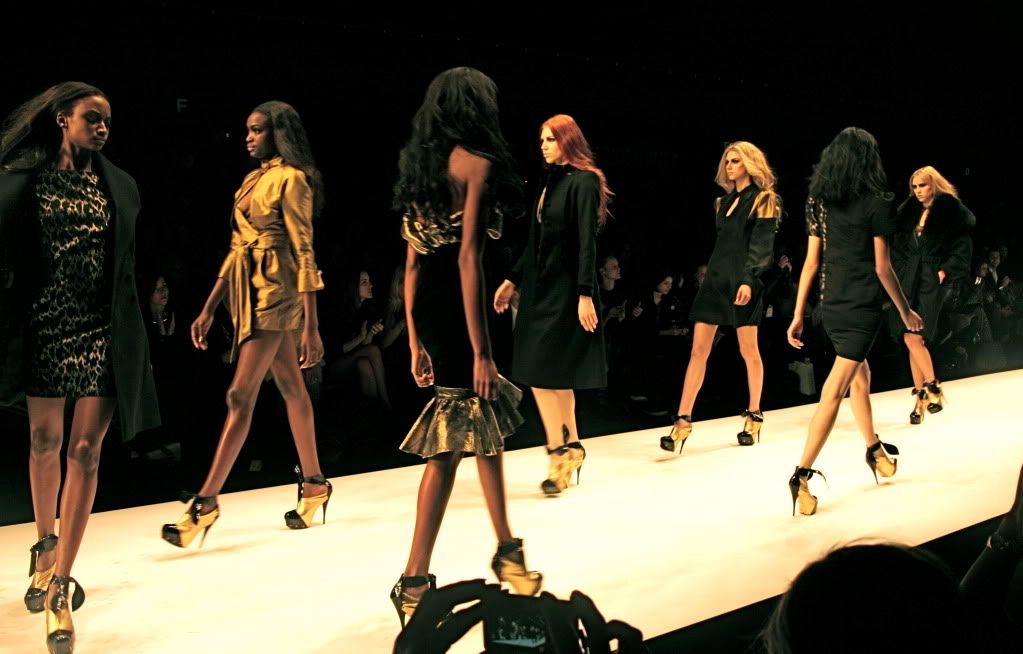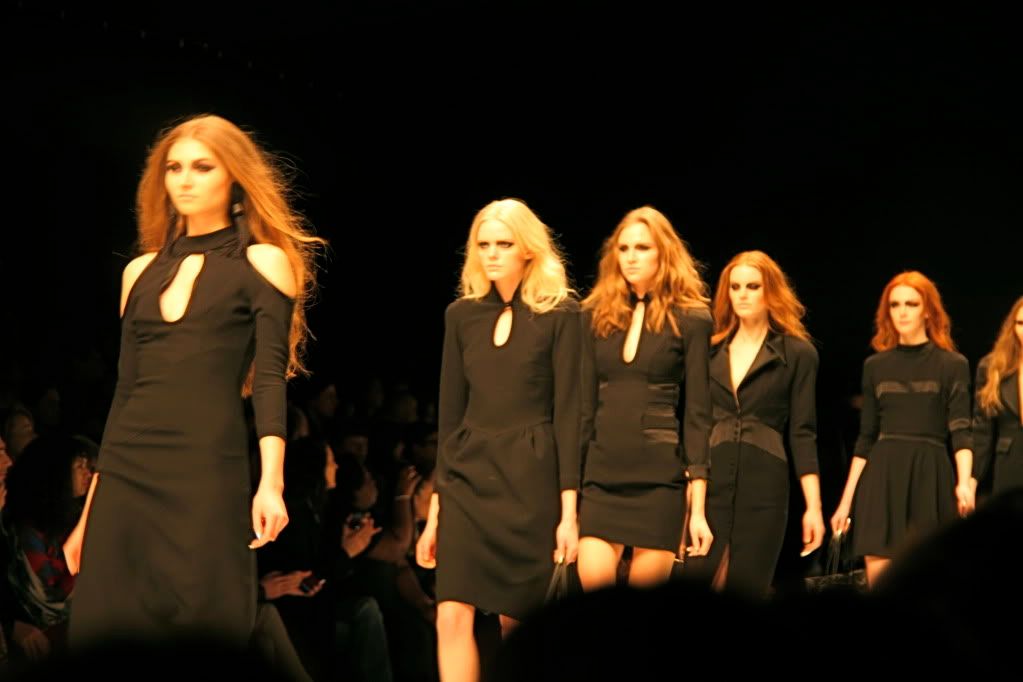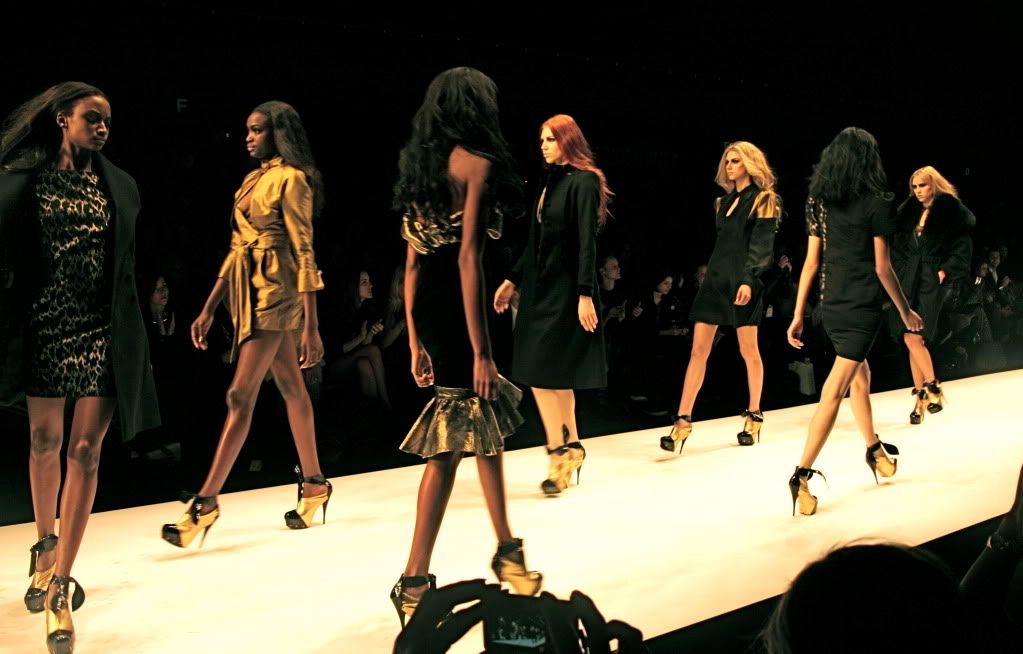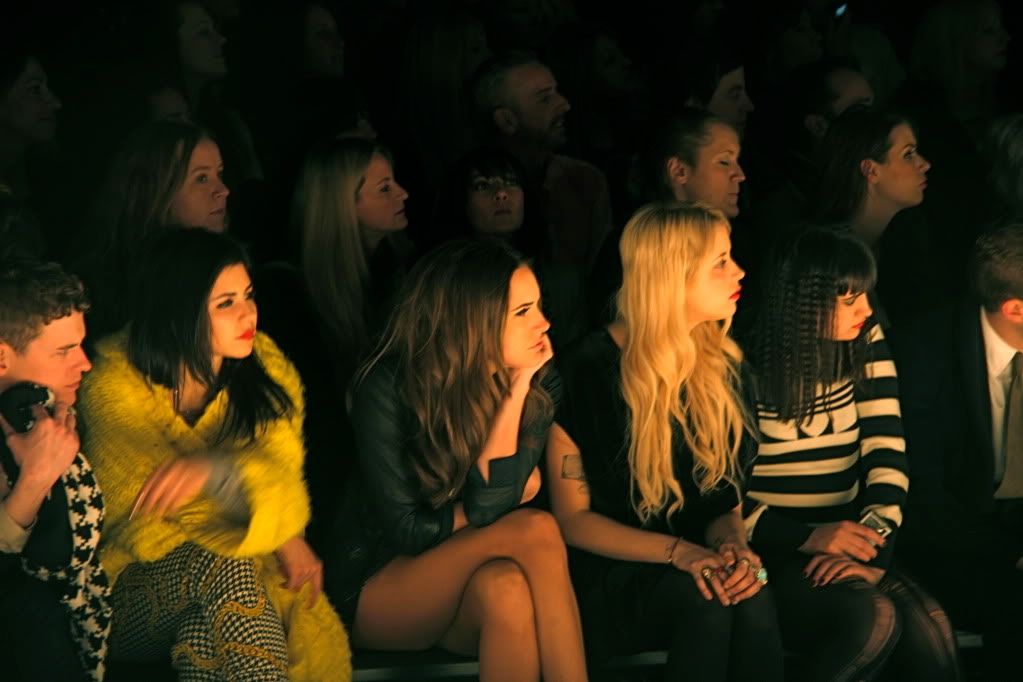 Marina Diamandis and Peaches Geldof in the front row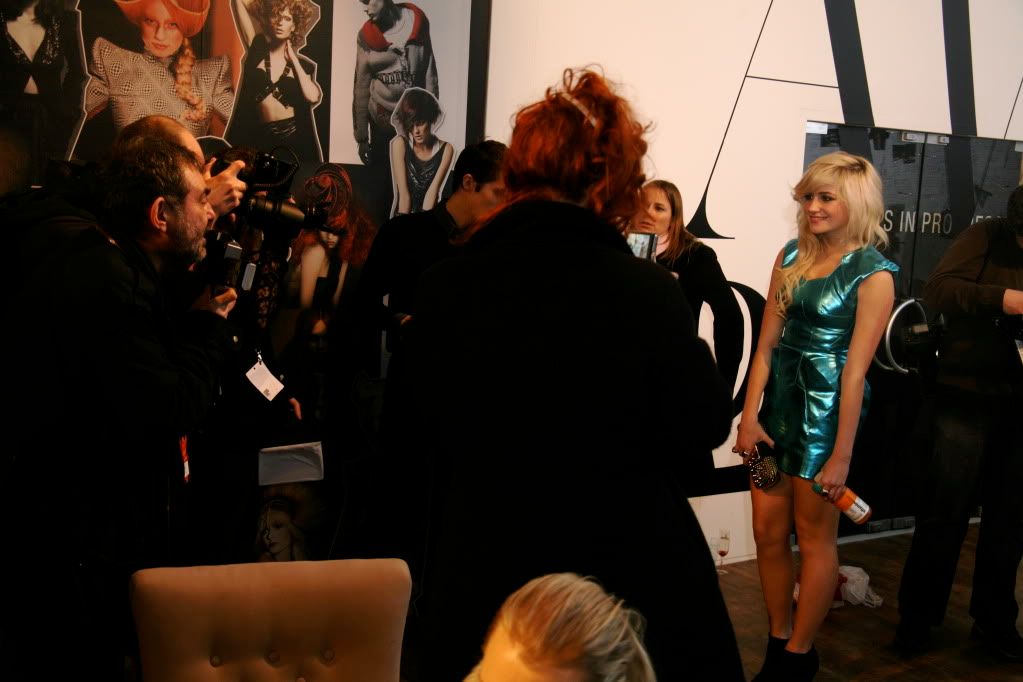 All photographs are my own, please credit accordingly.
Cameras pounce on Pixie Lott before the show