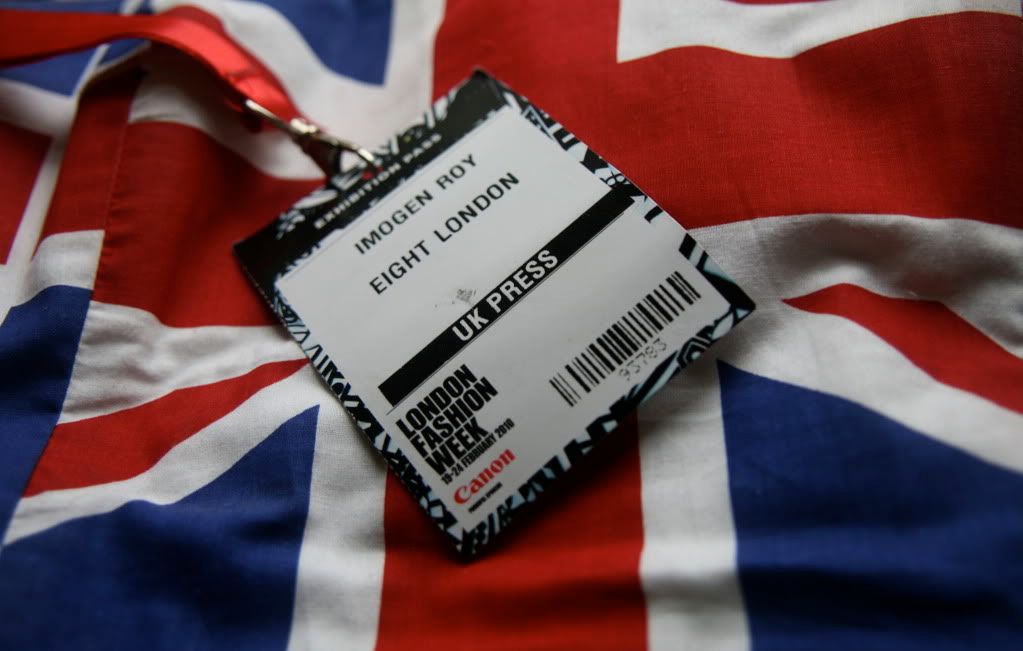 IT'S ALL OVER.
And thank heavens, because I'm exhausted, hungry, up to my ears in canvas tote bags, lookbooks, obscure magazines and business cards. I also have a serious case of Fashion Week Knee. Try explaining that one to the student GP.
I'm sorry I've not been updating 'live' like some other bloggers, who are clearly superhumans, because I honestly haven't found a moment to spare. Fear not though, I have an absolute plethora of sartorial inspiration coming your way...I don't even know where to begin. First, I have an inconvenient little bugger of a poetry essay to do, then my fashion week report for Leeds Student, and then I'll get posting.
I have undoubtably had the craziest time. Old friends, new friends, old haunts, new haunts. And to any of my fellow 'fash pack' kin who may be reading this... Thanks for tearing up town with me once again. We did good.