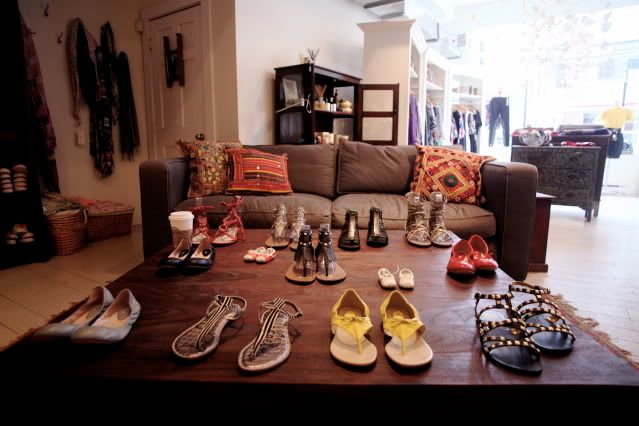 What better way to seek out the best shopping holes in town than a tour by Amanda and Marnie, whose boutique
Lola & Emily
has to be one of the jazziest fashion addresses in their native Montreal? Starting out at their rue St. Laurent store very much set the feel for the afternoon; shopping in Montreal is fun, fresh and ...
dangerously easy
. I don't remember any other shopping trip during which I found something sensational in every store. I rarely shop in boutiques in Europe because , let's face it, they're generally shymakingly expensive. But Montreal was different; fair, there was a summer sale on most places, but what a sale! I got 60% off a beautiful charcoal draped 3.1 Philip Lim dress in super hip boutique U&I , which I can't wait to showcase in NYC. Also, I don't know whether it was just coincidence but everywhere I went I was the only customer ... it was as if they had all opened up especially for us!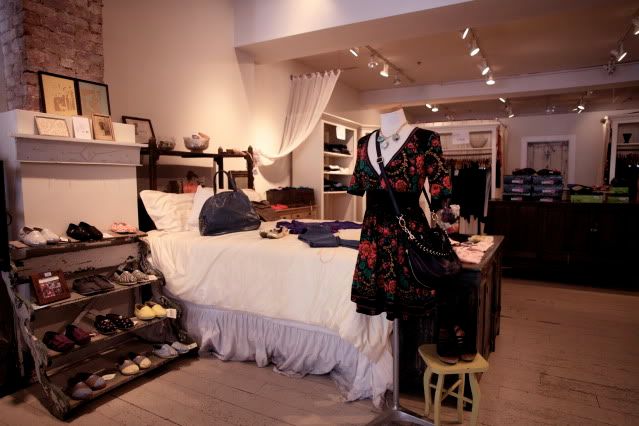 Lola & Emily stocked quite a few Canadian brands which I was keen to explore, but I ended up following a bit of a folk indian-gypsy tangent and went home with a Velvet embroidered tunic dress, a pair of Joe's stretch jodphur leggings (with leather inlays in the same style of the Superfine jeans I gave my heart to this time last year) and two gorgeous scarves. My favourite piece has to be the pom pom scarf, which I immediately fashioned as a turban. Definitely not 'too jazzy' for the streets of Montreal!