"Fashion is a show, not a service. We are in show business, and exhaltation must preside."
- Diana Vreeland, Vogue editor 1963-1971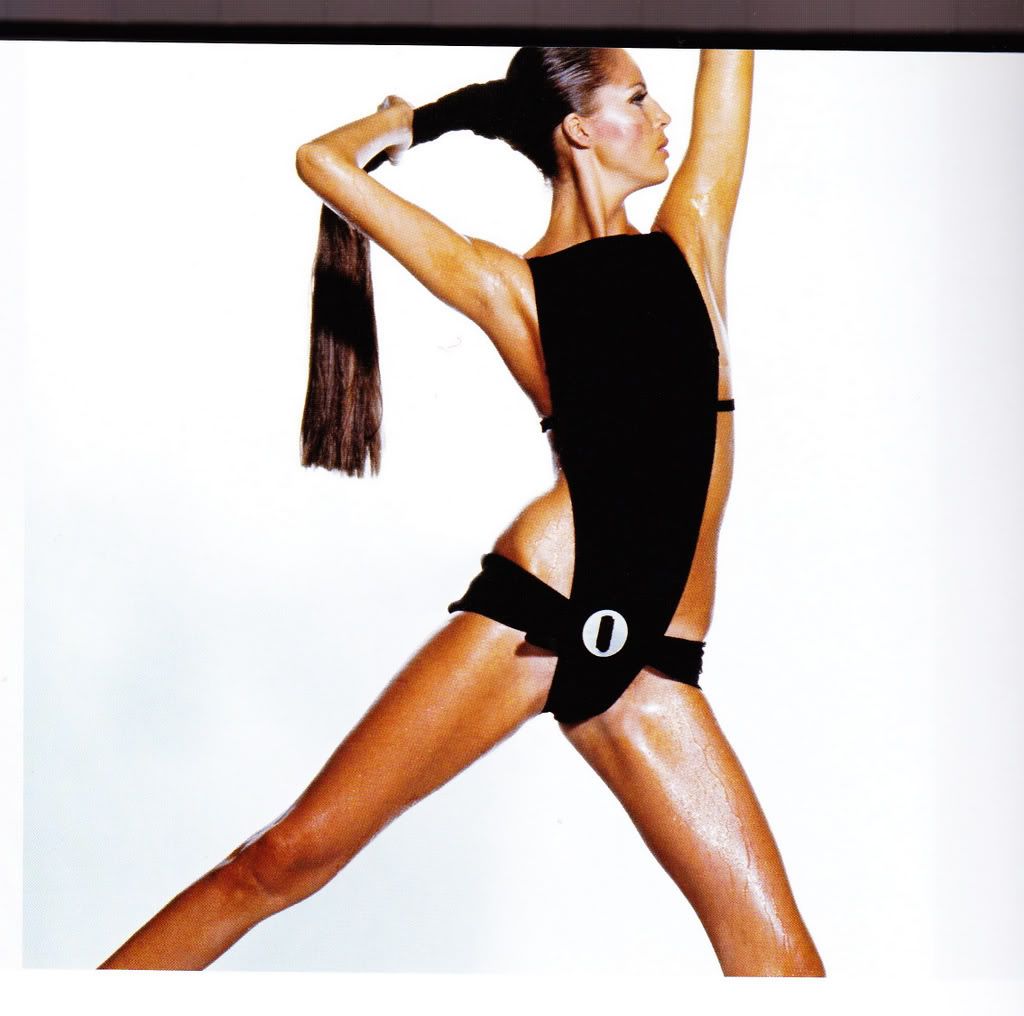 "She always wore the best clothes, favouring long skirts and vividly coloured shawls. In her Chinese red office with its lacquered furniture and faux-leopard carpets, she would burn fragrant candles and incense, and every midday without exception she would have a peanut butter sandwich, a dish of ice cream, and a glass of whiskey. Every afternoon a nurse gave her an injection of vitamin B-12 for energy."
Diana Vreeland at US Vogue. An absolute legend, and my fashion heroine.
For a week, I've been feeling very un-fashion. My fashion week comedown has truly hit. The weather is foul, I'm harangued with work, I'm poor; I haven't bought a piece of clothing or even a hairclip for weeks. But then today, on a break from another 100 pages of
Moby Dick
, I picked up that enormous coffee table tome, In Vogue, which my father gave me for my 17th birthday. It fell open at the Vreeland years. And now I feel better. I have a feeling that you, my readers, are going to be treated to a lot of Vreeland, Verushka, couture and exotic escapism in the very near future. Don't come here looking for Alexa Chung in brogues or, god save us all, Kim Kardashian. I'm sick to death of 'real' clothes; clothes that come in grey and black and ...
camel.
I wish Diana Vreeland would emerge like a genie amongst my clothes rails to serve me up a selection of kaftan dresses in 'Catherine-the-Great-lapis-lazuli' (
never
blue.) I wish more girls were wearing velvet turbans rather than aviator jackets, but I don't see that happening anytime soon. So may I present the divine light of Ms Vreeland, as captured by Bailey, Avedon and Henry Clarke: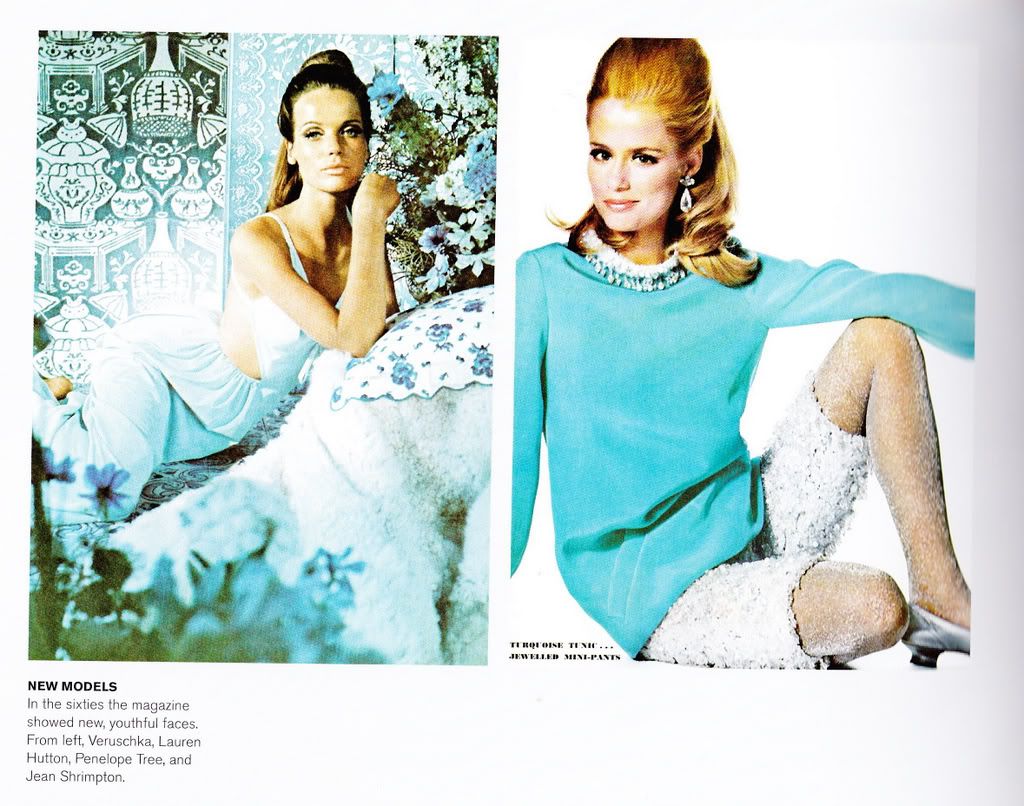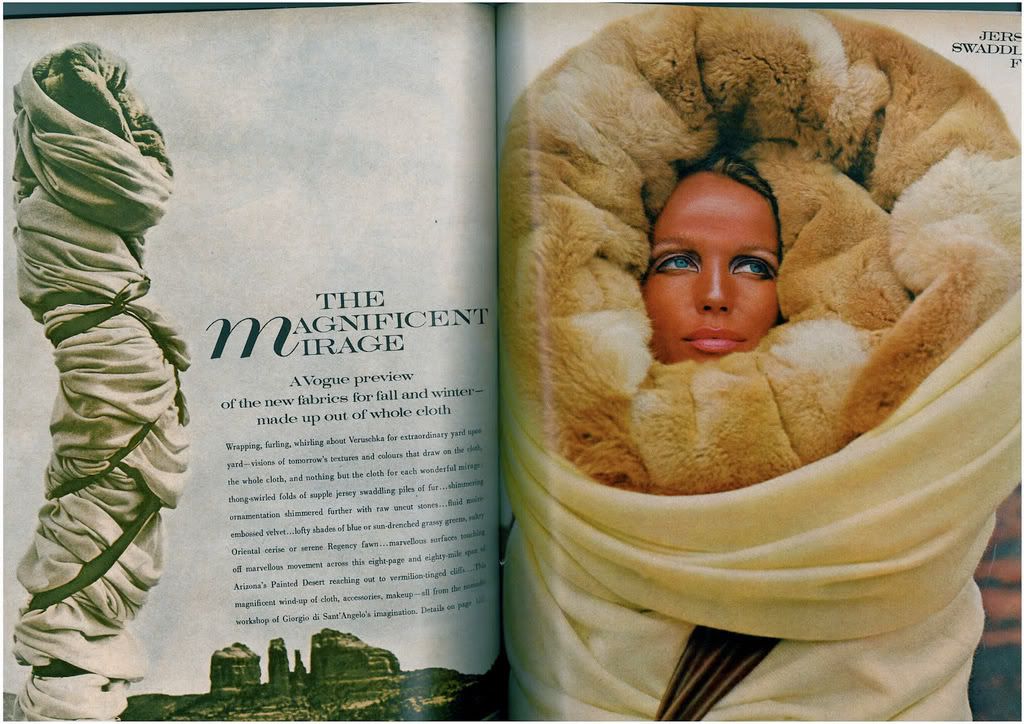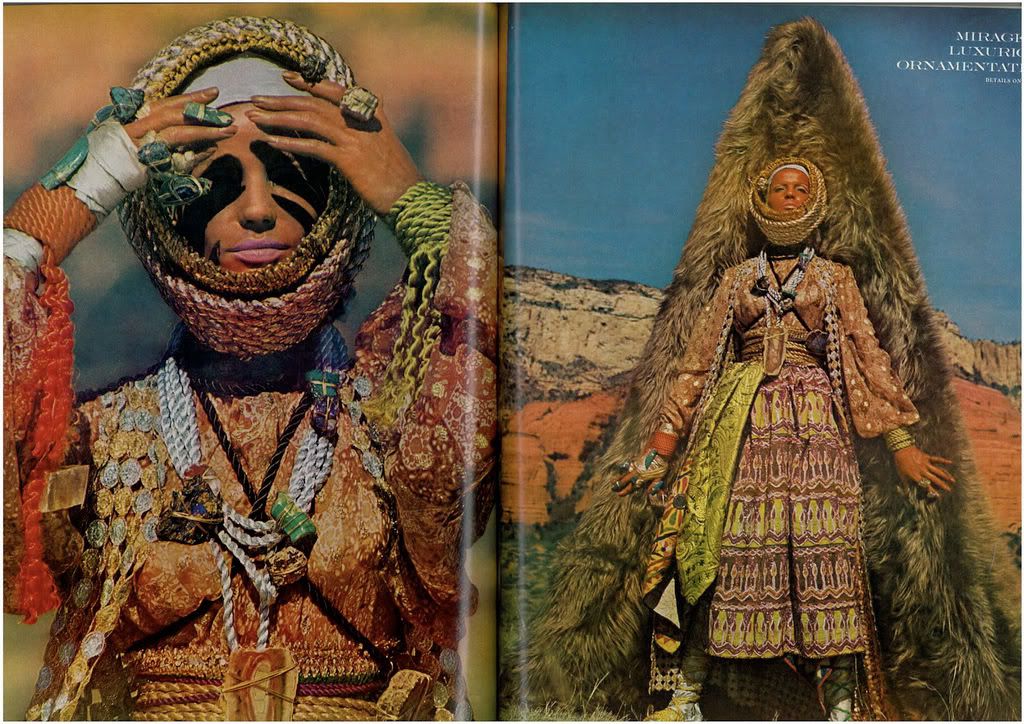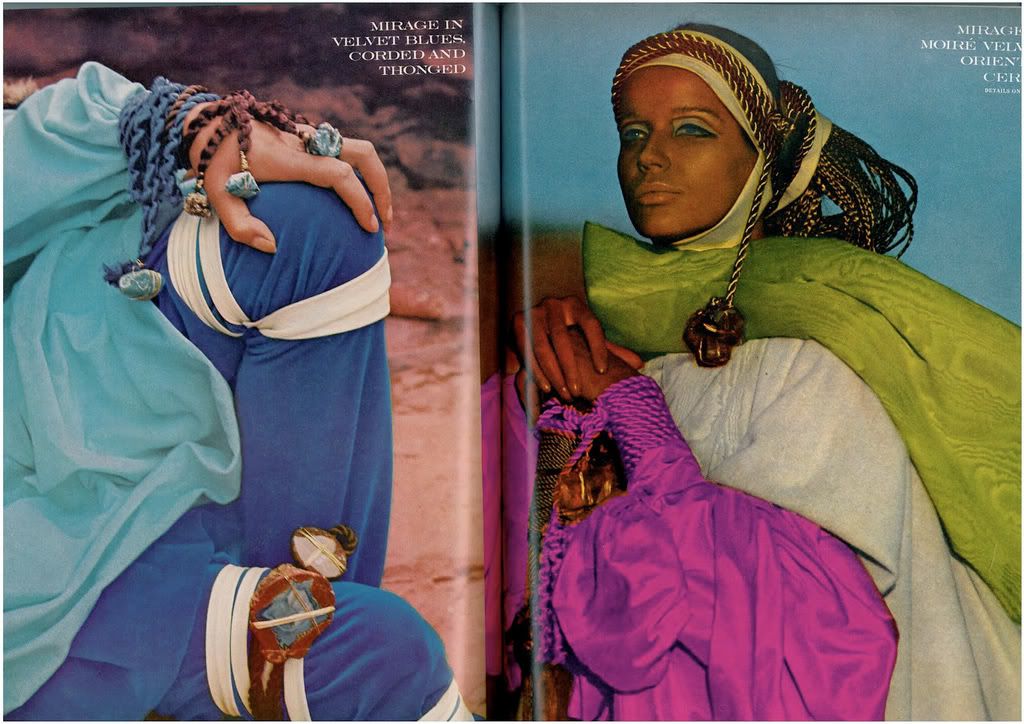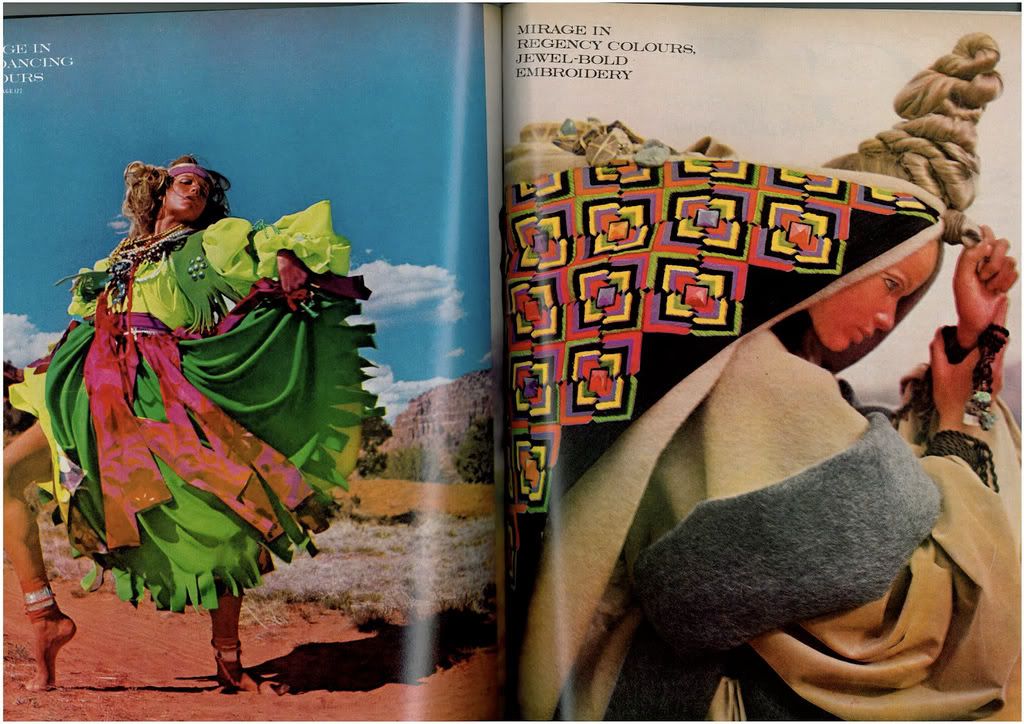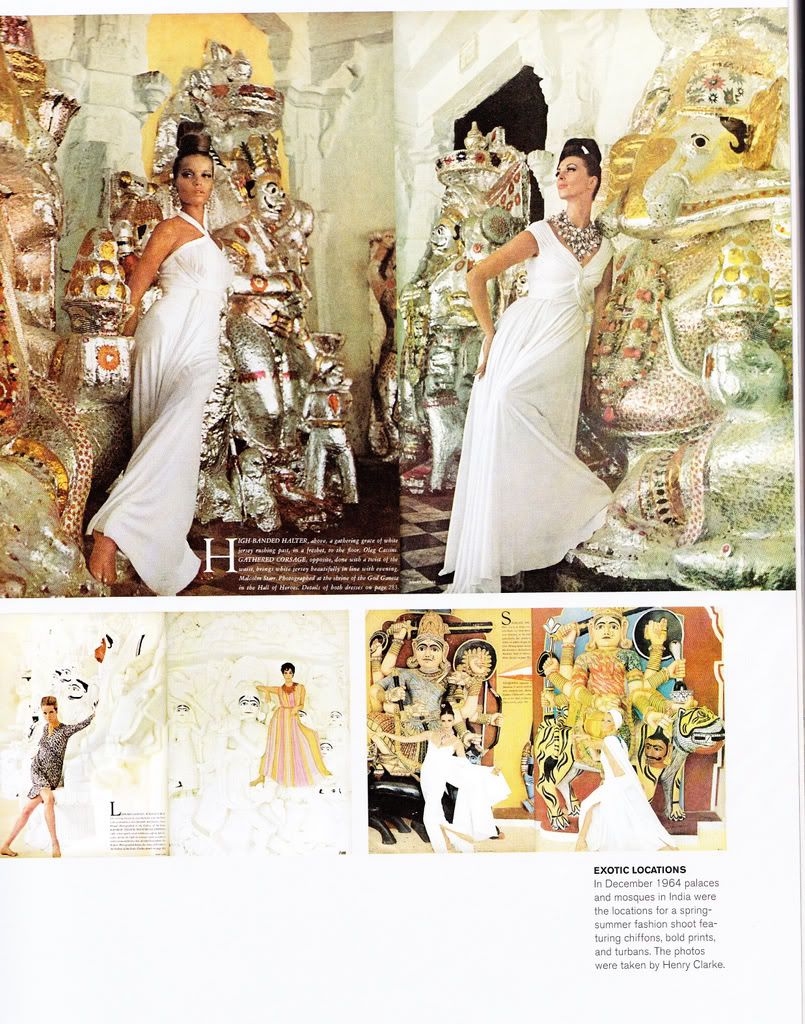 Scans from In Vogue and US Vogue July 1968