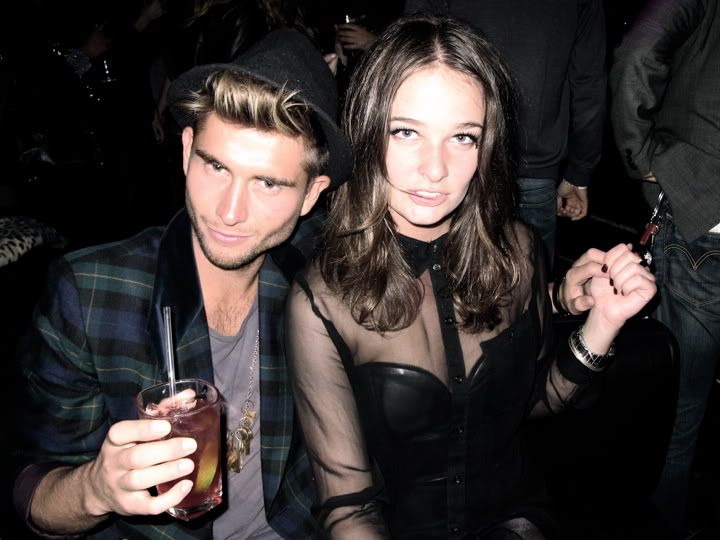 Last photo courtesy of Yvan Rodic, all other photos my own
Just to prove I didn't spend every night of LFW hunched over my laptop like a hermit; behold, The infallable 'FashPack' reunited.
Michael/Audrey/Nadia/Hassan/Frances/Guy/Koray/ ... Daniel Lismore?
And do note, if you're ever heading to Maddox for an
ultracoolfashionweekpartaay
, do make time to visit the Crachaan pub nearby. They do lovely organic cider.