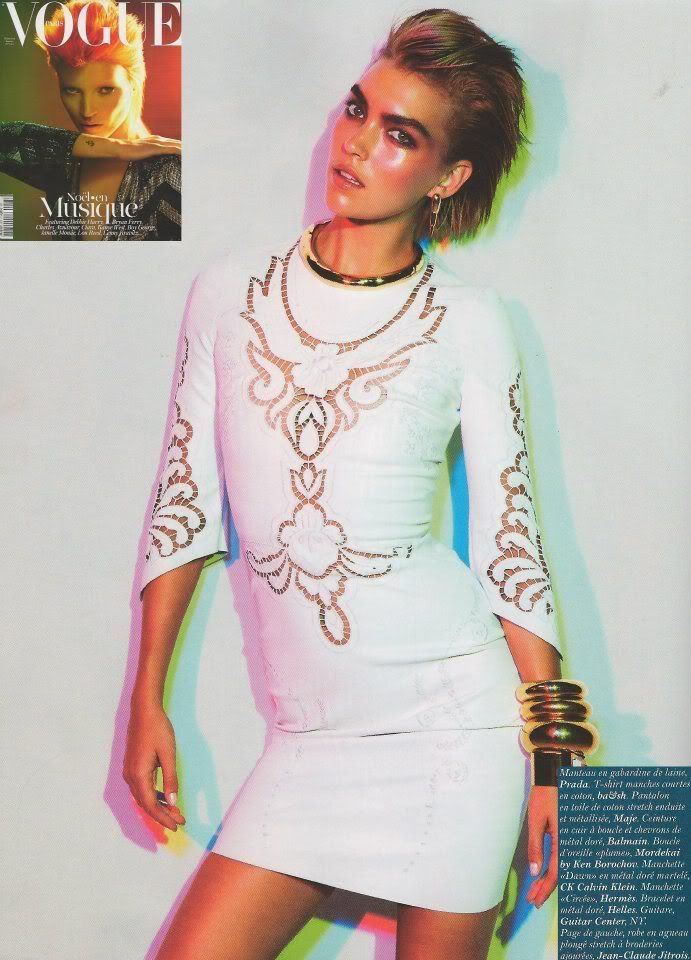 For their spring/summer 2012 collection,

Jitrois

kindly named a dress after me, and for its first public appearance, I don't think anything could have been more major

: Arizona Muse for the rock n'roll Christmas edition of Vogue Paris. There are in fact four different versions of the Roy, but this is by far my favourite. There is also an Imogen skirt - full circular made of emerald green suede- that was made up, fitted and sewn over the space of 24 hours after I came into the Jitrois showroom for the final model fitting wearing

this yellow number

. I hastily stripped off and handed over the infamous €1 skirt to the creative director to be upgraded into a couture version. It's true what they say, fashion really starts on the street. I would like to (sadly) admit that I had no design input into these wonderful dresses, but out of all the pieces in the collection, the Roy is the one I would choose to wear. You can see the digital lookbook of the whole collection

here.