Fashion designer Jean Claude Jitrois and myself playing the role of égerie (having been squeezed into a sample from the Jitrois SS 2012 collection), in his apartment overlooking the Tuileries gardens for Italian fashion magazine Collezione . If the last four months in my job as PA /PR for Jitrois have taught me anything, it has been to look model-ready at all times!
Funnily enough, 26 years ago, another 21 year old brunette was helping Jean Claude go through his sketches at home, none other than Princess Stephanie of Monaco. Below, her shoot with Jean Claude for l'Officiel magazine in 1985. I think I have some pretty big

shoes

glass slippers to fill.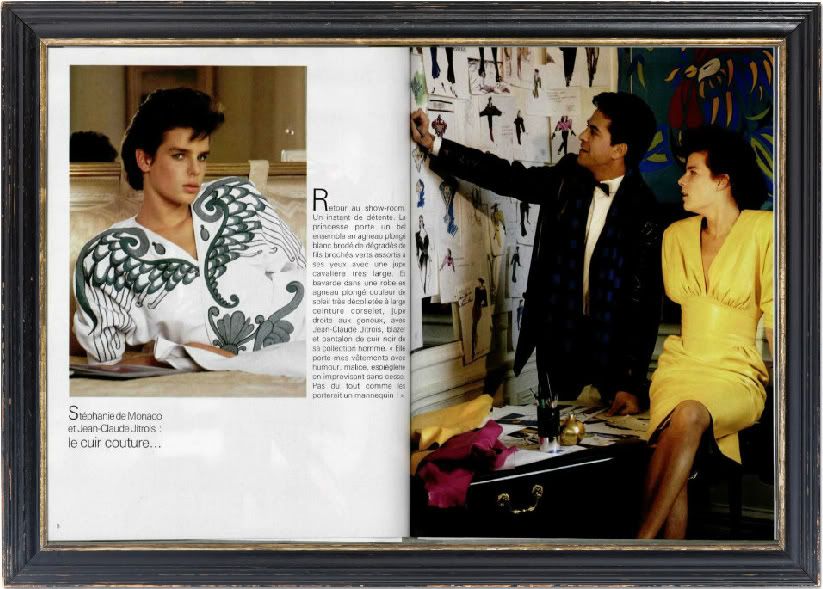 Portrait of Jean Claude by Yves Bady for his latest book, 101, a compilation of the leading figures in French culture in their environments. Jean Claude Jitrois' apartment, where his incredible collection of contemporary art meets antique furnishings, medieval tapestries and the occasional Modigliani, has been heavily documented in the French interiors and fashion worlds.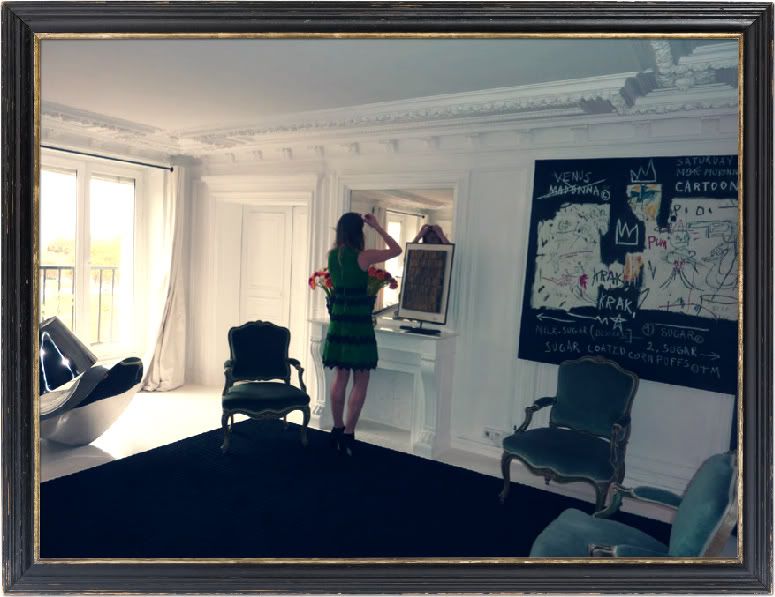 I wore look 1 from the SS 2012, the DS dress in emerald.
Photo for JEWEL magazine. Models wearing the SS 2012 collection with Jean Claude in his apartment during Paris Fashion Week in October. The green full suede skirt is the Imogen skirt.