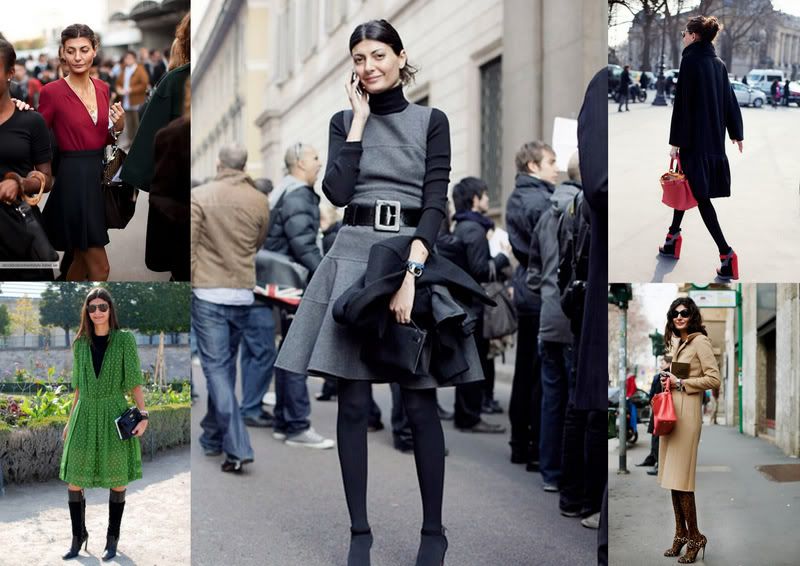 I was aware of Giovanna as early as a few years ago. I recognised her distinctive bold sartorial style around shows in Paris and on the streetstyle blogs: strong colours, big shapes, lots of jewellry, and not dissimilar from my own. But it was only really in the last few months that I made the connection between the editorial pictures I had on my walls at university and the image-maker behind them. It seems Giovanna has been helping me make decisions about how I dress for a lot longer than I realise.
Around the same time that I became hooked on her

Gio's Journal column in W magazine

, for whom she is contributing fashion editor, that same magazine published an article on girl crushes. Commonly a romaticised phenomenon occurring in single-sex boarding schools, girl crushes are often first formed for glamorous older girls in house common rooms. Although I never had one myself, I read about them in the novels of

Enid Blyton and Karen Wallace

. In the article,

Thessaly la Force

(what a name...!) describes the nervous 'first date' shakes she experienced on having the opportunity to meet one of her female icons. And she was far from boarding school age: she had a rather glamourous job of her own at The New Yorker. The writer jokes about her silly attachment, but she makes a very valid point.



"
The "girl crush" may sound ­silly, but sometimes it takes something ­unserious to get us talking about a serious subject: the ambitions of young creative women and the need for ­worthy role models [...]
Each of them has accomplished something the rest of us dream of doing. And because they've done it, we feel we
can too."
My 'girl crush' on Giovanna - now that I can call it that - goes far beyond her sense of style. It's a crush on her career, her aesthetic, her playful and self-deprecating attitude to herself, her professional outlook, her lifestyle, her wacky habits and her relationship with her colleagues. She has my dream job - fashion stylist at a number of top International Conde Nast publications, and additionally, Giovanna is ten years older than me, and therefore allows me to imagine what my life when I am her age now.
After catching up over dinner last night at Chez Jeanette, I brought the topic of Girl crushes up with Shini, Jen and Dvora as we walked through the streets of Paris. Jen mentioned Carol Issa of Tank magazine, while we all swooned over Candice Lake, with wistful 'Oh-s!' and 'Oh-she's-so-amazing!'s' Both Candice and Carol are exteriorly and interiorly beautiful women. Humble, kind, ambitious, brilliant. Women I could add to this girl crush list off the top of my head : Diane Arbus, Olivia Wilde, Tavi Gevinson, Zadie Smith, Patti Smith, Christa d'Souza, Laurie Penny, Camilla Batmangheli...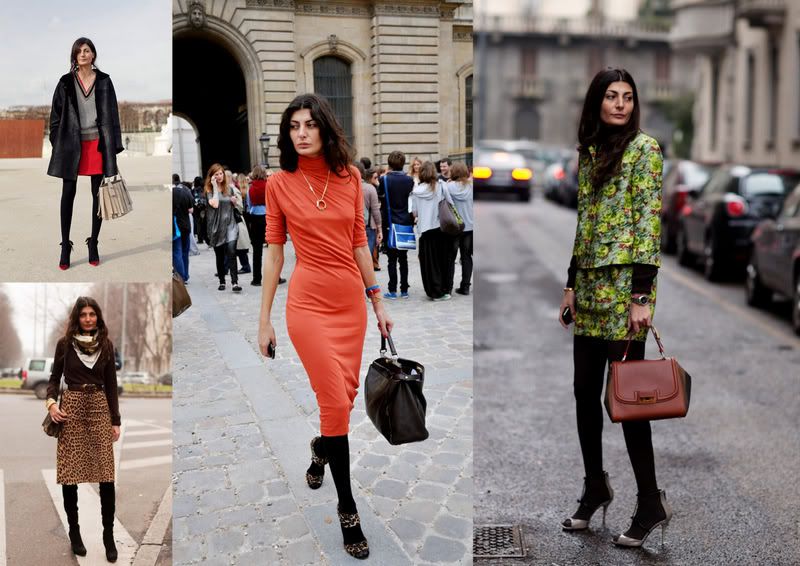 La Force also brings much needed attention to an ideology which takes a fair bit of bashing from time to time, as trends rise and fall, namely that of the cult of woman worship. What could be healthier than the admiration, respect and appreciation of an individual of our fellow womankind, who has earned attention for doing something outstanding? Sadly, the girl crush is not universal. You only have to leaf through the tabloids or any noxious gossip weekly to see that in some parts of society, woman-on-woman hating is positively encouraged. The endless sharp-tongued criticism of Victoria Beckham is the perfect example. On paper - as a woman who formed part of one of the biggest pop empires the world as ever seen, then went on to individually start a luxury business from the ground up, is the mother to three children and balances a steady marriage, constantly under public scrutiny and yet manages to remain scandal-free - she's a legend. Yet many female journalist prefer to focus attention on the fact that she wore high heels while pregnant, as if it were on the same scale as smoking 20 a day for the 9 months.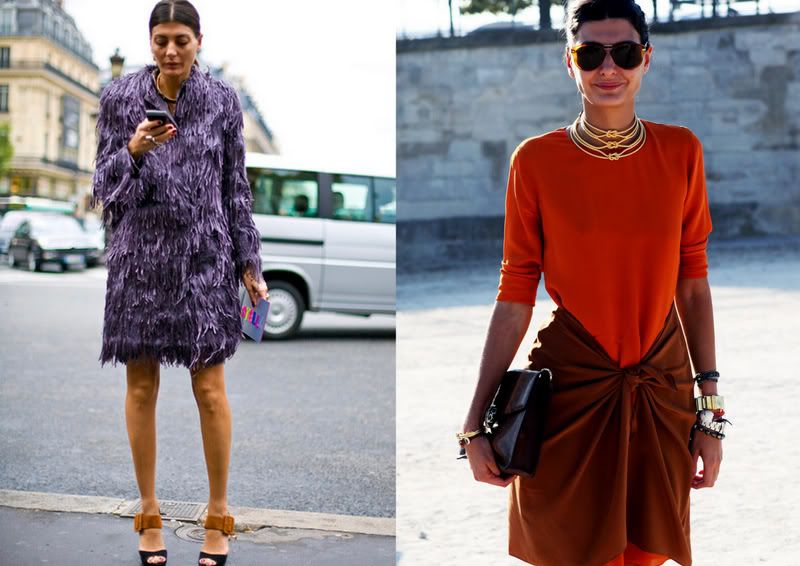 La Force observes that professional girl crushes are also a reassuring confirmation that the professional realm once dominated by men is evening out. True, my girl crush works in the female dominated world of fashion, but you only have to look at the video above or on W's website to see that Giovanna is a 24/7 powerhouse, loving her work, loving life, and running her own shop entirely. And cordially, too. I haven't met Giovanna yet, but I know that my 'first date shakes' will surely rival those of La Force's when it does happen.


And of course, we can't ignore her style. I'd like to call it 'Me, but luxe'. Perhaps in ten years I might have as enviable a wardrobe.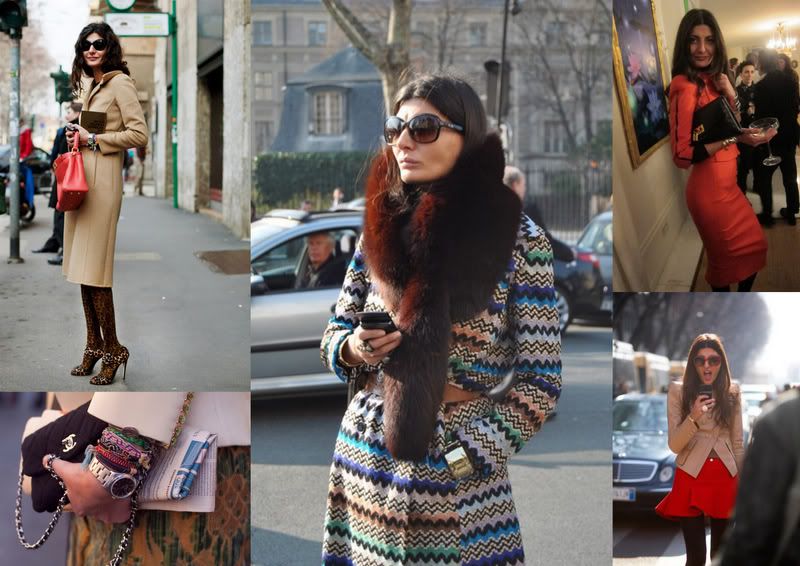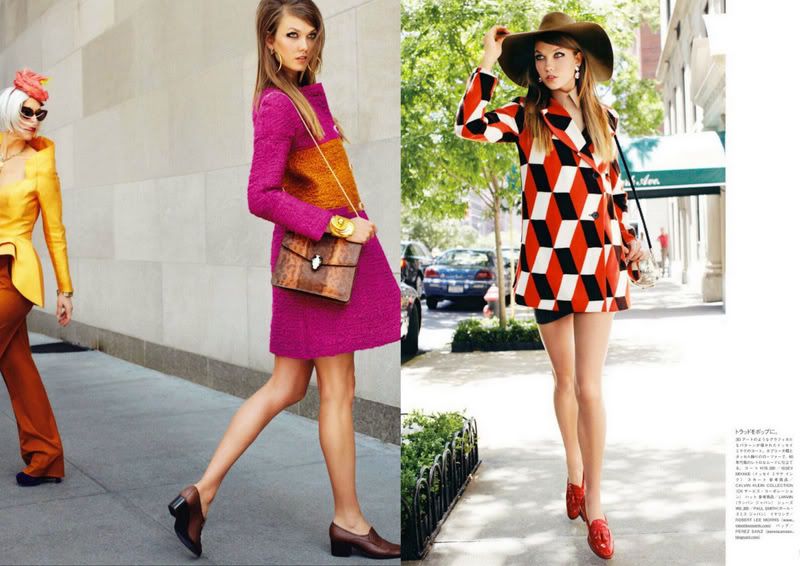 Above: One of Giovanna's editorials for Vogue Japan. Below: Whilst picture researching for this post, I made two fascinating discoveries about Gio and I. First - Our shared taste in Bollywood style crop tops for parties. Second - we have the same party Game Face.