I wasn't expecting to rave about their collection, and Jaeger London, despite their haute revamp in the last few years, still feels to me as part of the upmarket high street that includes brands like Whistles, Jigsaw and L.K Bennett. There was a gorgeous camel coat or two, and some slippery-looking, glam 70-s inspired velvet pieces that appeared at the end (almost harking back to Gucci A/W 06), but other than that, nothing I would christen spectacular. And I really, really like spectacular. Wearable, and ticking all the right boxes in terms of trends, ultimately, the word to sum it all up was 'nice.' And 'nice' doesn't really cut it in fashion.
Edit: In hindsight, I realise that when I wrote this rather brief and lacklustre review, the fact that I had just seen photos of the latest Versace and Christopher Kane for Versus collections from Milan may have influenced me slightly. There is nothing that quite gets my fashionista heart beating like a load of satin bodycon dresses in electric blue, coral and burgundy velvet. Oh my days. For the best detail pics, see Susie Lau's backstage shots (I KNOW, RIGHT??) over on
Style Bubble
.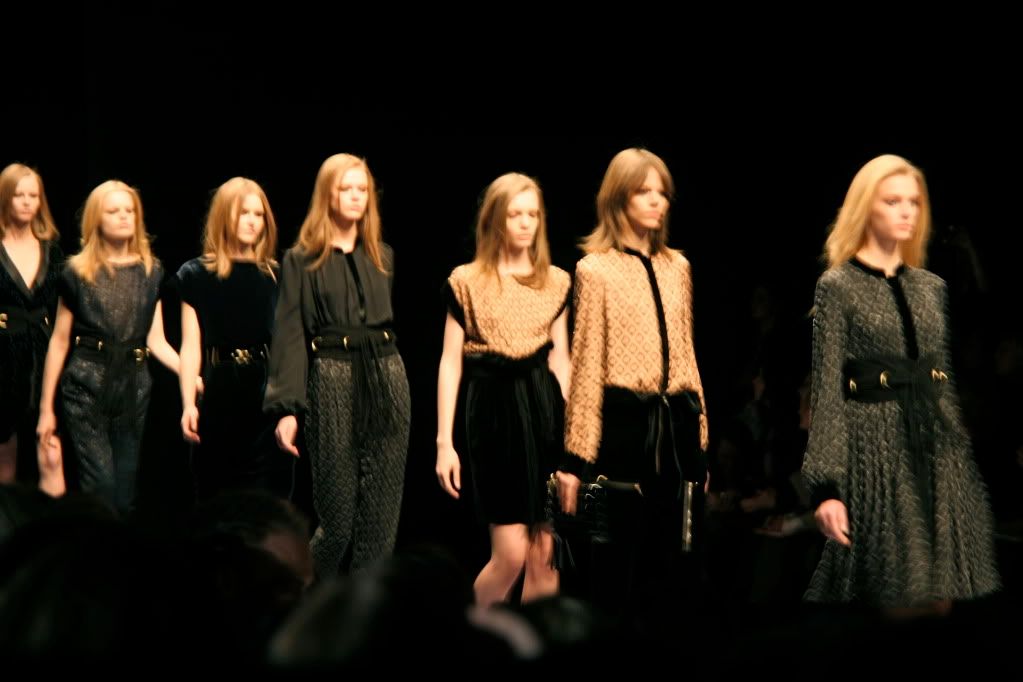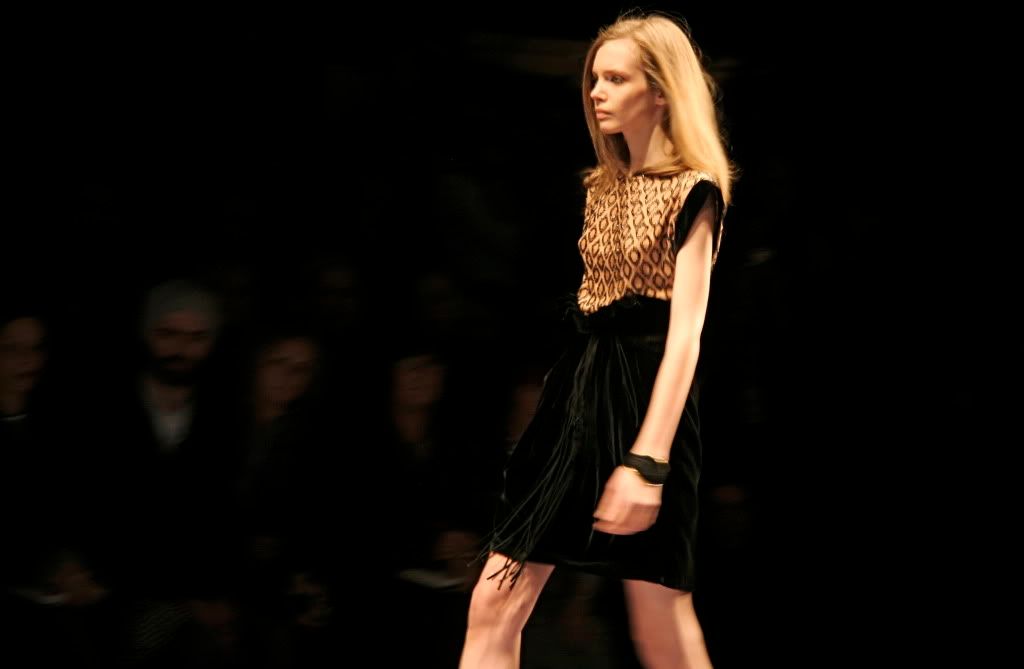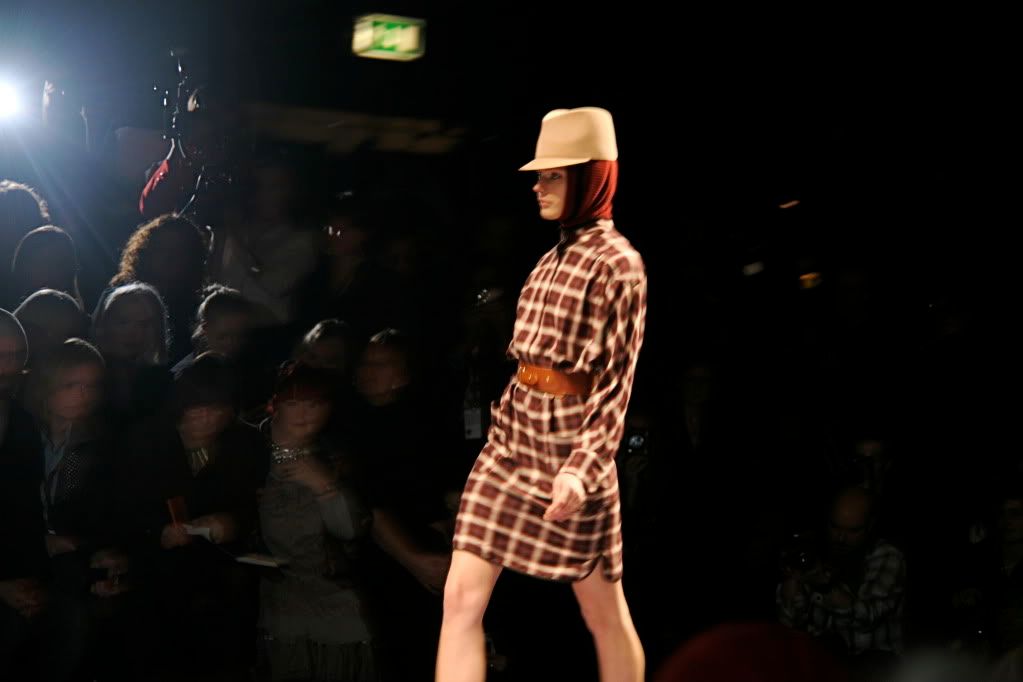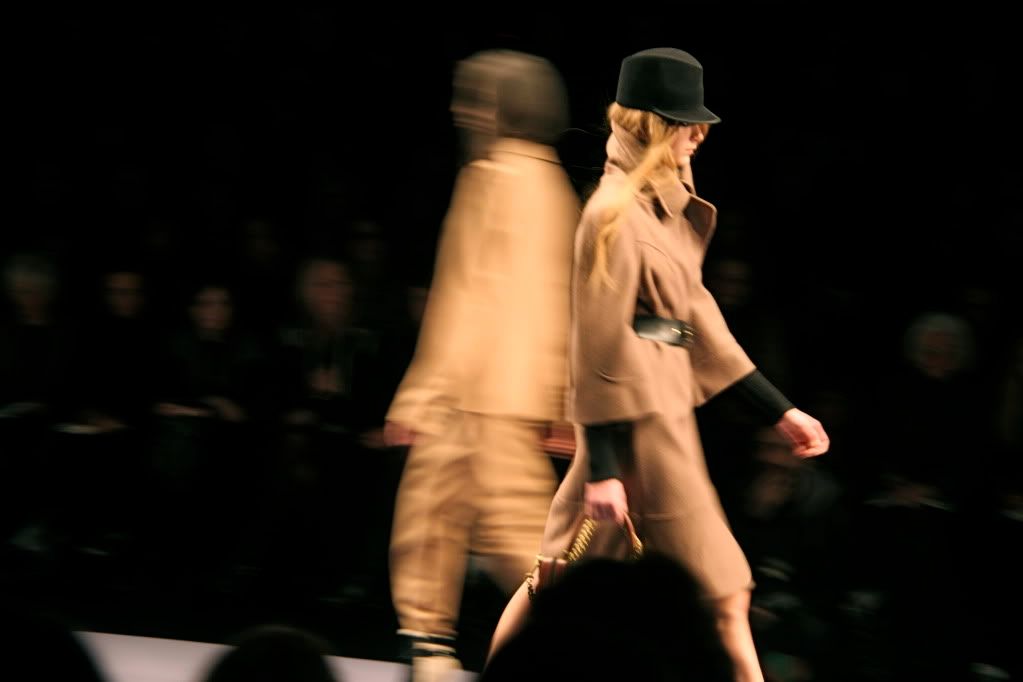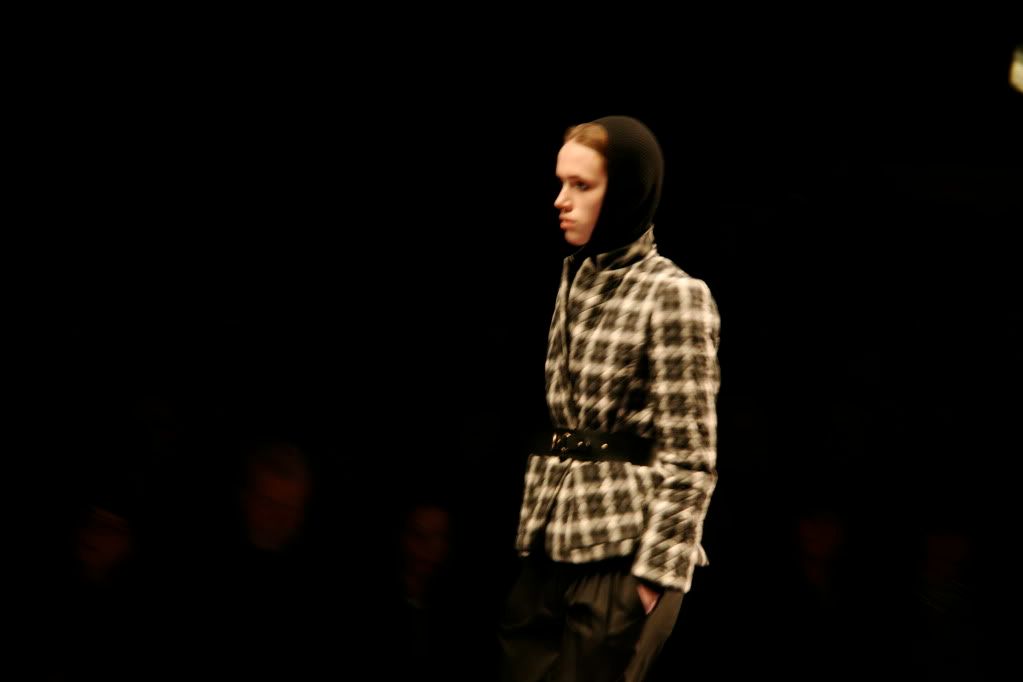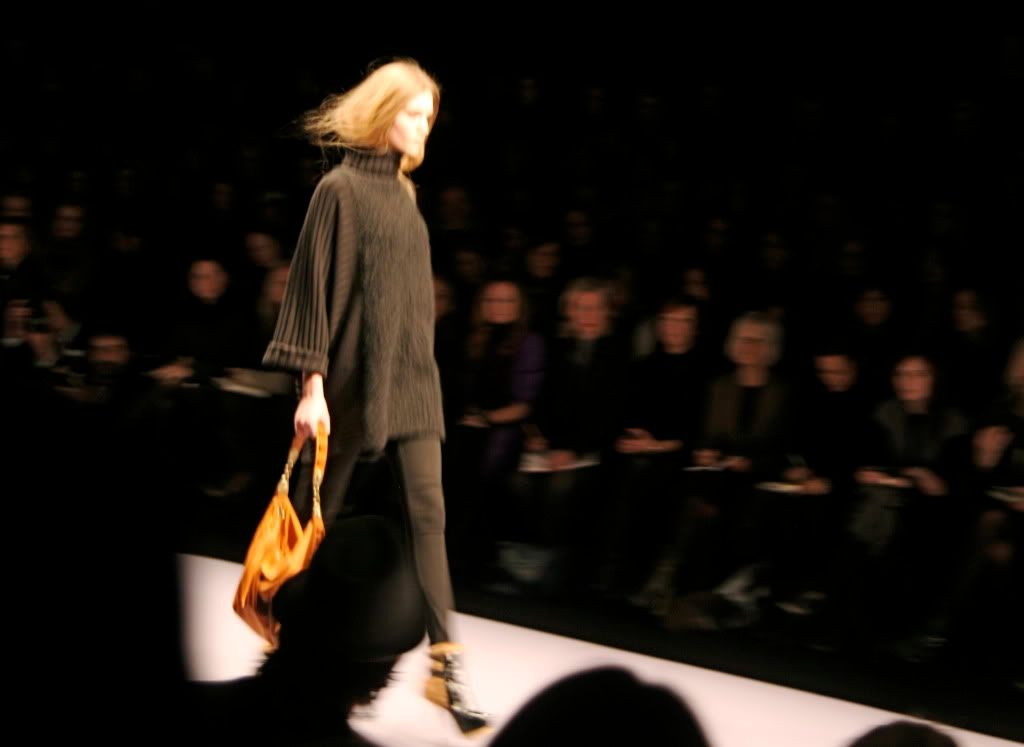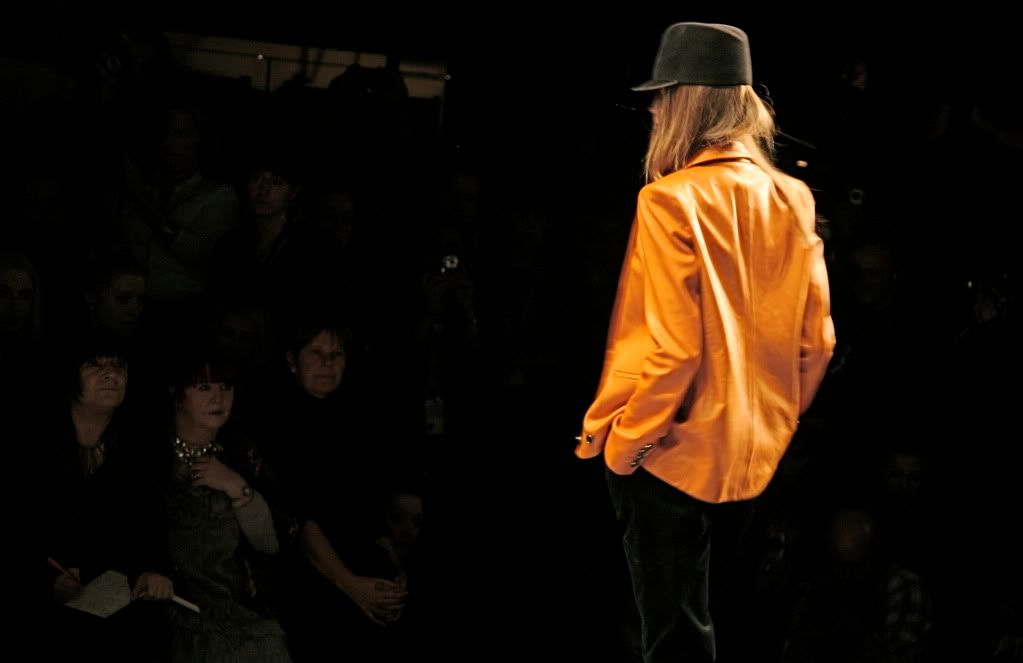 All photographs are my own, please credit accordingly.