A friend of mine informed me that I was on the ASOS homepage the other day, and I completely forgot about it until now... and lo and behold, there I am in miniature on the main page, as one of four street stylistas from London. I have to admit, I find it hilarious. Not only am have I been put in the same league as some serious style legends (Leigh Lezark included), this shot was taken at 5pm outside the Henry Holland show on Day 2 of LFW and I hadn't yet been to bed from the night before. Clearly my sartorial judgement wasn't as hazy as I imagined!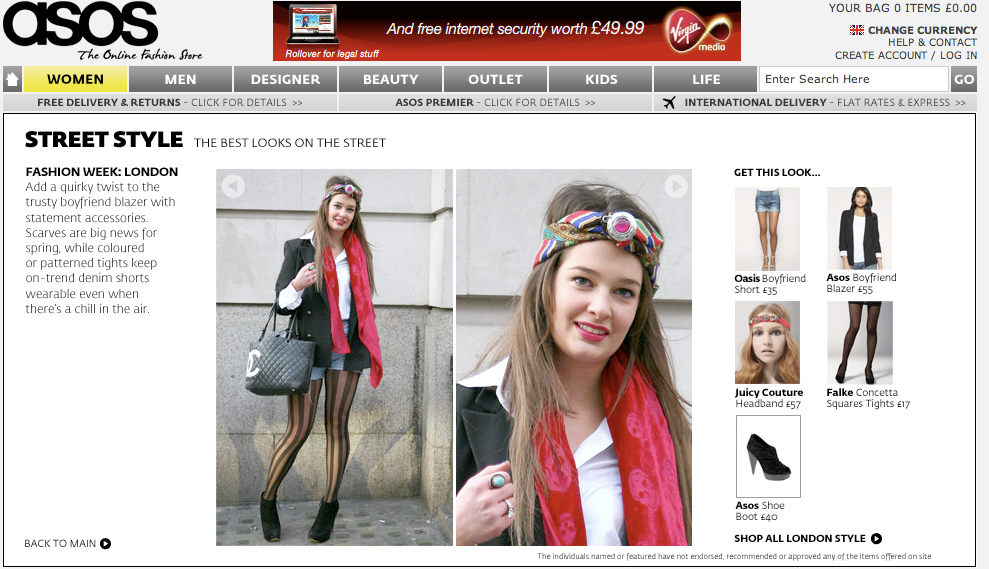 MY TOP PICKS
I've wanted to do the sheer blouse/sexy bra thing for ages but I'll never have the confidence to pull it off like this Parisian laydee...
Also, at LFW, top-knots were
de rigeur...
I suspect it all had someting to do with all the early rises.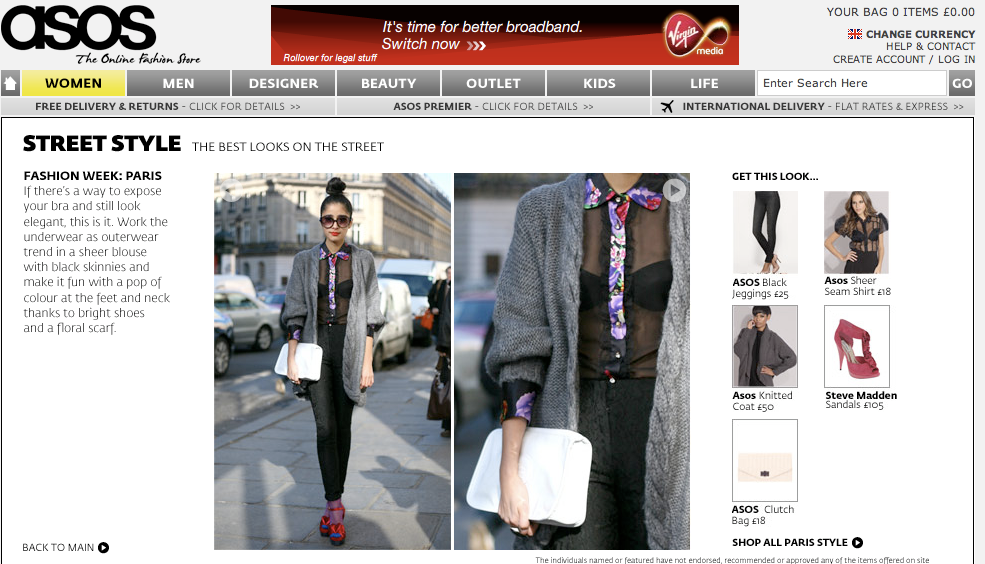 Definitely saw similar shots of this outfit earlier this week...possibly in Grazia...and I honed in on the long skirt/cropped jacket/awesome fur straight away. I already have my eyes peeled for the 1st sighting of a floor-length jersey skirt on the high street...I'll be there in a flash
.