First off, apologies for the sudden post drought, Eight London has become Eight Leeds this week as I have upheaved to university in the fair yorkshire town. Forgive the sporadic posting until the freshers frolicking is over.
I have been trying to keep abreast of the fashion week news however, and I was pleased to Kate looking substatially more ladylike at Philip Green's Topshop Unique party after the GQ awards spectacle.
In other fashion news, I've seen a lot of coverage of the teen-punk-wannabe-bad superdrug-dye job-meets-macbeth's witches hair at Proenza Schouler's S/S show, and I instantly identified it with what my own hair went through celebrating the Holi festival of spring in India earlier this year in March. I'm just not sure what Lazaro and Jack would think of my harem pants.
Macbeth babes at Proenza Schouler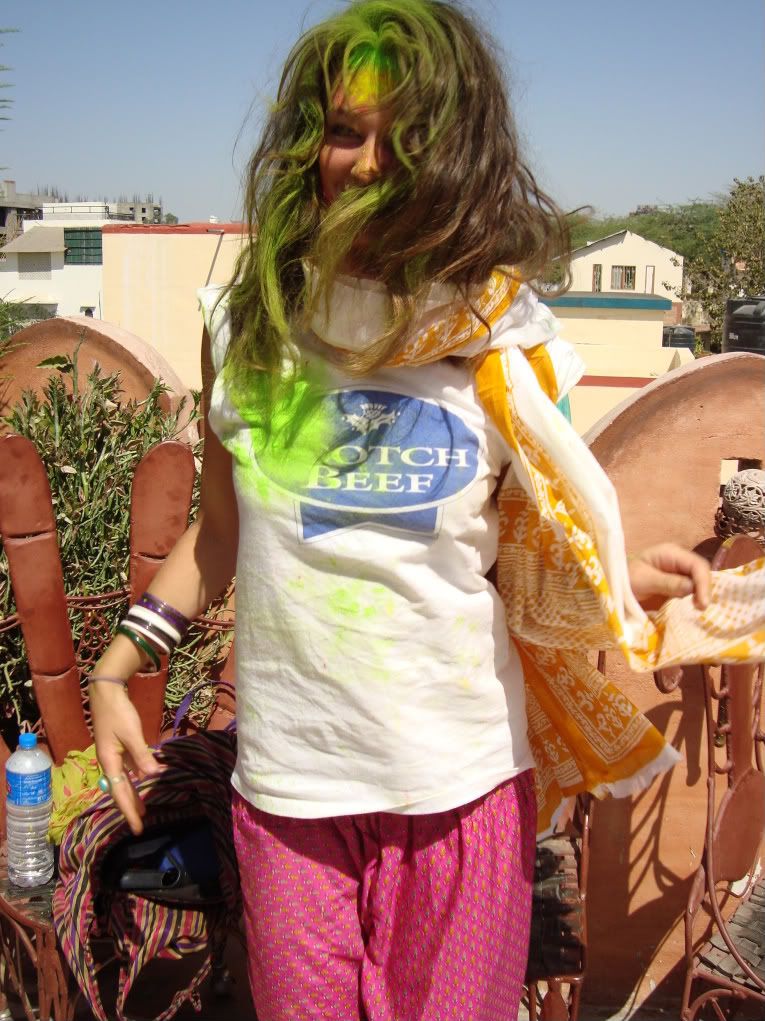 Celebrating Holi at the Pearl Palace, Jaipur, 11th March 09