Described as a 6-foot tumbling, leaping whirlwind of energy, Veruschka was by far the most unique and striking of models of the sixties. German-born
Countess Vera von Lehndorff-Steinort (her real name) brought what was for the time a rarely seen strength of personality to the job and soon became one of Diana Vreeland's favorite models. A tragic childhood at the hands of the Nazis during the resistance did not weaken her aspirations as an artist, or artwork hersef, and after leaving Hamburg she was discovered in Florence and brought to the attention of Eileen Ford of Ford models in New York. At such a great height,and with such distinctive looks, she found it hard to find work, but her 5-minute film cameo with David Hemmings in Antonioni's 1966 film 'Blow Up' opened up doors to $10 000 bookings and Vogue covers from the on.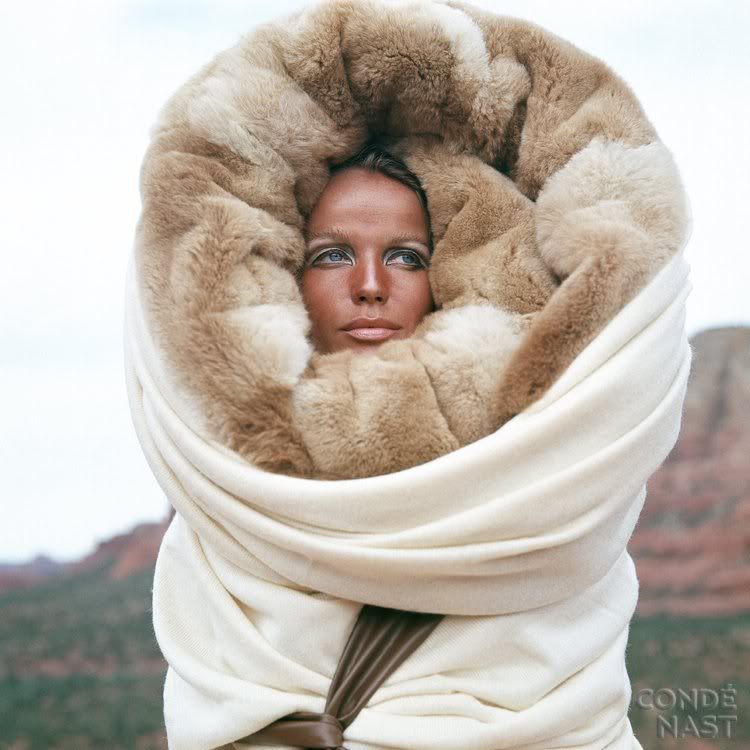 Franco Rubartelli for US Vogue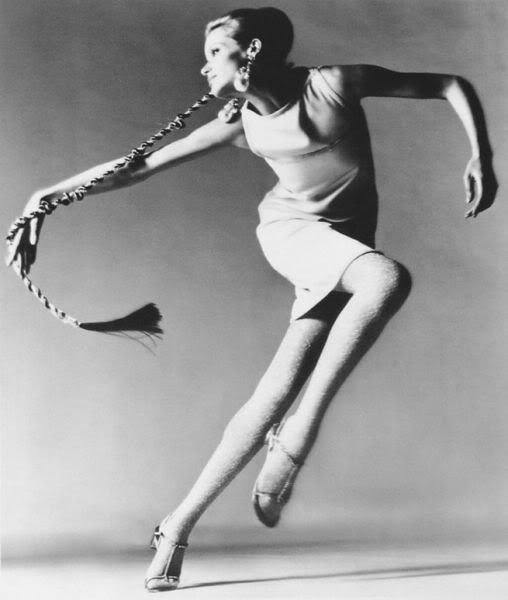 Leaping shots by Richard Avedon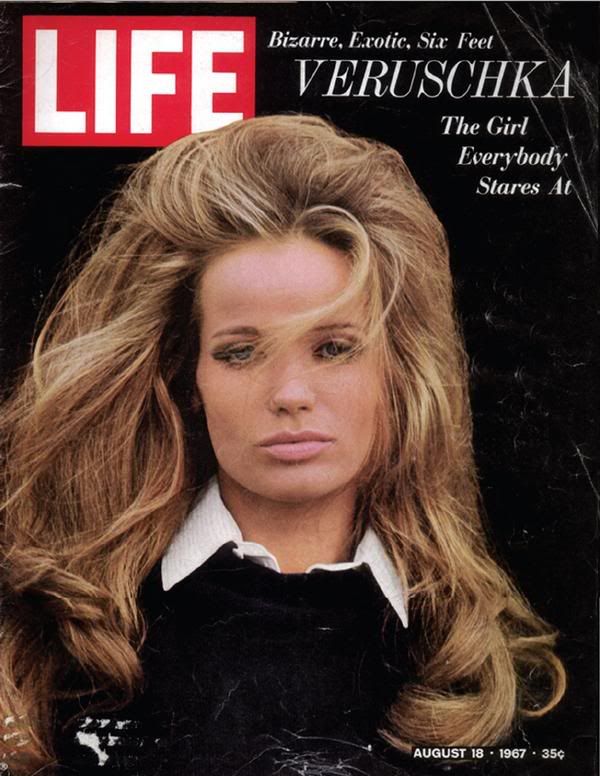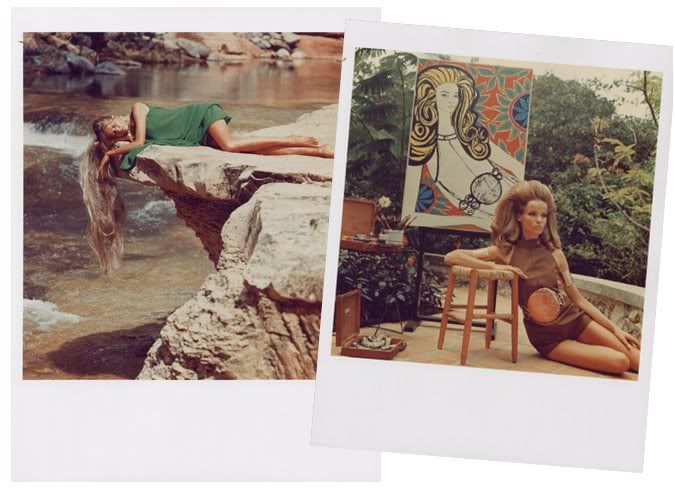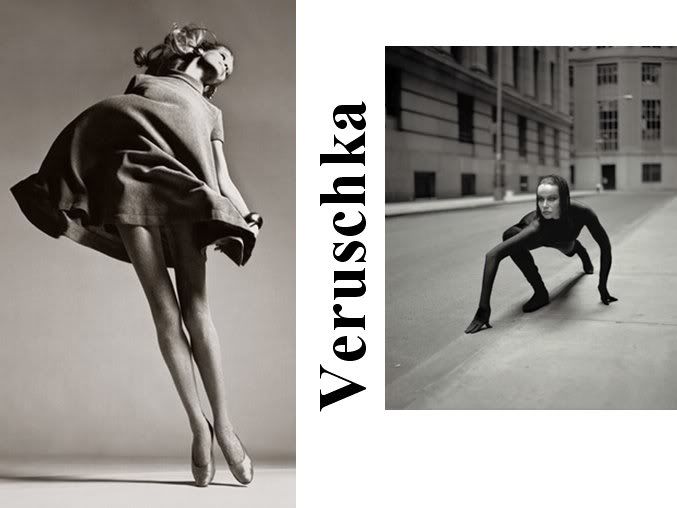 Veruschka is by far my favourite model of all time, and if I ever found Alladin's magic lamp, I would look like this wonderful creature. She struggled to find work as a model in the 60s, because she was so different to anyone else at the time, being so supernaturally tall and thin and with that incredible aristocratic bone structure. I wonder if she was at the top of her game now in 2009, would she be a top face? I have no doubt, and I don't think we will ever se anyone quite like her again.
I
n 1975, Veruschka turned her back on fashion and moved to Berlin to work on her own art. Now, she is regarded a celebrated muse, and recently published with Assouline a book of her iconic images in collaboration with David Wills titled
Veruschka.