Africa Continued:
On the Zambezi River between Zambia and Zimbabwe
There are many 'Z's in this part of the world. I like it.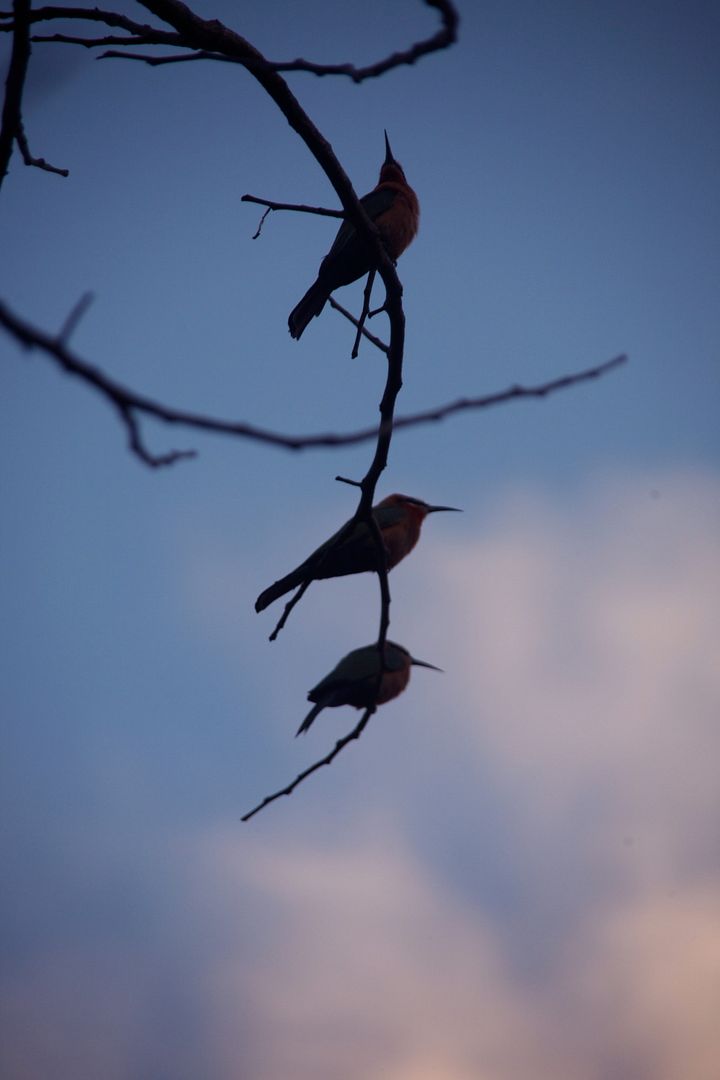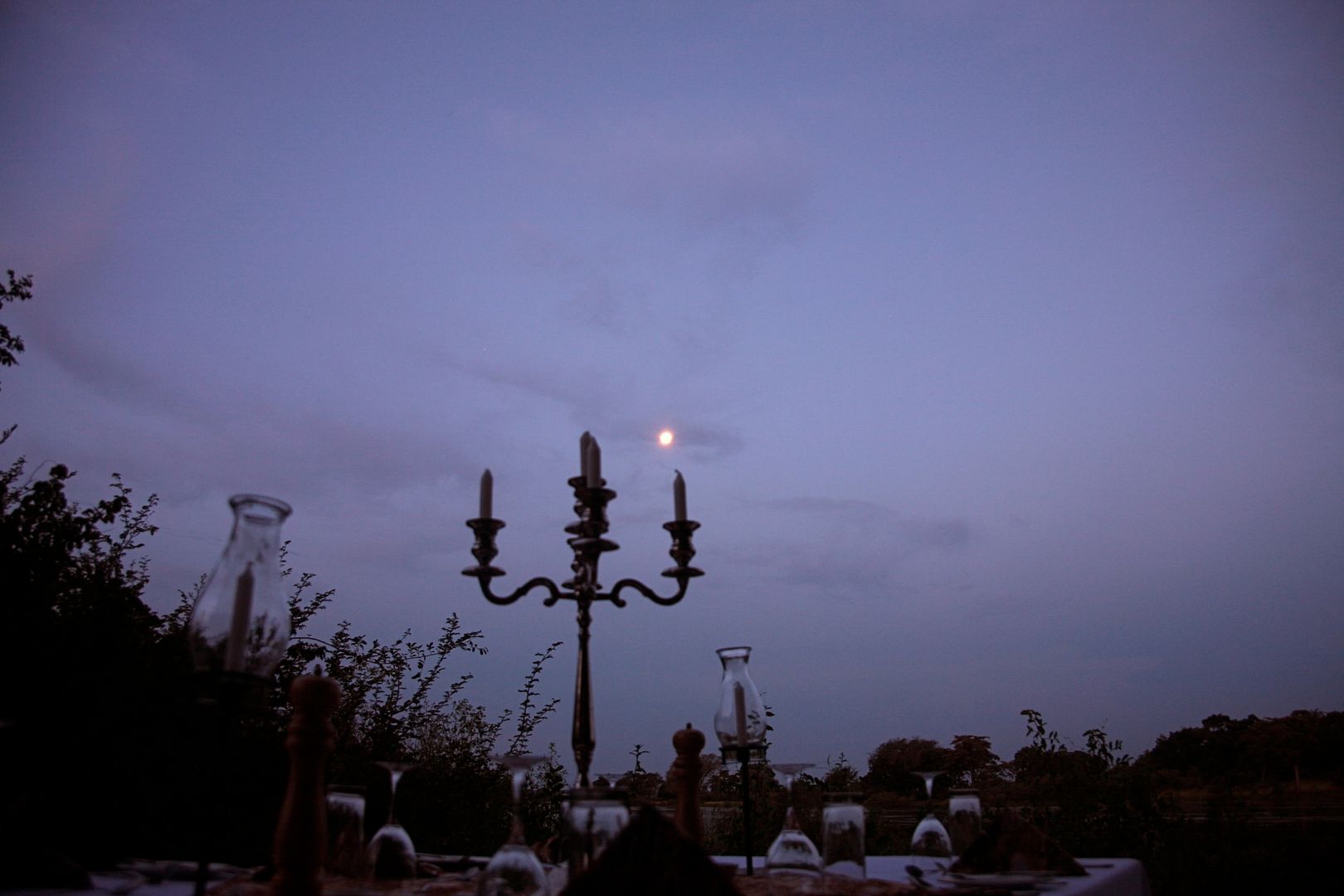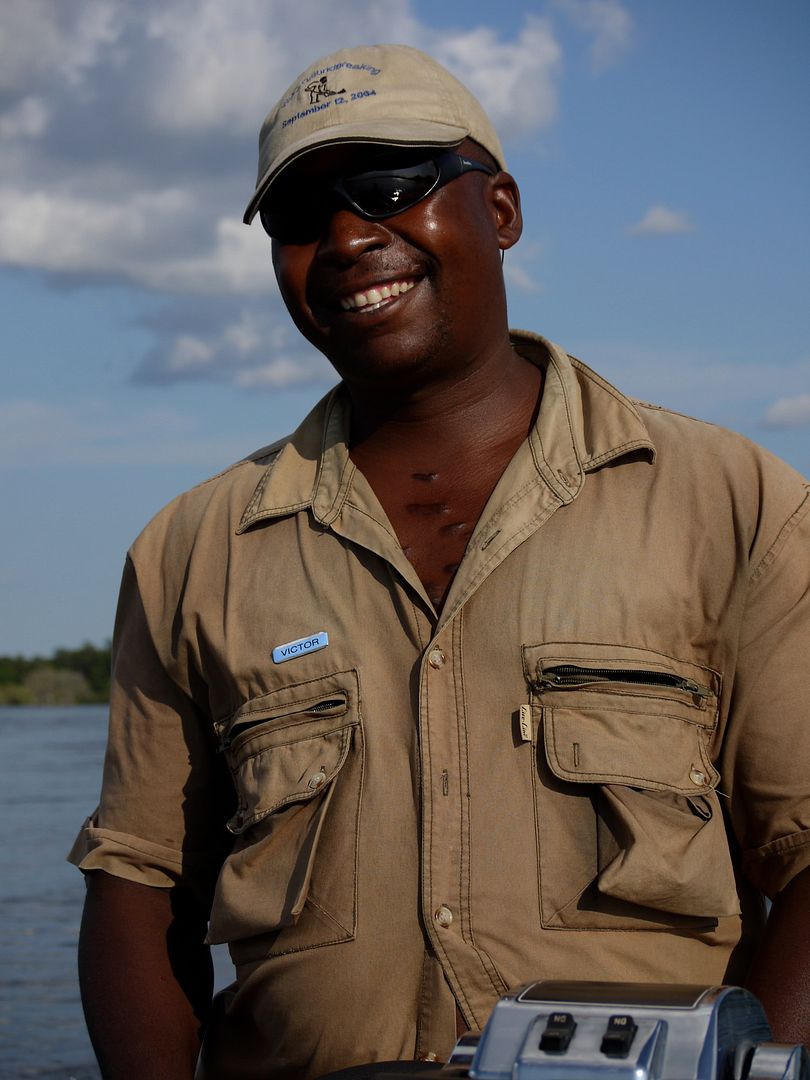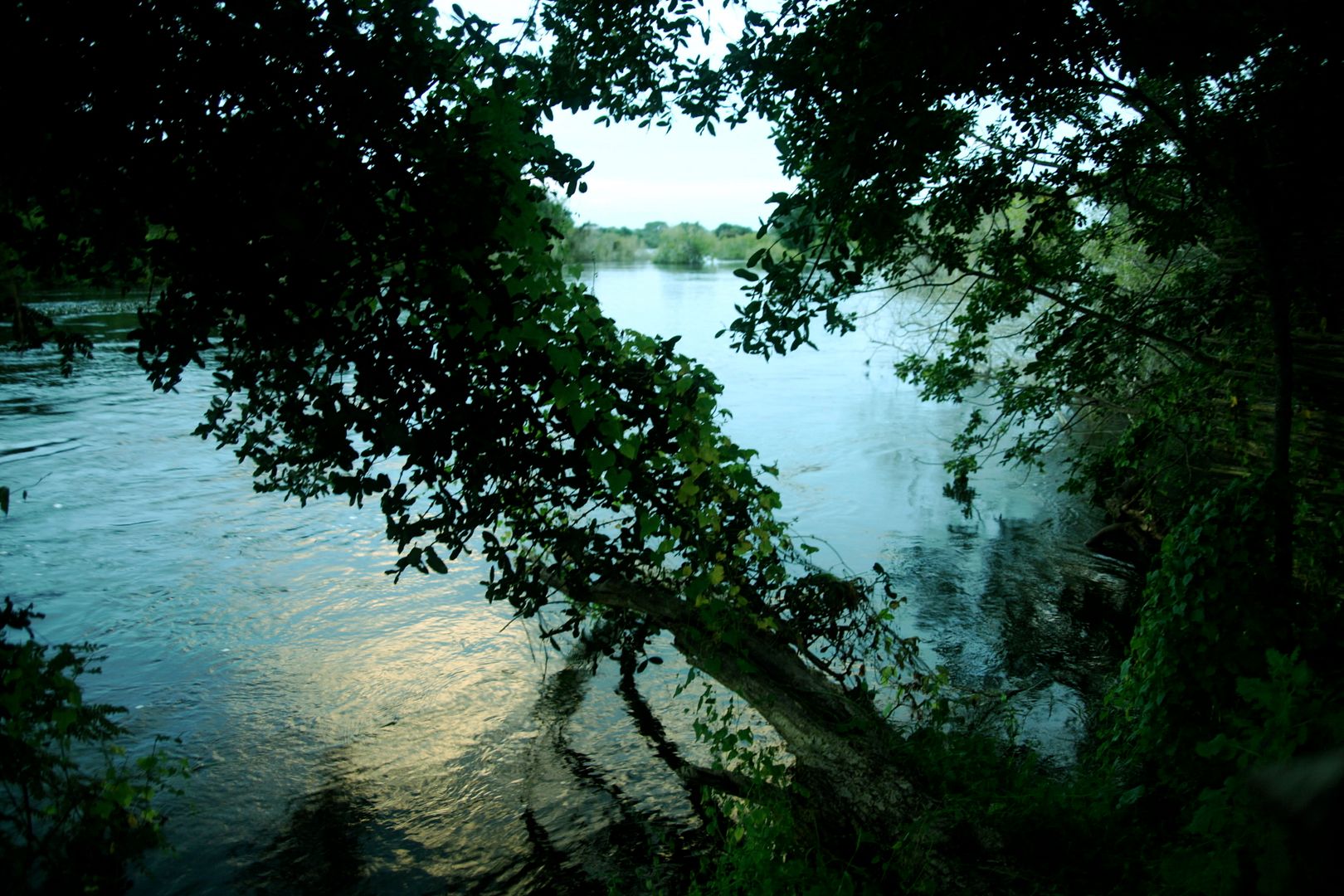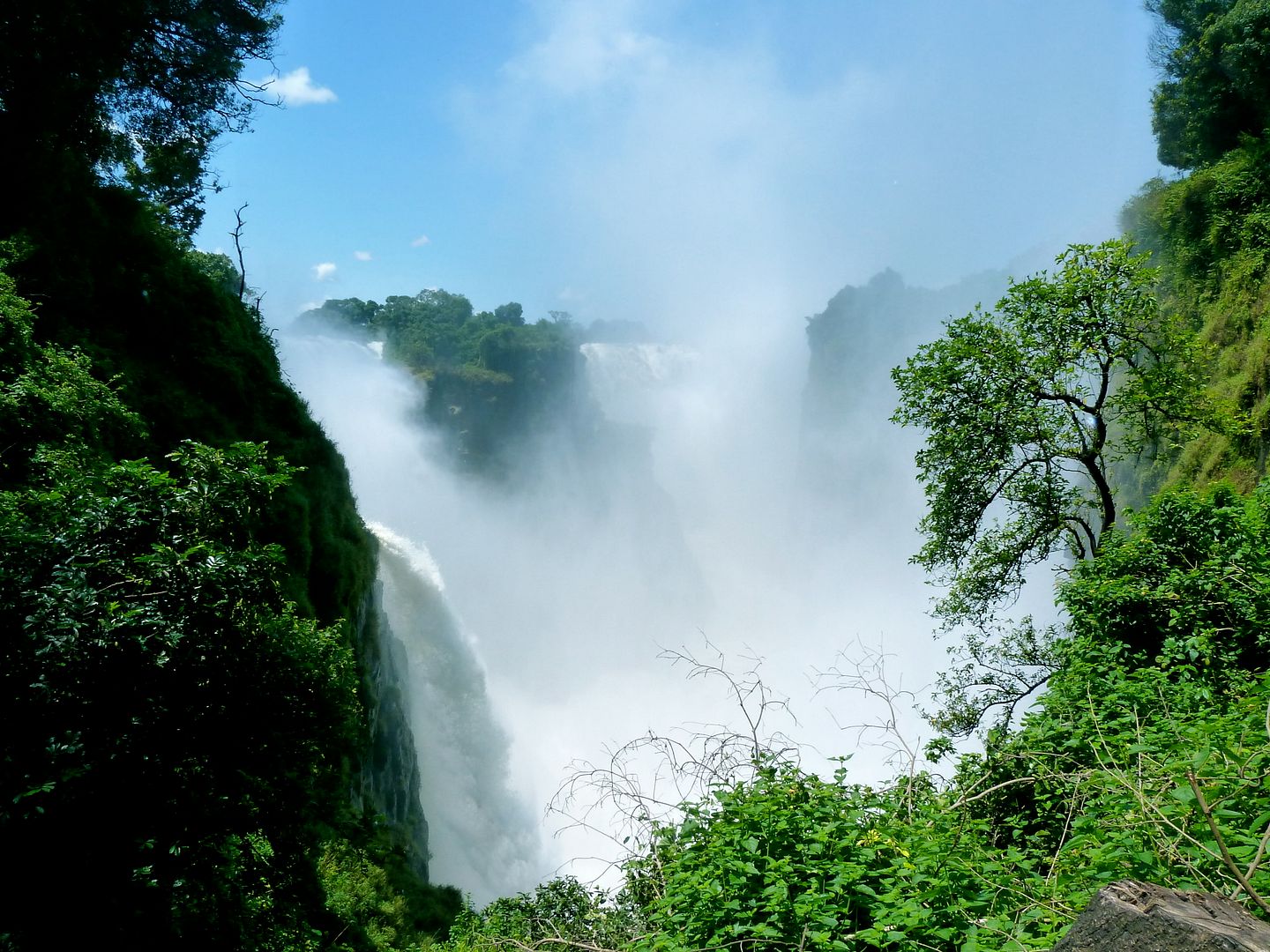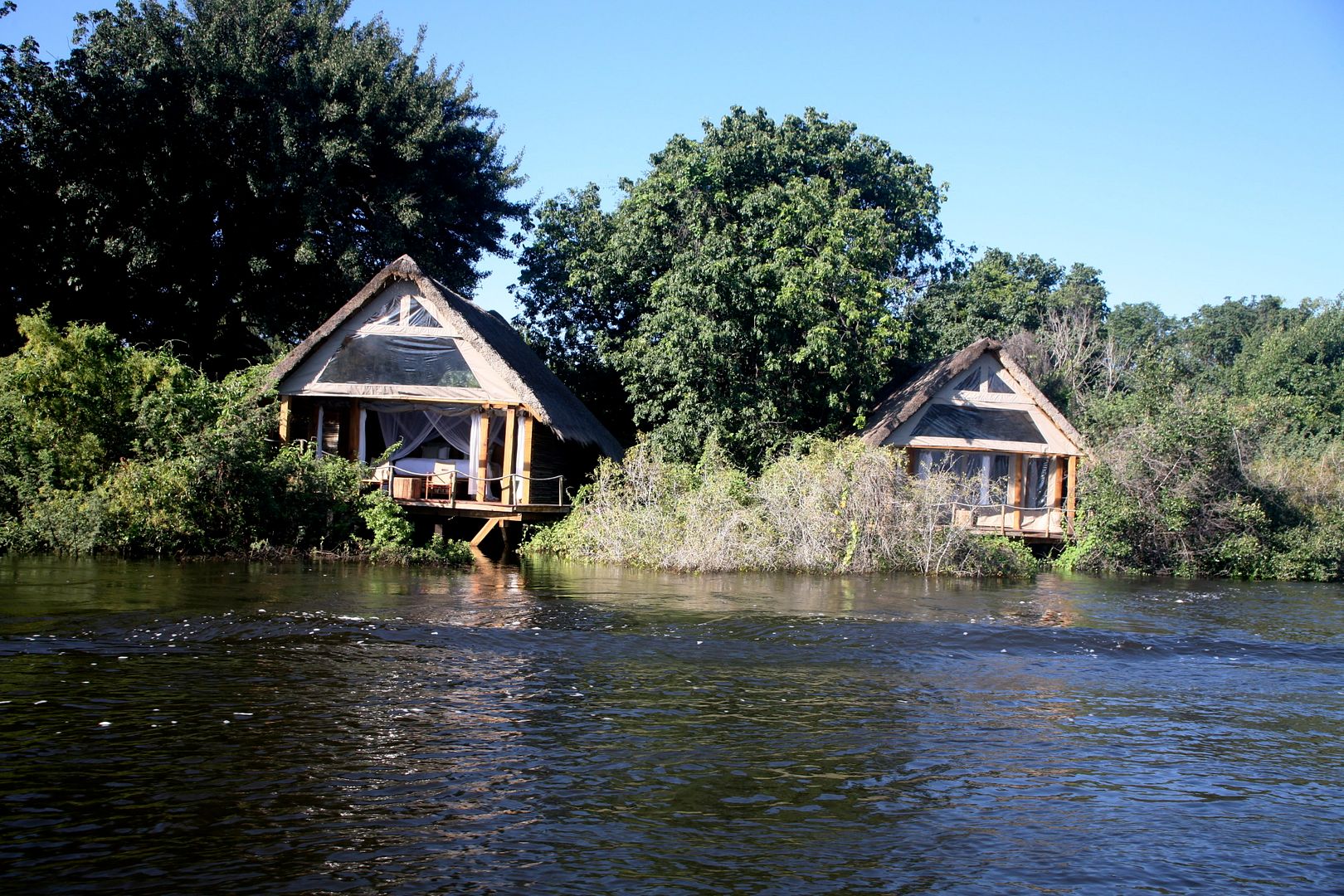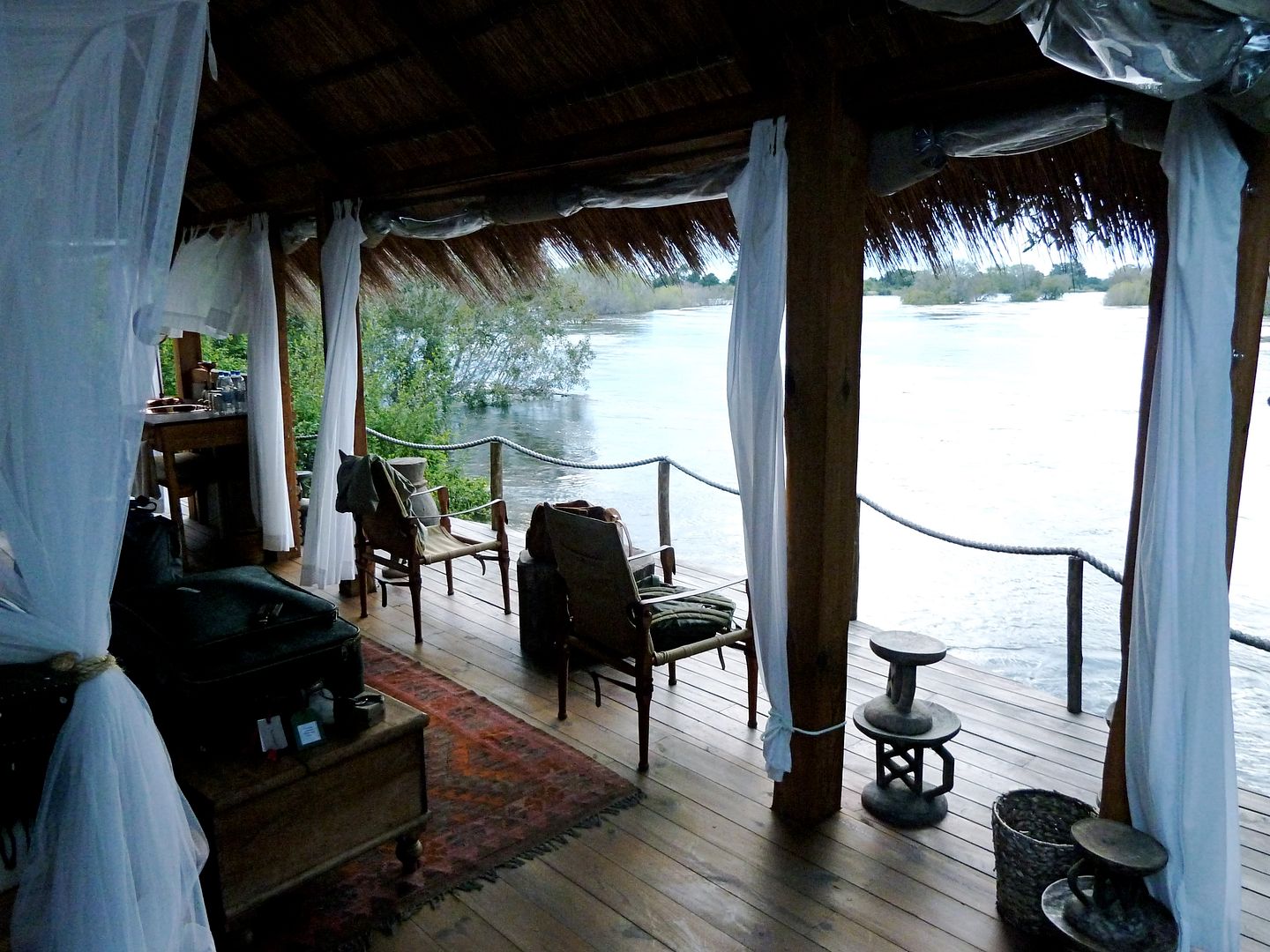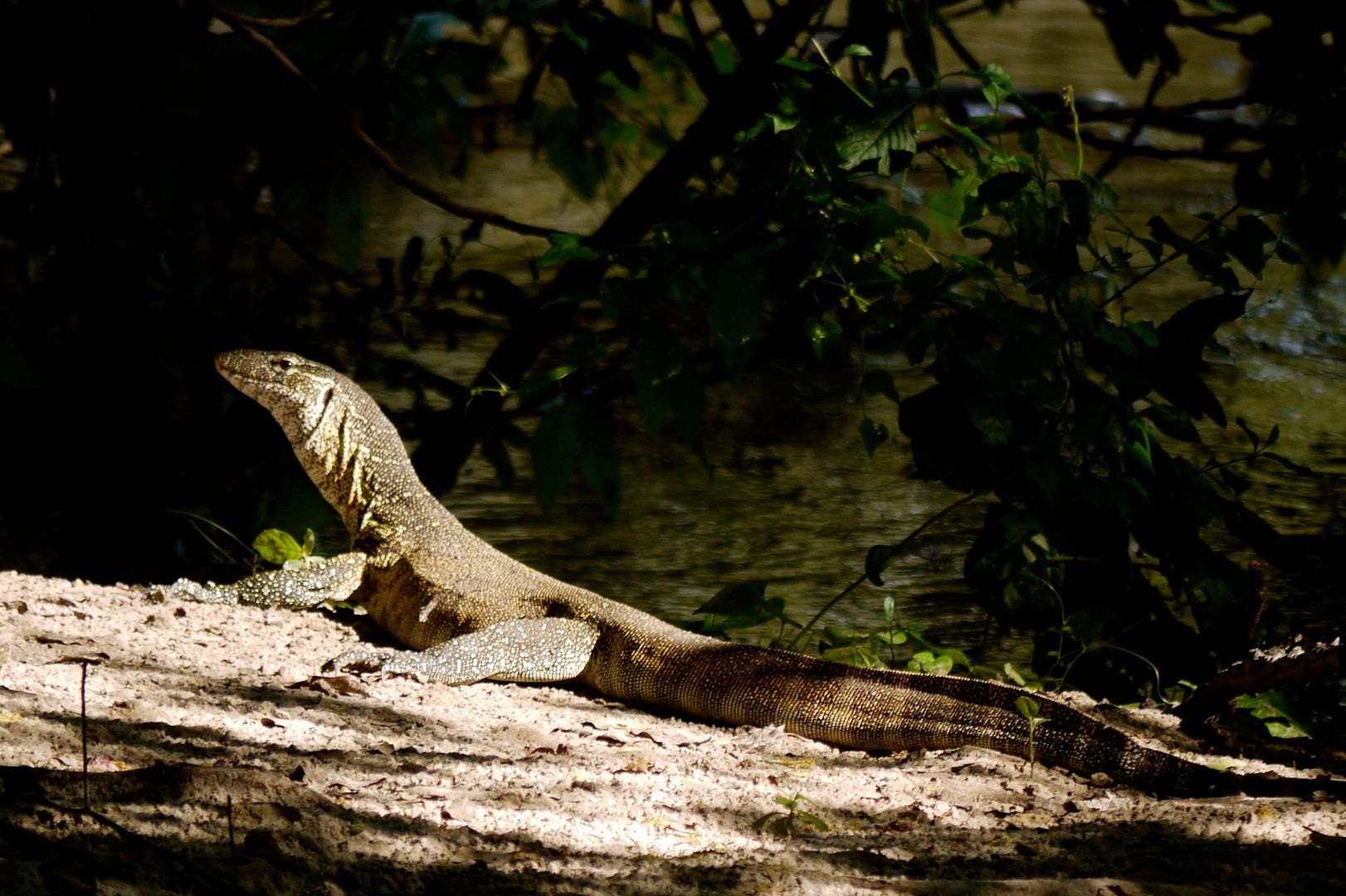 The second part of my African odyssey was spent at Tongabezi, on the banks of the Zambezi river on the Zambian side. The river was swelled to its brink at this time of the year, so our view of Victoria Falls wasn't brilliant for all the rising mist and showering rain. Something insane like 10 million tonnes of water was going over the falls every second. The rising water wasn't just an issue for photography either... our accomodation was wall-less wooden structures built on an island in the middle of the river. I felt very close to nature, especially as the water level rose everyday and every night I could hear hippos and crocodiles splashing around at a very real and horible distance. The surroundings were breathtaking though, and I got right into the jungly spirit, even bonding with this monitor lizard who popped by every afternoon. I spent 3 days in a Garden of Eden.
Our brilliant guide, Victor, revealed his real passion on our last day in Zambia. He was a crocodile hunter (see the scars of his toil on his chest) and has SIX HUNDRED crocs to his name. Crocodile hunting here is not for sport, but to protect the local village communities and also threatened wildlife species. The only weapons he ever used were his bare hands and a spear.