On Friday (Saturday and a bit of Sunday) it was my 20th birthday. Birthdays are those occasions which you either allow to pass you completely by with a shrug, or choose to embrace at the last minute; rustling up some party for 50 of your nearest and dearest, rushing out and rashly blowing £80 on champagne and lollipops and spraying your hair lilac. I chose to do the latter.
The official theme was glitter wonderland, but I decided I looked more like a post-modern Marie Antoinette, except my palace was more of the Moroccan pleasure variety than Versailles.
In my books, twenty years of life deserves twenty nonsensical hours of celebration (and then some.) Kate Moss eat your heart out...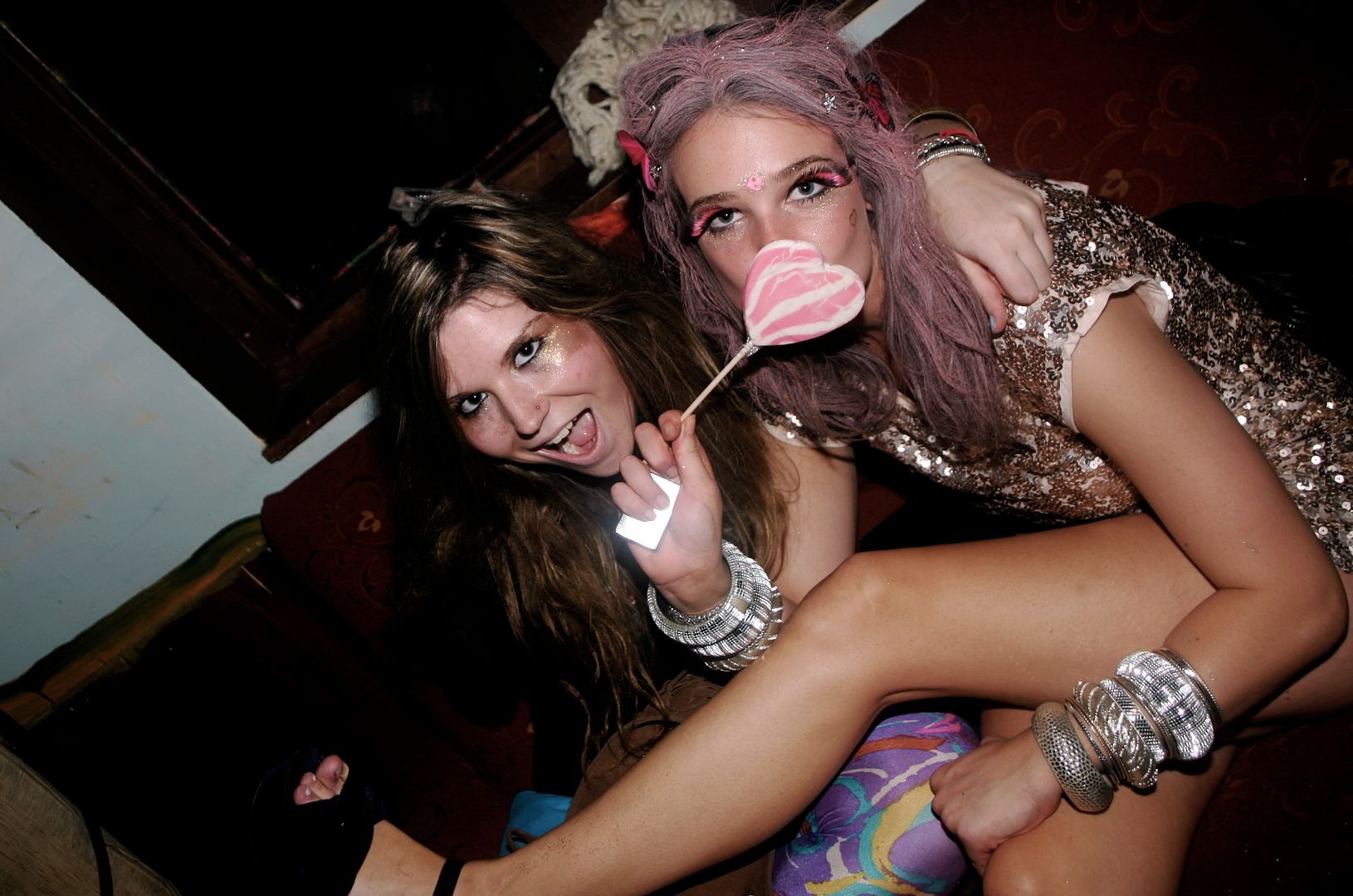 Now it's monday morning, I have a french grammar exam in a week, my bedroom looks like judgement day has been and gone, and I'm left with nothing but a pile of Swizzels lovehearts, hazy memories and at least 50 photographs of me with my knickers on show.