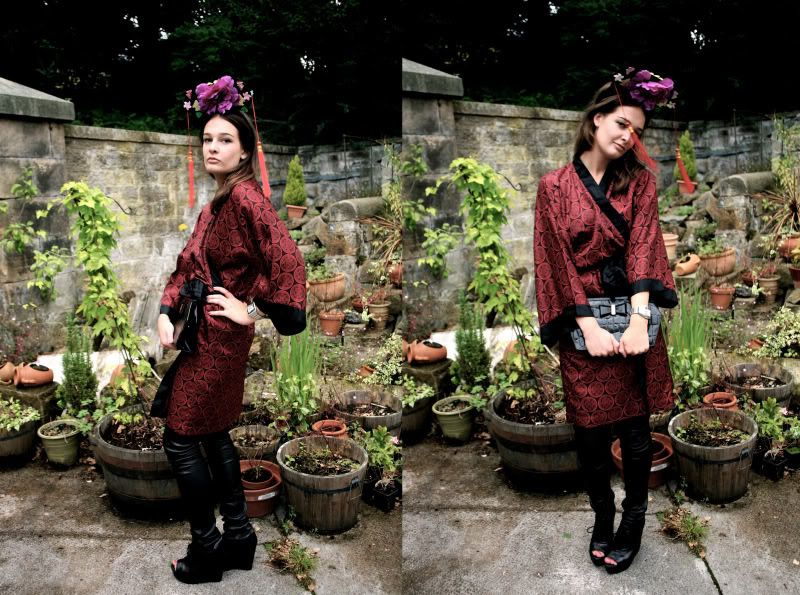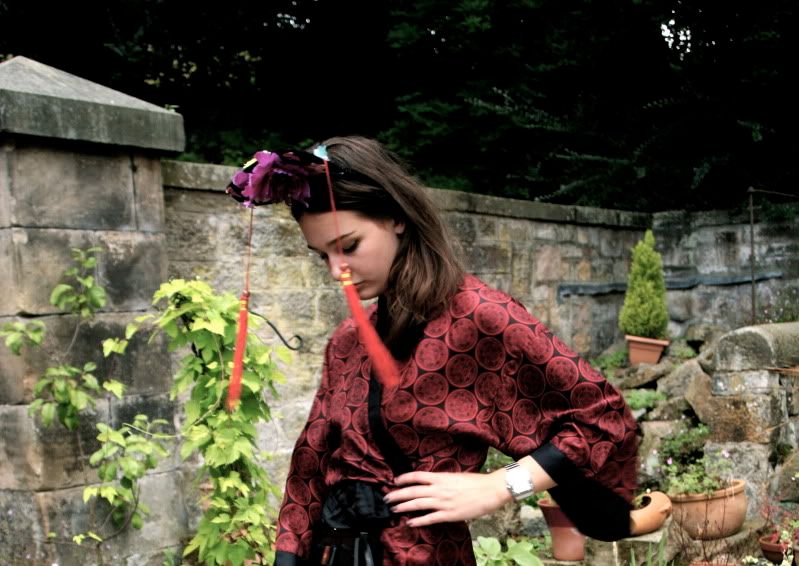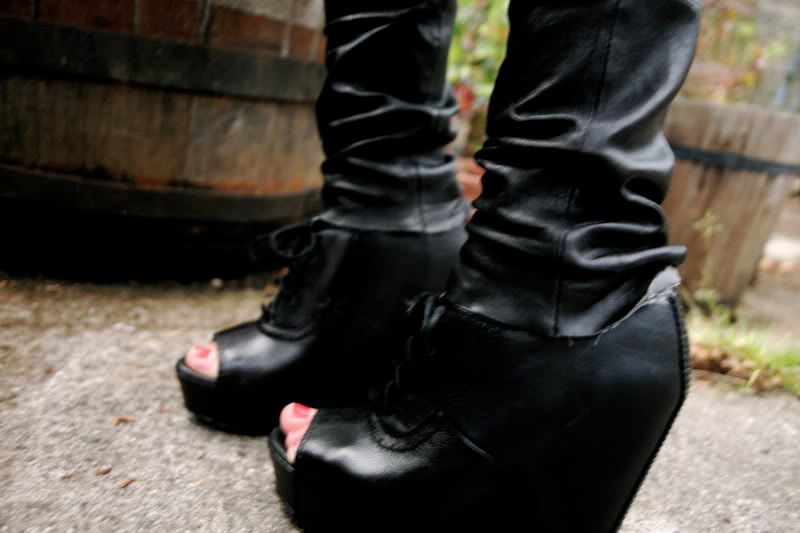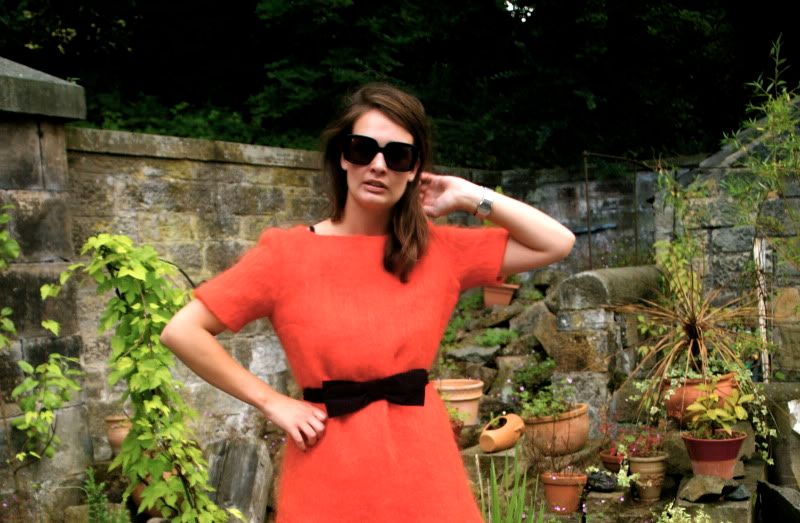 Sunglasses Alexander McQueen
Leather leggings by Alma
Platform boots by Steve Madden
I had hoped to go vintage shopping in New York, but as things happen, it didn't. Instead, in the week I've been back home, absolute treasures have just been jumping up and slapping me in the face. The great thing about second-shopping in Edinburgh too, is that things have second-hand prices, not couture prices, as is more commonly occurring in London and other European cities.
If you're an Edinburgh resident, head to the Capability Scotland charity shop in Stockbridge ASAP! as some angel has obviously just offloaded a lifetime of fashion wins. I picked up this fuzzy orange Jerome L'Huillier number, which the photos really don't do justice, the chinese dressing gown, and the YSL-if-you're-looking-from-far-away clutch, among other utter joys.
Expect both ensembles to resurface at LFW. Without a doubt.