What better way to celebrate my blog's first birthday than with an international delivery all the way from Australia? Particularly when that parcel came exquisitely wrapped, and contained a bejewelled secret...
Within the pages of a 1930s copy of Disraeli's biography, lies a coded story from a debutante's diary, containing secrets spanning decades, cultures and continents. Within the lost pages, lies a clue, a relic of exotic,
tortured elegance
; an elephant beetle ring set with Swarovski crystals.
...And so I joined Mimco's
Unpredictable Revolution.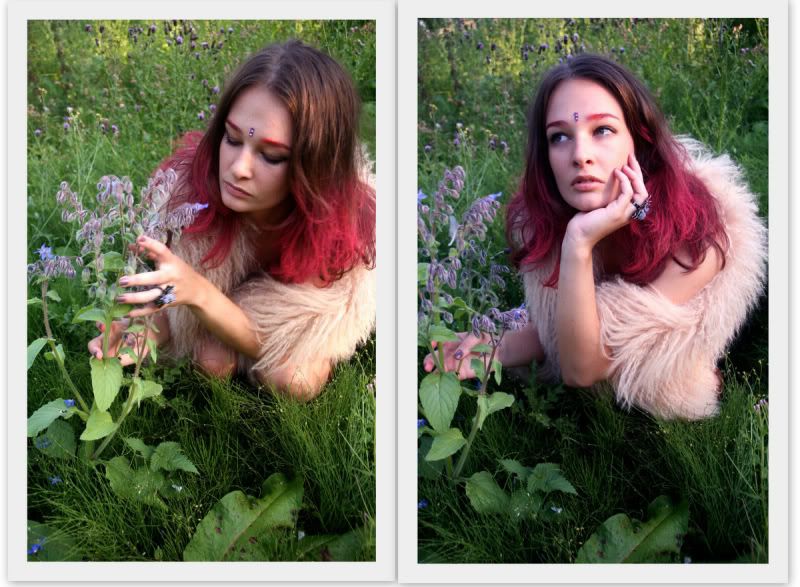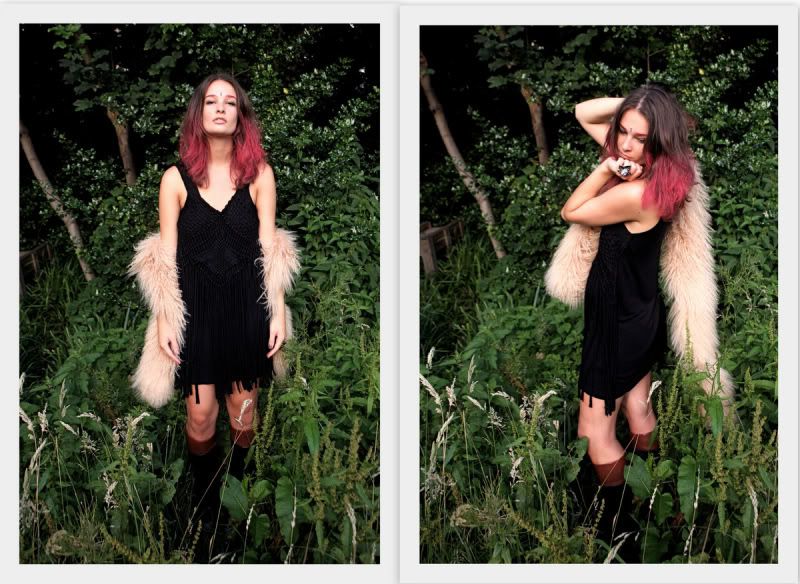 Nail colour is my current favourite, 'greige'; Jermyn Street by Nails Inc
Nettle stings obtained with great skill
When I was asked to participate in Mimco's Unpredictable Revolution, I chose the elephant beetle ring straight away; I've always had a weakness for all things exotic and a bit surprising. I'm glad I was given opportunity to think up a shoot because now that I'm home for the summer, it was the first time I've had a chance to explore my garden and appreciate it's sensational beauty. I've lived in this house with my Mum for nearly 7 years, and up until recently, I only saw our garden as a plot of disused land; a steep sloping wasteland of broken greenhouses, fallen-down fences and weeds. But now, I see it as a paradise; A harsh wild paradise of thorns and brambles and rabbit holes, but also of lovely wild birds and animals, beautiful flowers and as I have discovered, exquisite photogenic scenes. My unpredictable paradise.
Watch the stunning Emma Balfour stalking another garden paradise in the Mimco film. I only watched the video after taking my own pictures but I guess wild gardens seem to be on the brain...