Vogue UK April 2004 Cover Shoot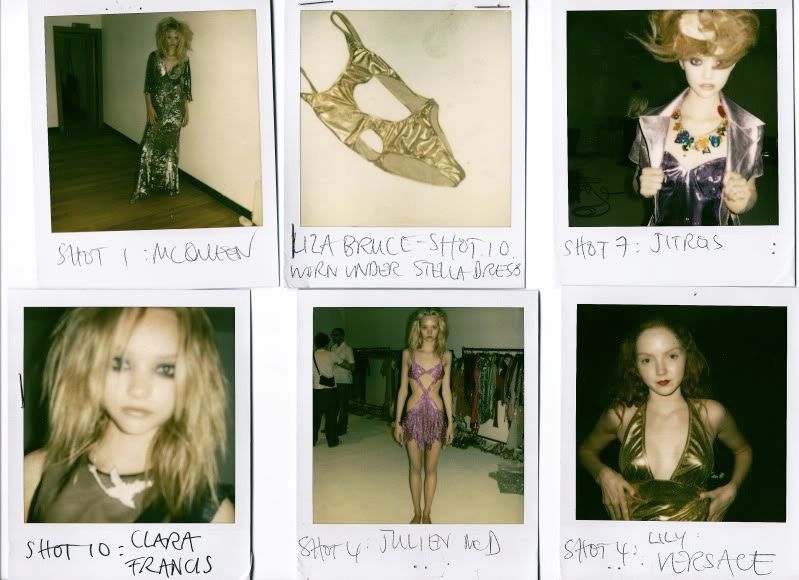 This time last year I was working in the fashion department at Vogue

. A whole month of hard work, ringing phones, countless trips to Tony's and small, private heart attacks. A whole month of fascination, inspiration and clumsily-concealed fear whenever Alexandra Shulman walked into your lift. My favourite jobs of all were the ones when I was sent down to the Conde Nast archives to research shoot ideas for one of the fashion editors. Many moons since I have dreamt of one day being once again allowed to enter those hallowed halls of wonder.

No such glamorous happenings this summer unfortunately, by no fault but mine own of course. I am instead spending this summer archiving my own 'magazine'; the twenty years of my life in loose pages. I have been battling thousands of photographs, tickets from the Budapest metro from years ago, hundreds of magazine tears which have graced my walls in four different bedrooms of mine over the last 18months... I'm a picture-person, a book-person, a goddamn hoarder if I'm being frank. Bags of old favourites have been lugged across town in the name of charity (I even crossed the road with a girl wearing one of my cast-offs the other day; I didn't mention it.)

Above are a collection of lost treasures which I picked up at Vogue during the august office clear-out. These polaroids from April 2004's cover shoot featuring Lily Cole and Gemma Ward were doomed for the bin, but I couldn't let them go. In my eyes, they're a little piece of fashion history (besides, how much would you pay for Kate Moss Vogue polaroids from back in the day on ebay?) I'm not going to ebay them, but hoard them along with everything else. And maybe in twenty years time, I can return them to the Conde Nast archives, and I'll walk those hallowed halls again.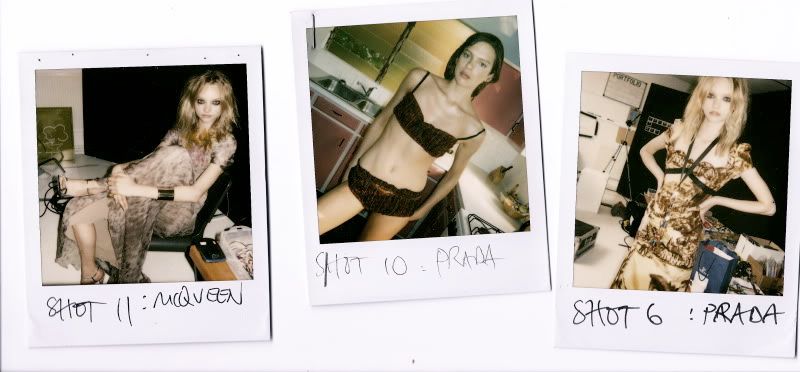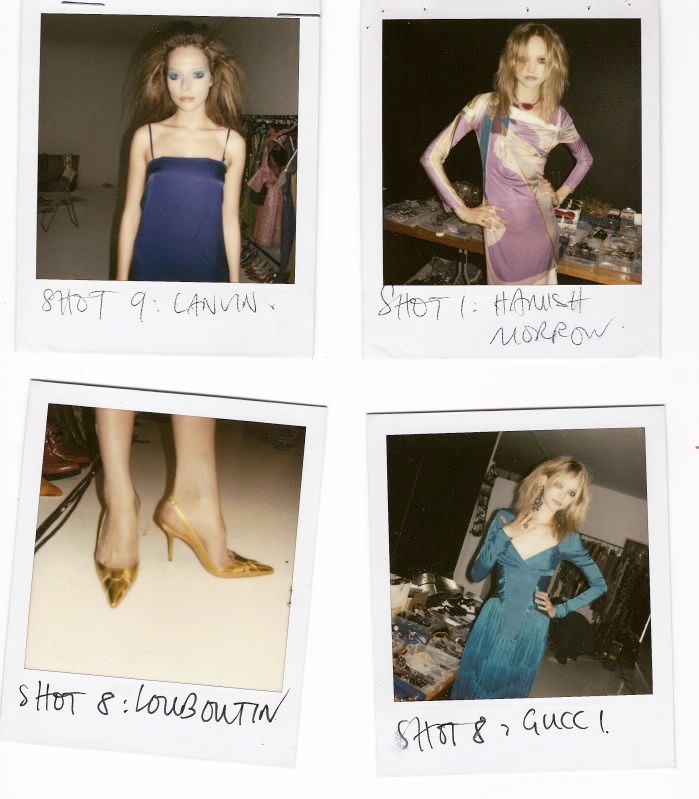 Scans my own, please credit