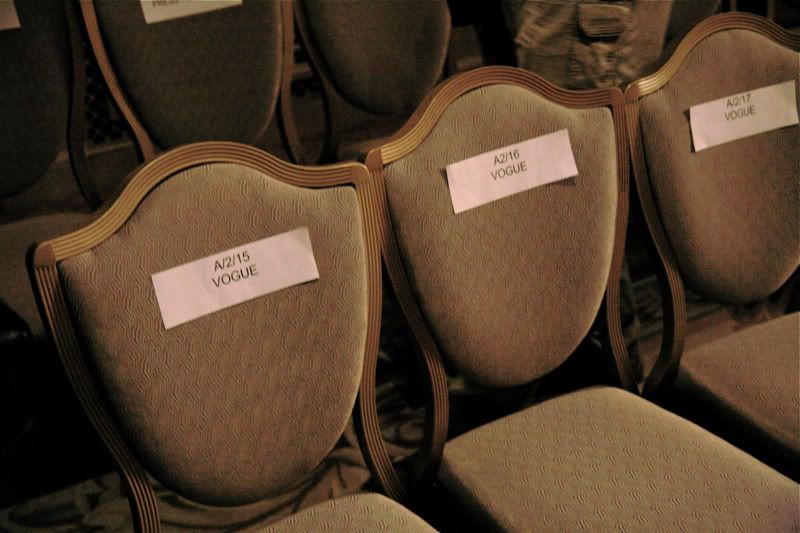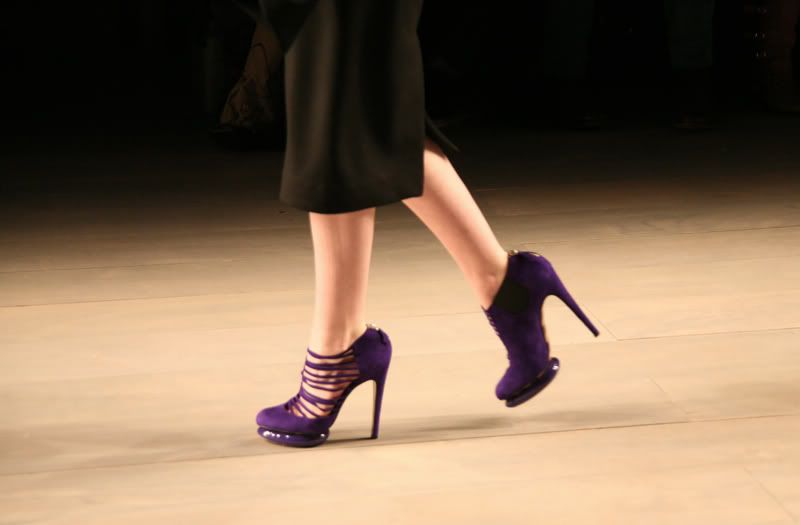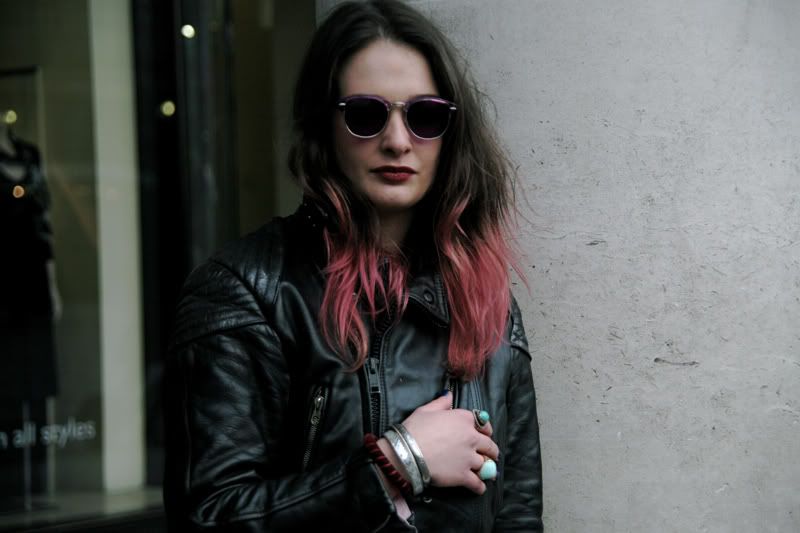 Seats at Maria Grachvogel at the Savoy Hotel
My day one look, described by BlowOnline as '90s grunge chic'. The purple tinted glasses certainly made the weather seem much more rosy.
I'm not going to make any ambitious promises about posting in real-time about fashion week, and besides, I'm seeing so many great things that I'd prefer to go through my photos with thought, and consider reviewing them with care. Everything these days is so hectic, it's all about FAST and NOW. People are tweeting live from shows, which I find quite bizarre, and a shame, because they're concentrated so hard on their phone screen that they're missing the show itself. Everyone wants to be the first to comment, the first to post photos online, and you can feel the stressful panic vibe off everyone in the press lounge.
So don't expect any hectic 3am posting from me, I'm afraid, I'm spending too much time watching the show.