"You're to come away at once, out of danger. I've got a motor-car and a basket of strawberries and a bottle of Chateau Peyraguey, which isn't a wine you've ever tasted so don't pretend. It's heaven with strawberries."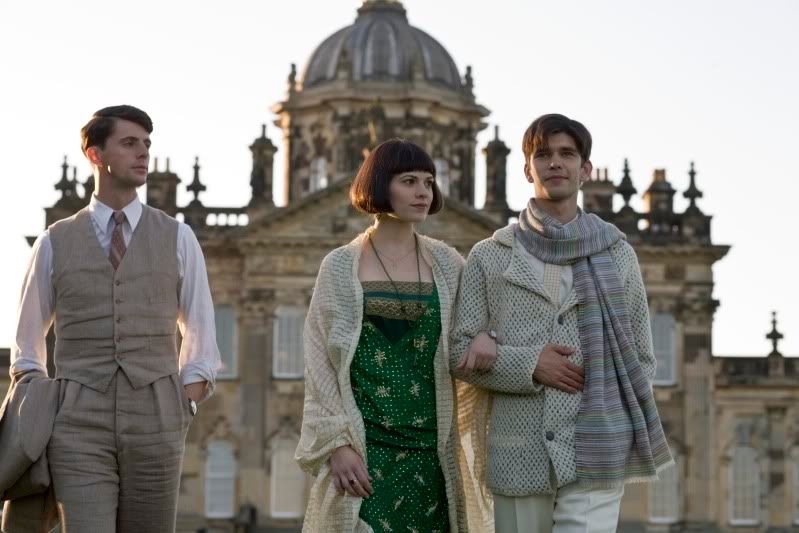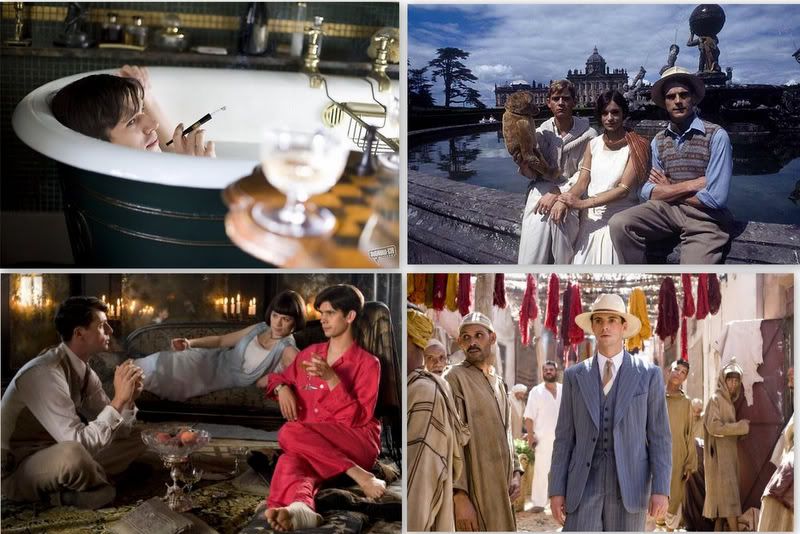 "If you asked me now who I am, the only answer I could give with any certainty would be my name. For the rest: my loves, my hates, down even to my deepest desires, I can no longer say whether these emotions are my own, or stolen from those I once so desperately wished to be. On second thoughts, one emotion remains my own. Alone among the borrowed and the second-hand, as pure as that faith from which I am still in flight: Guilt."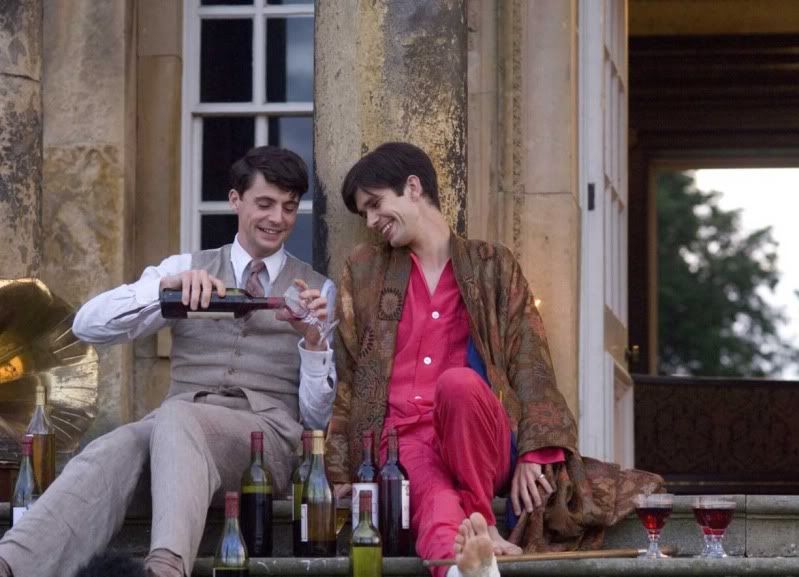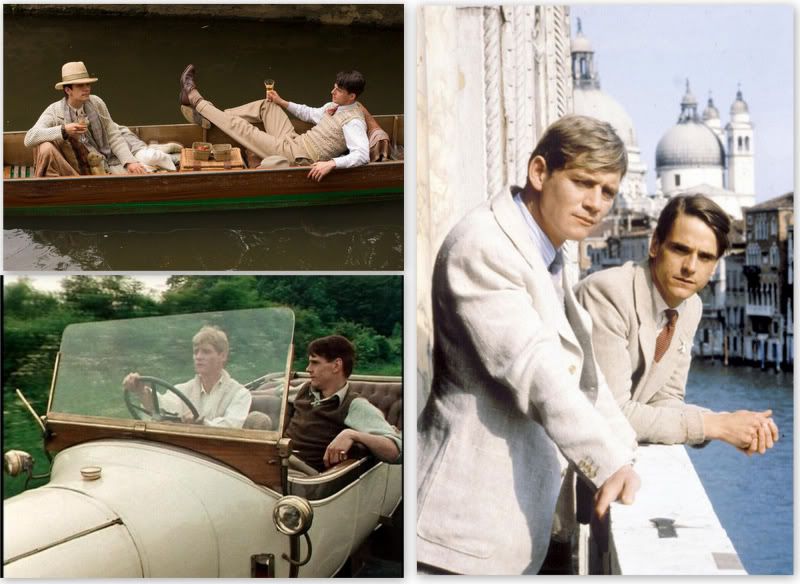 '
"Sometimes, I feel the past and the future pressing so hard on either side that there's no room for the present at all."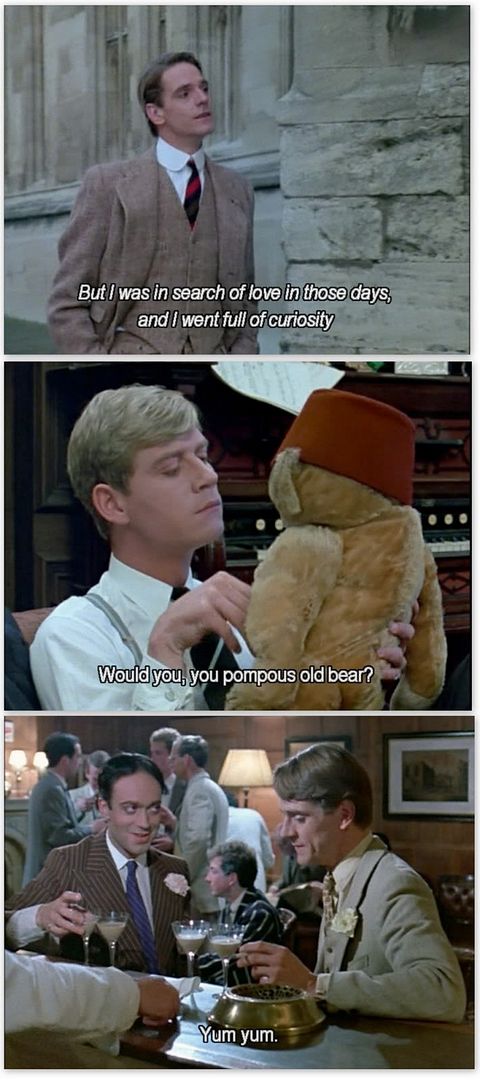 "I can't watch past Et in Arcadia Ego," a fellow appreciator of the original 1981 series once said to me, "It just gets too sad."
In a way he's right. I wish they had extended the first 100 minute episode into many and perhaps tidied the estrangement of Charles and Sebastian, the fall of Brideshead and Sebastian's decline into a sallow and sickly alcoholic in Morocco into a secret compartment in the boxset.
What a philistine I am. But as a diehard Evelyn Waugh fan, I feel I can get away with it.
From a stylistic point of view, though, my theory makes perfect sense. Because although Brideshead is a tragedy, on screen it is a beautiful one, and the series is a visual dessert tray (we're talking Marie-Antoinette cakes here) of the most sublime, flamboyant yet tasteful male style; utterly timeless, utterly elegant. Every 3-piece is perfectly accessorized with a pastel carnation and a glass of fizz, Sebastian's pink pyjamas steal an entire scene and even Aloysius (the teddy bear) looks dapper in a fez. These boys, never quite sure whether they are in love with girls, or boys, or just beauty, move effortlessly through a delicately preserved yet fated pre-war landscape completely detached from reality, racing on the last dregs of the upper classes and the wine of the Empire before the fall.
It's saccharinely indulgent, but so aesthetically pleasing that I can never help myself. I just can't believe that Castle Howard (the location for Brideshead house in both the 1981 BBC series and the 2008 film) is so close to where I live in Leeds and yet I still haven't visited. I'm waiting for a warm day in May, when I can have a Brideshead champagne picnic for my 21st birthday. Pink pyjamas compulsory, darling.