LAURA OLIVIA BAKER PHOTOGRAPHY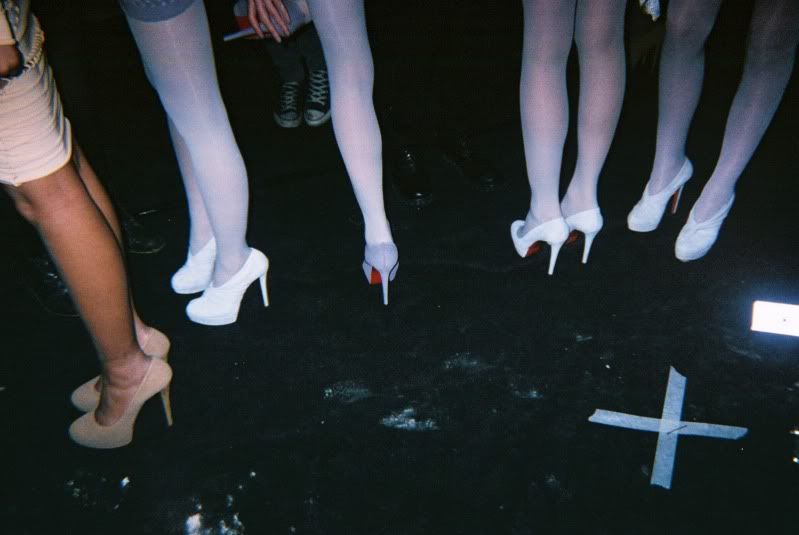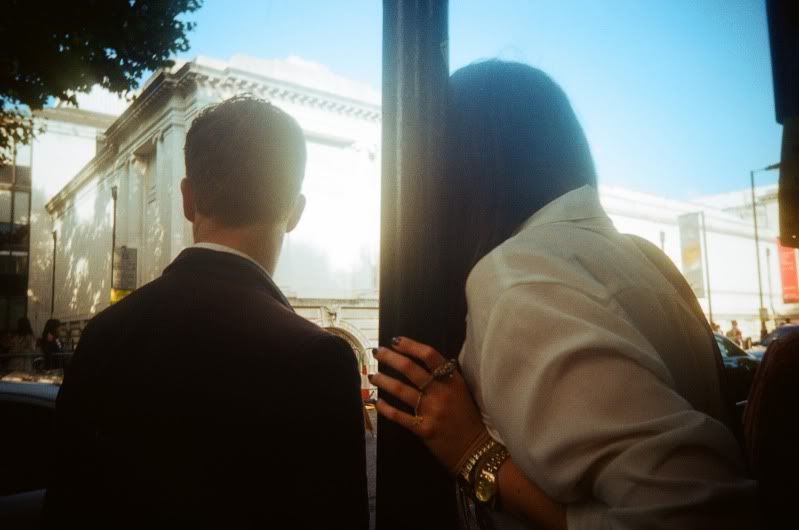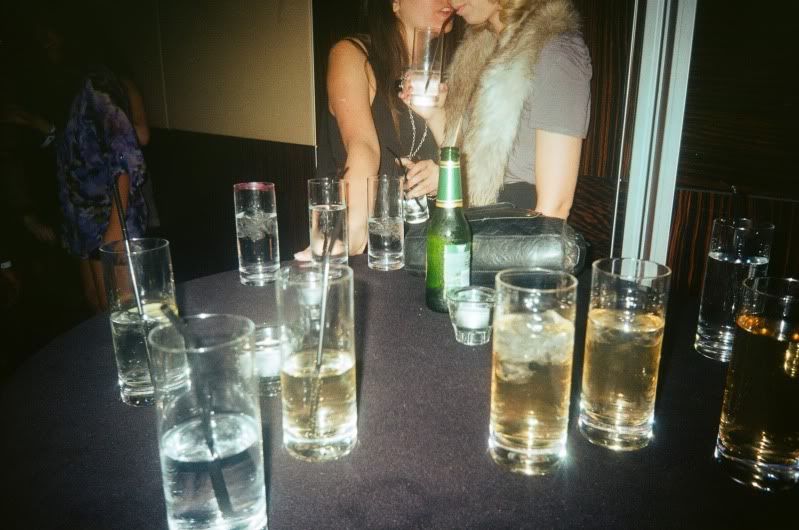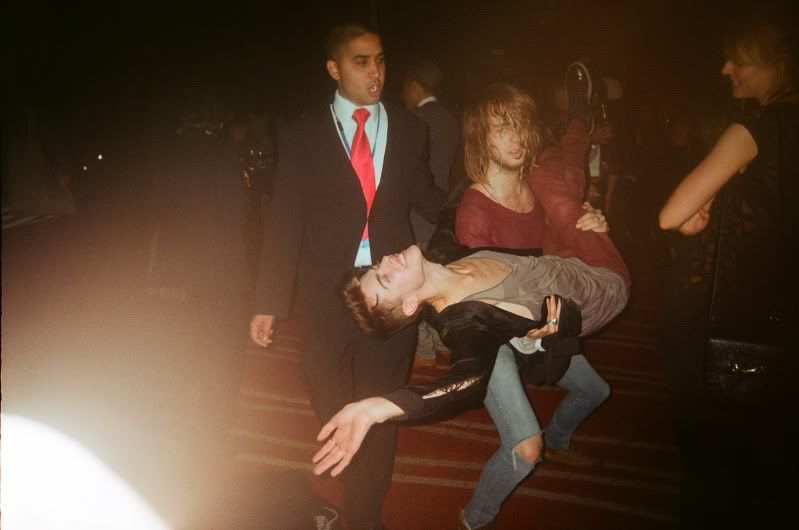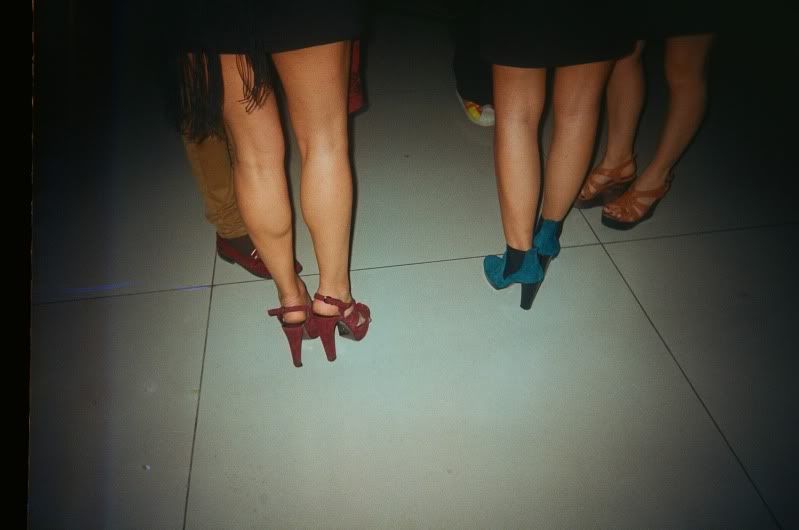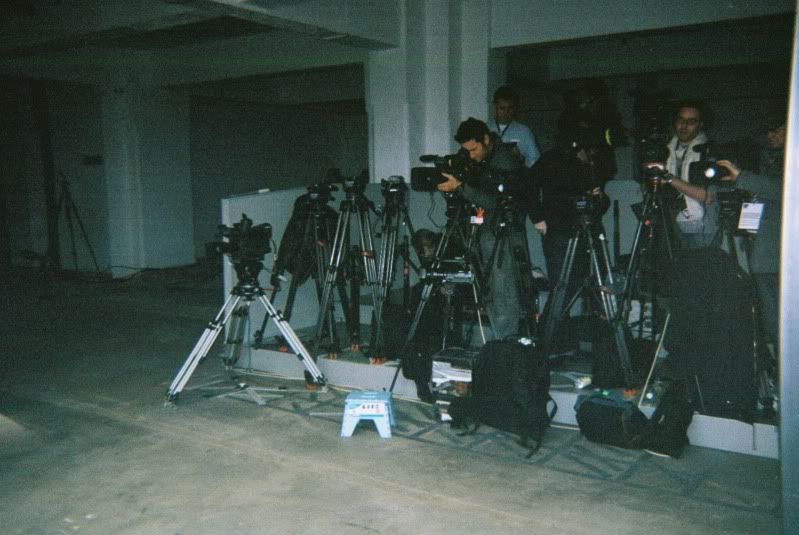 I think these shots perfectly capture how the spirit of LFW appears to some of us, particularly to me as a blogger. I am at times both inside, and outside. We are sometimes invited in to experience the intimate workings of the industry, from the parties to the sushi catering to the discarded hair extensions, but yet we spend a lot of time on the outside looking in, like Andy Torres and Yvan Rodic in the 3rd shot; gazing upon the Chelsea College of Art in the full throes of the Burberry Prorsum show.
I find the whole concept a really formative and fascinating experience. I almost feel that if I was one of the fashion elite; a highly regarded editor, a buyer with a £1 million seasonal budget, a superstar fashion 'personality', with a front row seat to every top show and a personal driver at my finger tips, I wouldn't see as much as I do from where I'm standing. I would only see 'the inside', and not the out. Some of the best dressed are among The Out, so are perhaps, some of the most talented; they just don't know it yet.
I am proud to be a member of The Out, because we're all just learning, trying, and most importantly,
observing.
Most people come to fashion week to work. Some people come to pose, or to schmooze, or for the free drinks, or to attempt to claim their own 15 minutes of online fame by dressing outrageously and standing in a prominent position, waiting for the cameras to notice.
A lot of The Out come to fashion week because they care. They care
so much
about this industry, and they want to learn it and become part of it more than anything else. The fashion industry may not want us to be in it yet, but we, The Out, we have a lot to learn still, but we'll make them change their minds yet.
From Friday I'll be blogging from the back row. Here's to the Out.
And here's to The In, may you enjoy the show.