My boyfriend is constantly teasing me for having been 'born in the 90s.' But recently I've found myself having bit of a revival; not only have Oasis, Suede and Blur invaded my playlists (sadly, I don't think any of us will ever go back to walkmans), but I've found myself lusting after
acid-wash denim cut-offs.
And it seems I'm not the only one. However, this side of the millenium, the
de rigou
r way to wear is high-waisted with black nylons, a chunky studded belt and statement jacket, and not hi-tops, but biker boots. If I wasn't so overdrawn from the notorious Topshop leotard spending spree, I'd be heading straight back to Rokit right now to stock up on vintage Levi's pre-worn, pre-cut numbers (lazy I know, but some of us were
too young to wear them the first time round -
there goes my boyfriend again!
)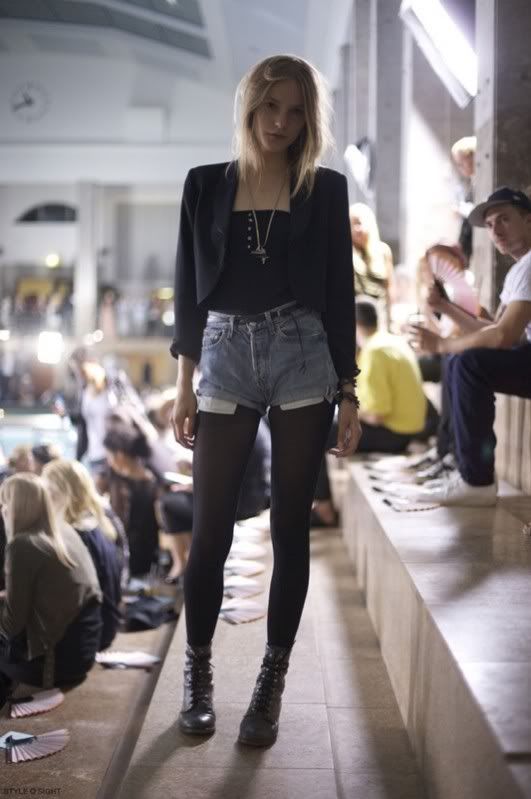 This girl is uberfantastisch with a capital U