P
hotos taken by Kate Woods earlier this spring round the back of my old student house in Leeds. I miss her terribly. I also really miss my pink dip-dye, but not quite as much.
Last night in the early hours there was the most perfect thunderstorm over Paris. It was a night for lovers, and the lightning lit up the whole sky just before the rain came - thick, heavy, anticipated rain. As late drinkers ran inside from the café fronts, I watched an old couple shuffling a slow-dance in the middle of my street, soaked to the skin with cool rain. I watched from my balcony alone, until my silk robe stuck to my skin and I felt I could sleep easy, knowing everything was right in the world again.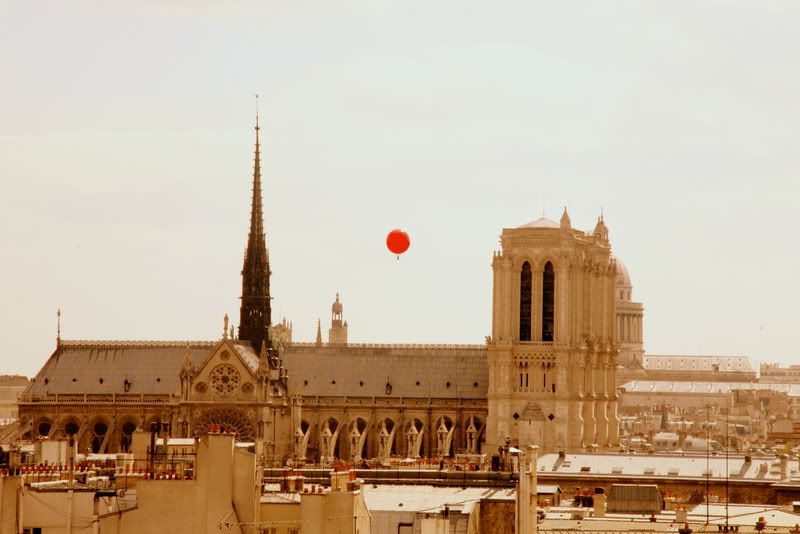 Red balloon over Paris, view from the Pompidou centre.