I moved in just over a week ago to my 5th floor (no lift!) apartment in the 11th arrodissement of Paris. It's definitely a work in progress, but I thought it would be a good idea to show it as it is now, before every square inch of space gets filled up with clothes and rogue shoes behind the sofa. It's an amazing, proud feeling to have my own space, and I'm one of those people who gets decorating straight away so that I instantly feel at home.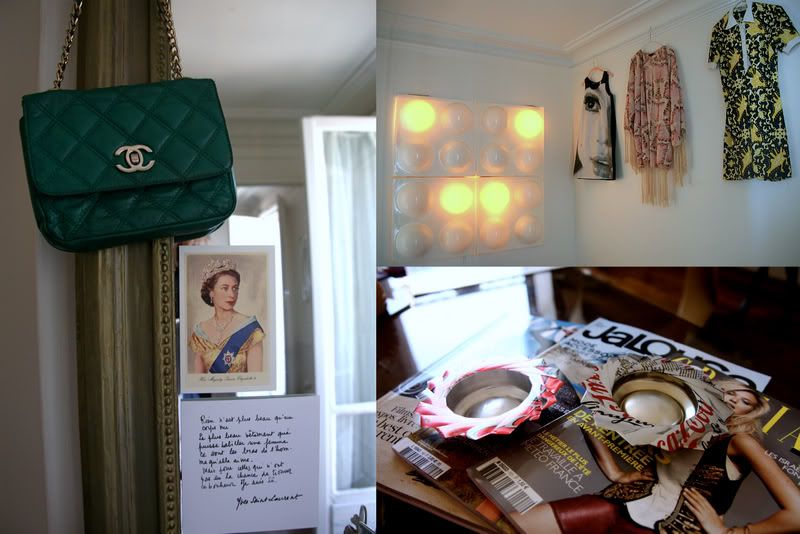 Favourite mini-Chanel // Disco light above my bed, Edie pop-art dress by Lisa Perry, Topshop kimono and vintage collared dress (It looks like Miu Miu but it only cost €1). // Handmade ashtrays I bought from a street artisan for 50 cents
With my luggage restricted to two suitcases, I had to improvise home furnishings with Indian sarees. This Matthew Williamson pillow managed to squeeze in though! Two words : VACUUM BAGS.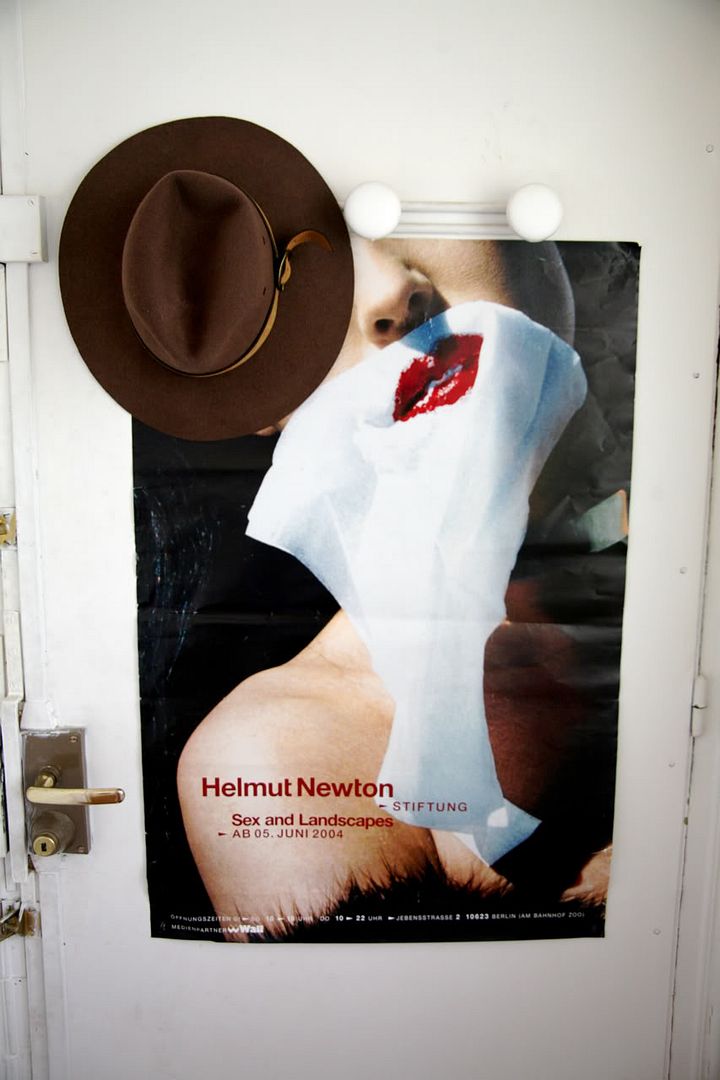 I couldn't have come to Paris without my favourite felt hat and a bit of Helmut Newton.
I love the beautiful marble-topped mantle piece.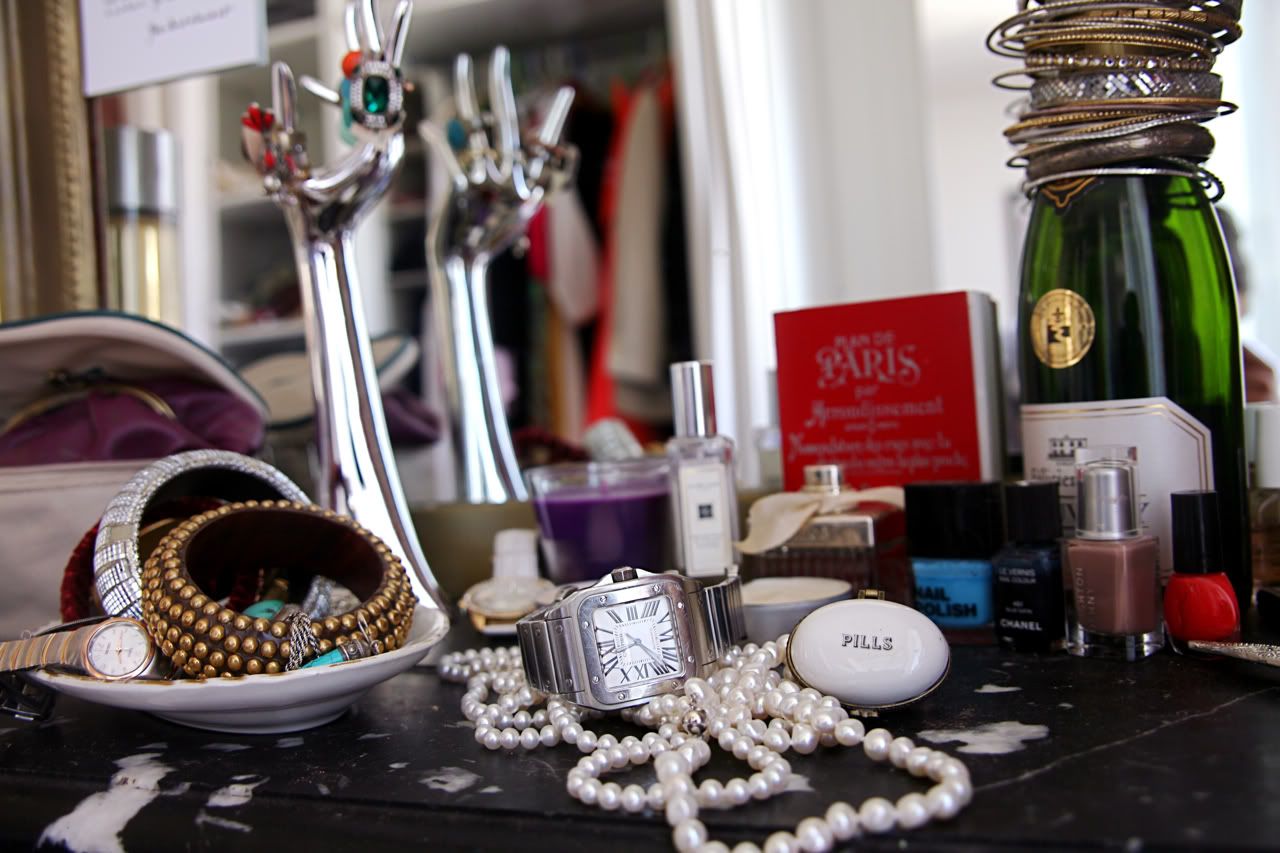 Vintage platters and empty champagne bottles serve as perfect props for stacking jewellry.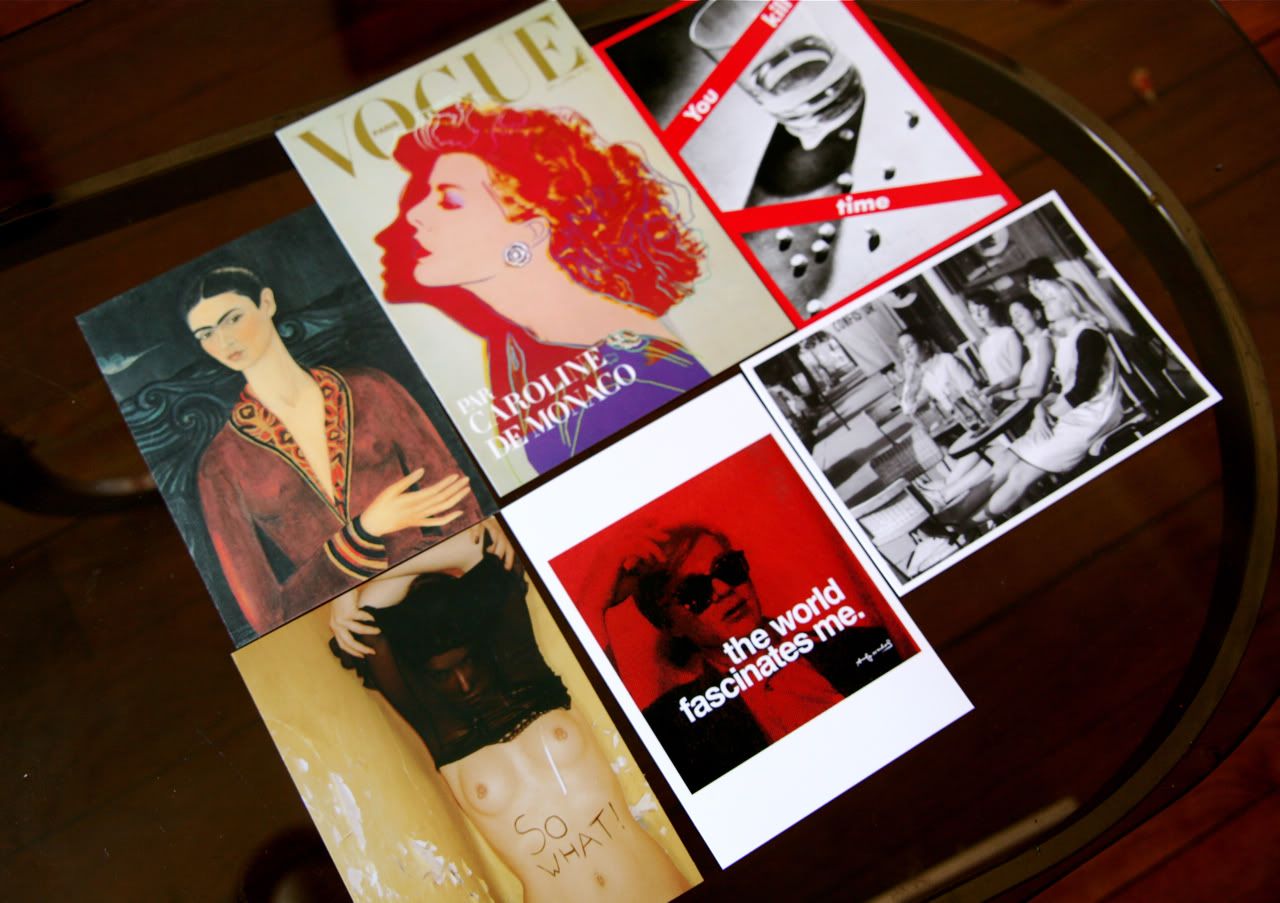 Postcards are a chic and inexpensive way of decorating, with or without frames. I'm plastering the walls of my
cabinet de toilette
with Lomography prints of my friends back home and postcards like these.