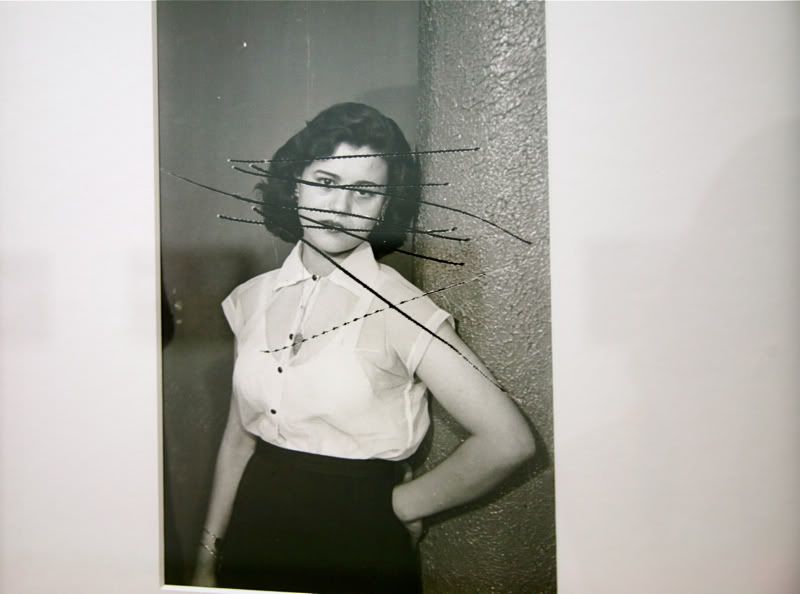 The weekend comes around and I look forward to indulging in one of my favourite pastimes - sauntering round a gallery. Here are some of my picks from the Contemporary art floor at the Pompidou Centre.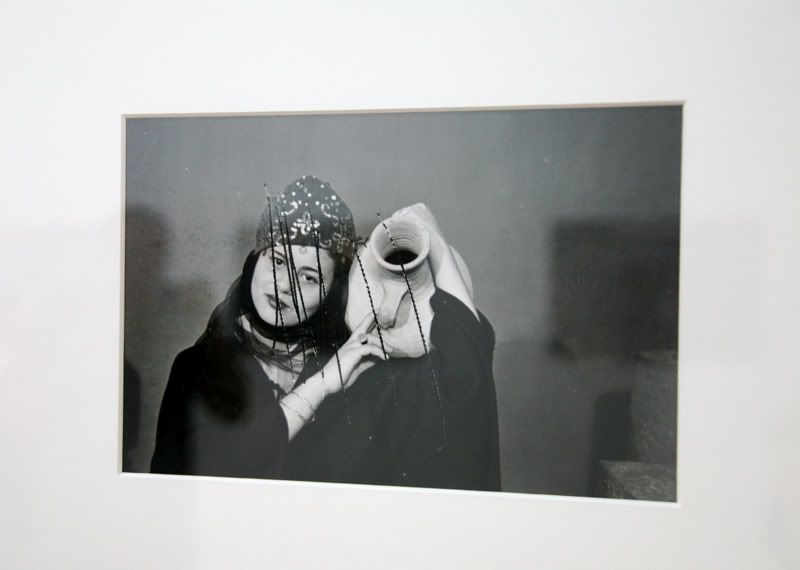 [Akram Zaatari, 1966]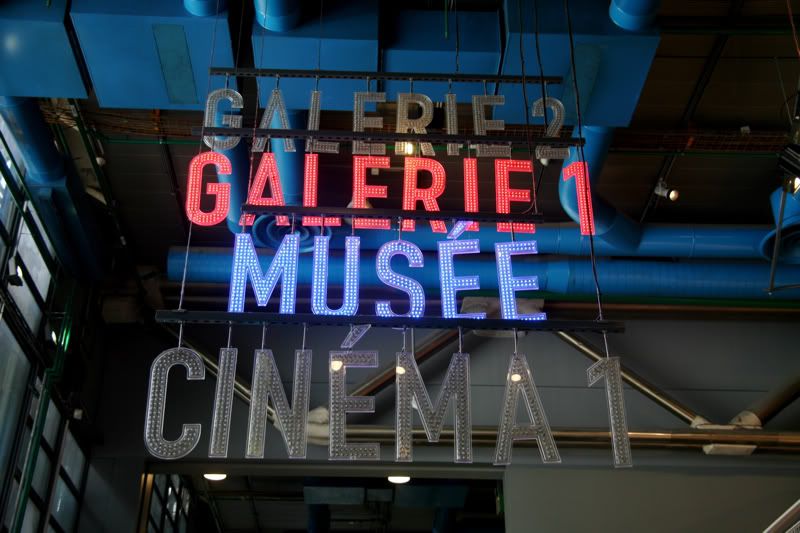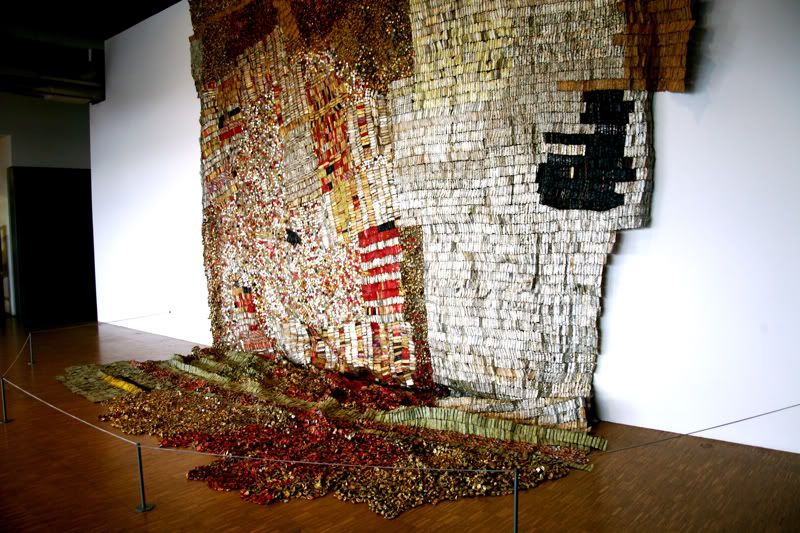 [Sasa by El Anatsoui]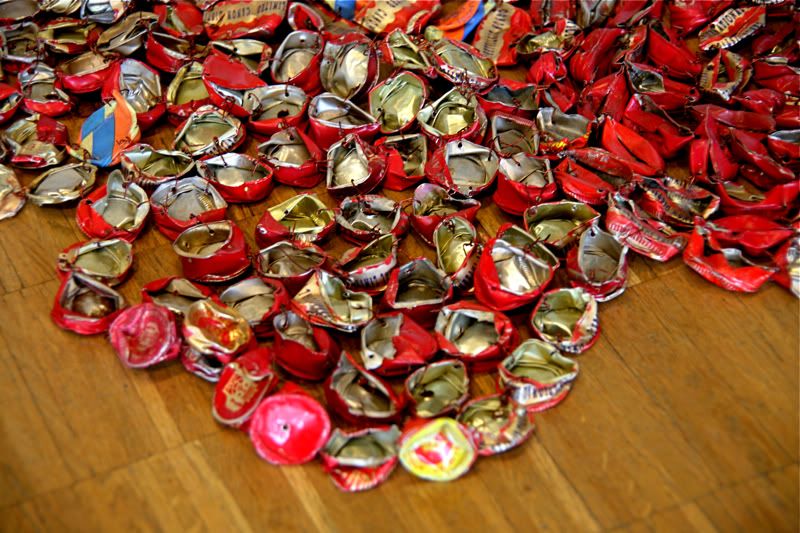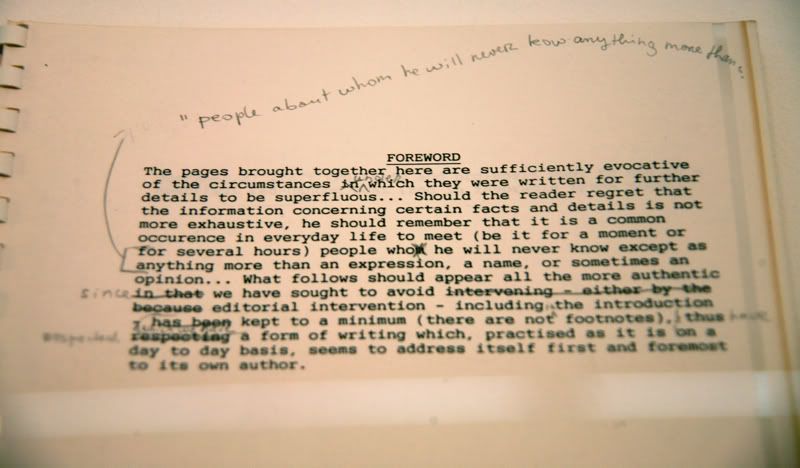 [Text by Laura Carpenter]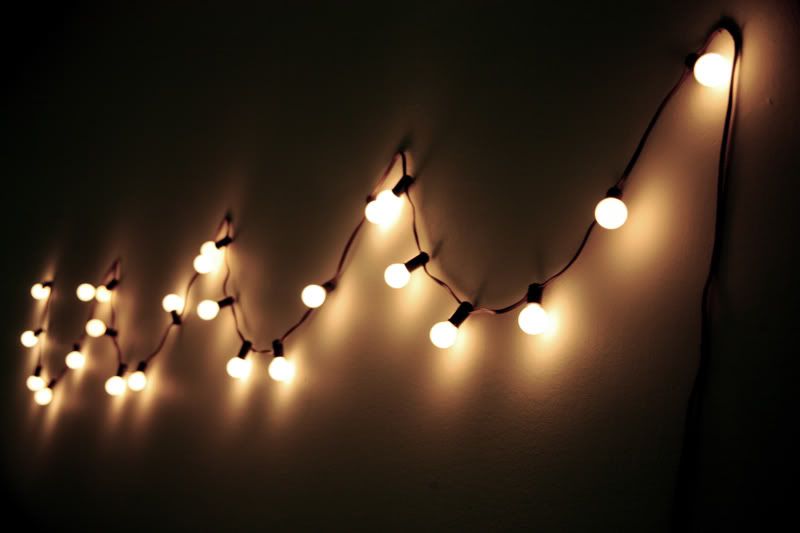 Appreciating art can be about so many different things. I know that I look at art with eye influenced by fashion and appreciative of skill. I'm drawn to favour art in colour schemes to my tastes for instance, and to pieces that I could picture being in my home. Neither of these criteria would qualify me to comment on art, according to an 'art critic'. But who is an art critic anyway? A visitor to a gallery stands before a work, itself a reflection of the world we live in. We then judge that work, and use it as a mirror to reflect our emotions, either out loud to a friend or to ourselves. We are all art critics. I also appreciate a high level of craftsmanship, whether an oil painting which captures the light perfectly, or an intricately woven tapestry or a sculpture held together by 17,000 individually placed tiny pins. 'Modern Art' has lost its shock value. I just don't think minimalist canvases and 5cm lengths steel wire stuck to a wall with scotch tape have any relevance this side of the millenium. The movement has moved on. The Pompidou Centre's Modern Art floor is excellently curated, with a vast range of mediums and forms. There is a real sense of originality too, and a definite focus on sheer skill. A favourite gallery comment is "My kid could make that", but I'll tell you there are a lot of modern pieces in this collection that your kid couldn't make. El Anatsoui's 8m high tapestry of metal litter, echoes Klimt, and holds you dumbfounded at the entrance. I think a lot of the time appreciating art is down to it being accessible. A blank canvas on a wall is not accessible. A portrait of a stranger with a worried look can definitely be accessible.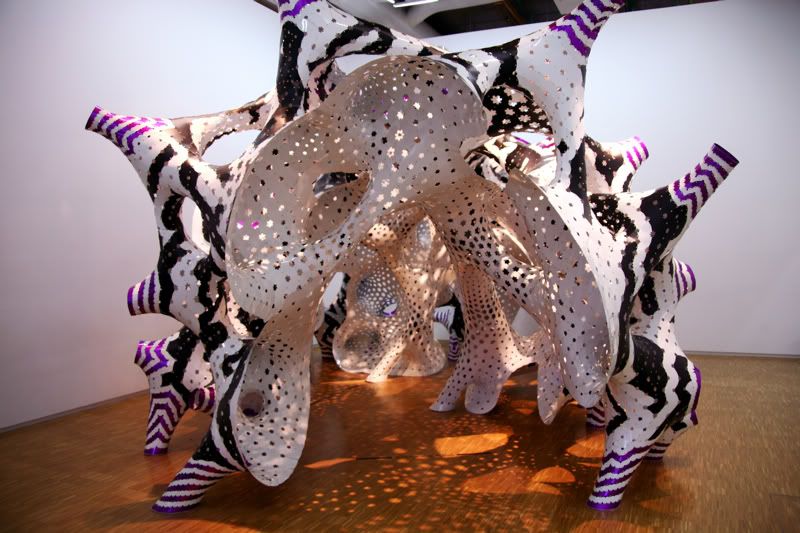 Is art more accessible when you can walk under it?